Sold
Kinloch Rannoch, Pitlochry, Perth and Kinross, PH16 5QE
Offers Over

£625,000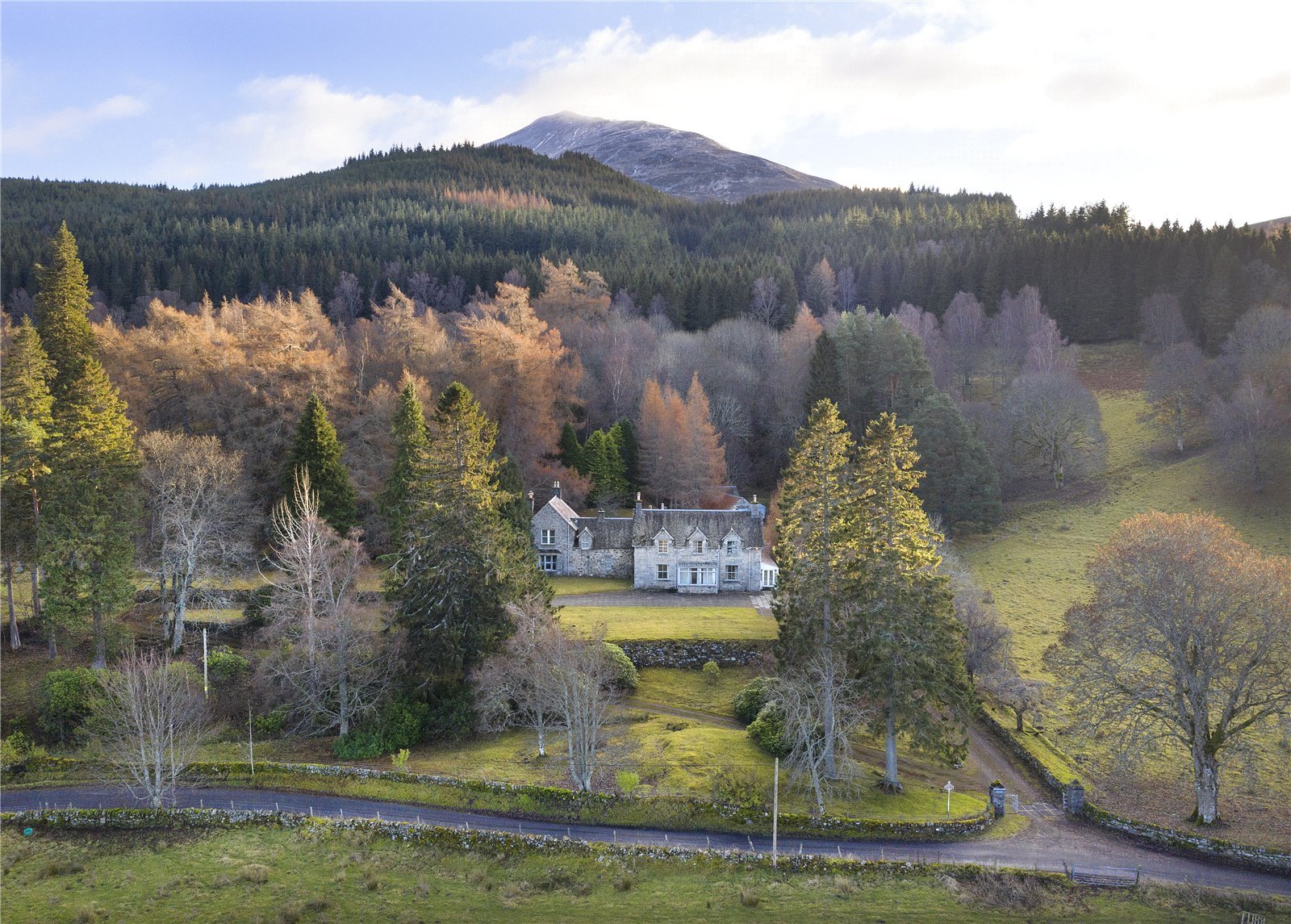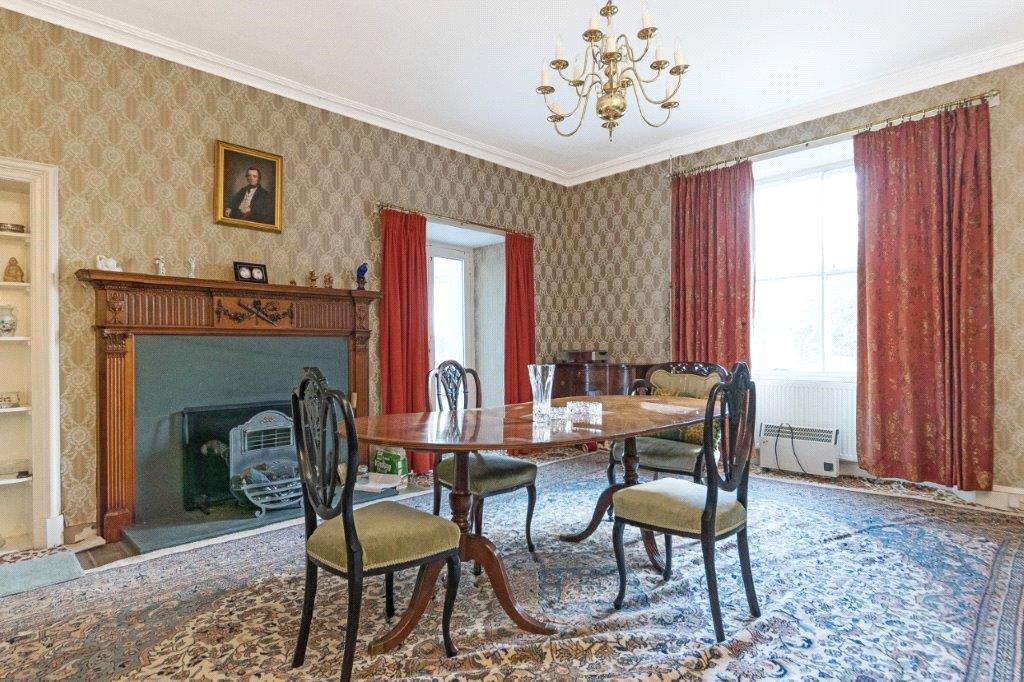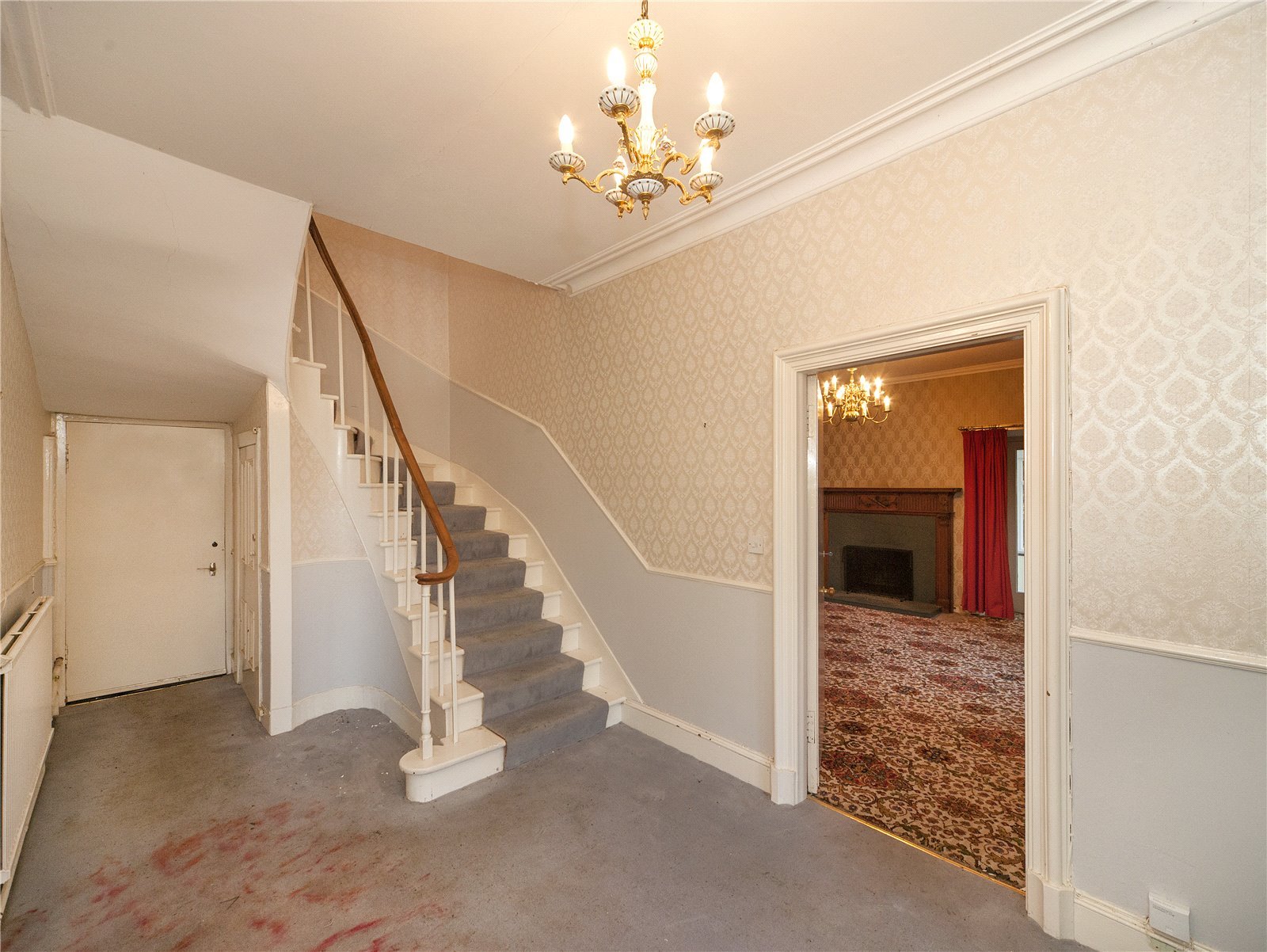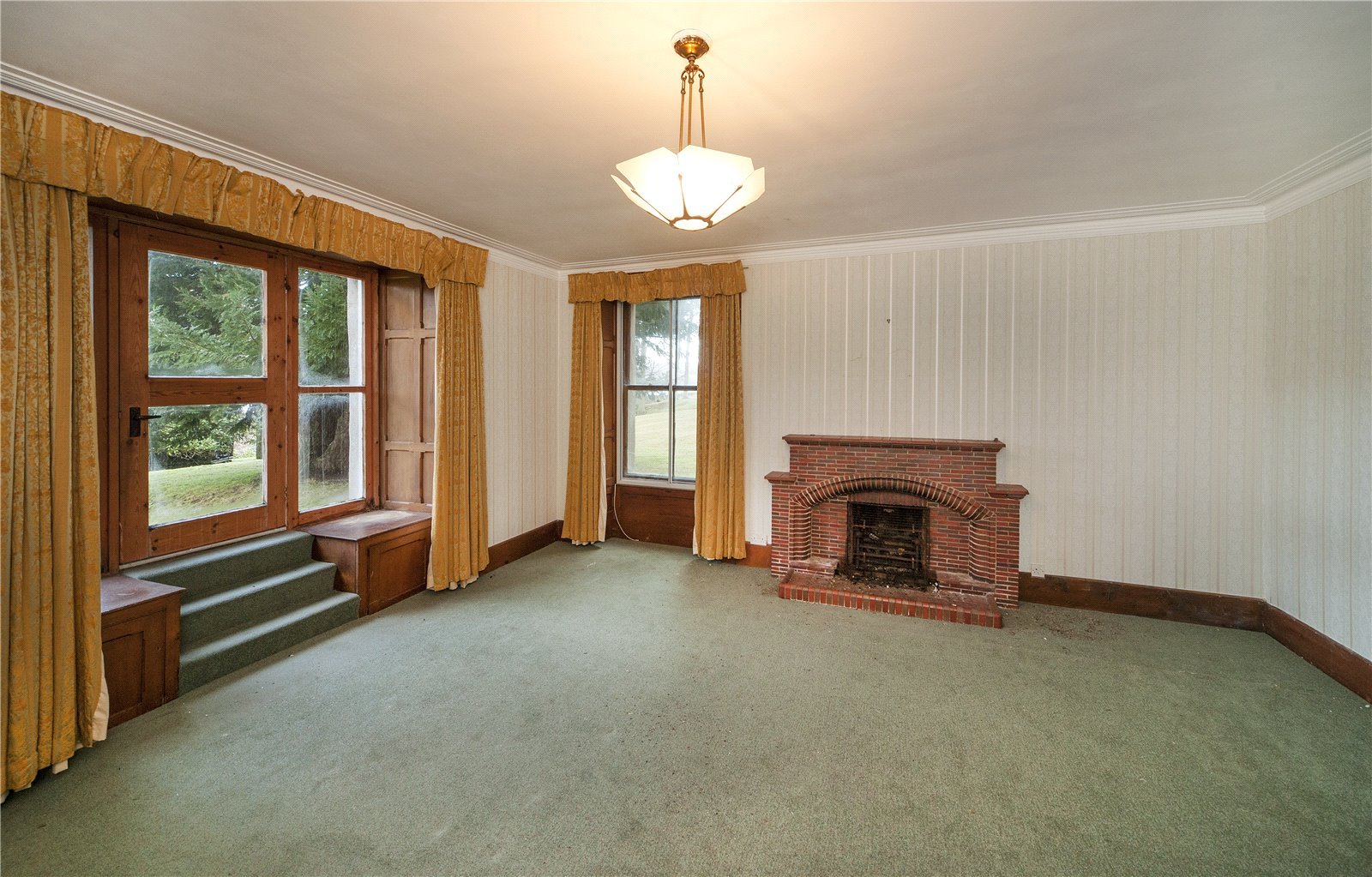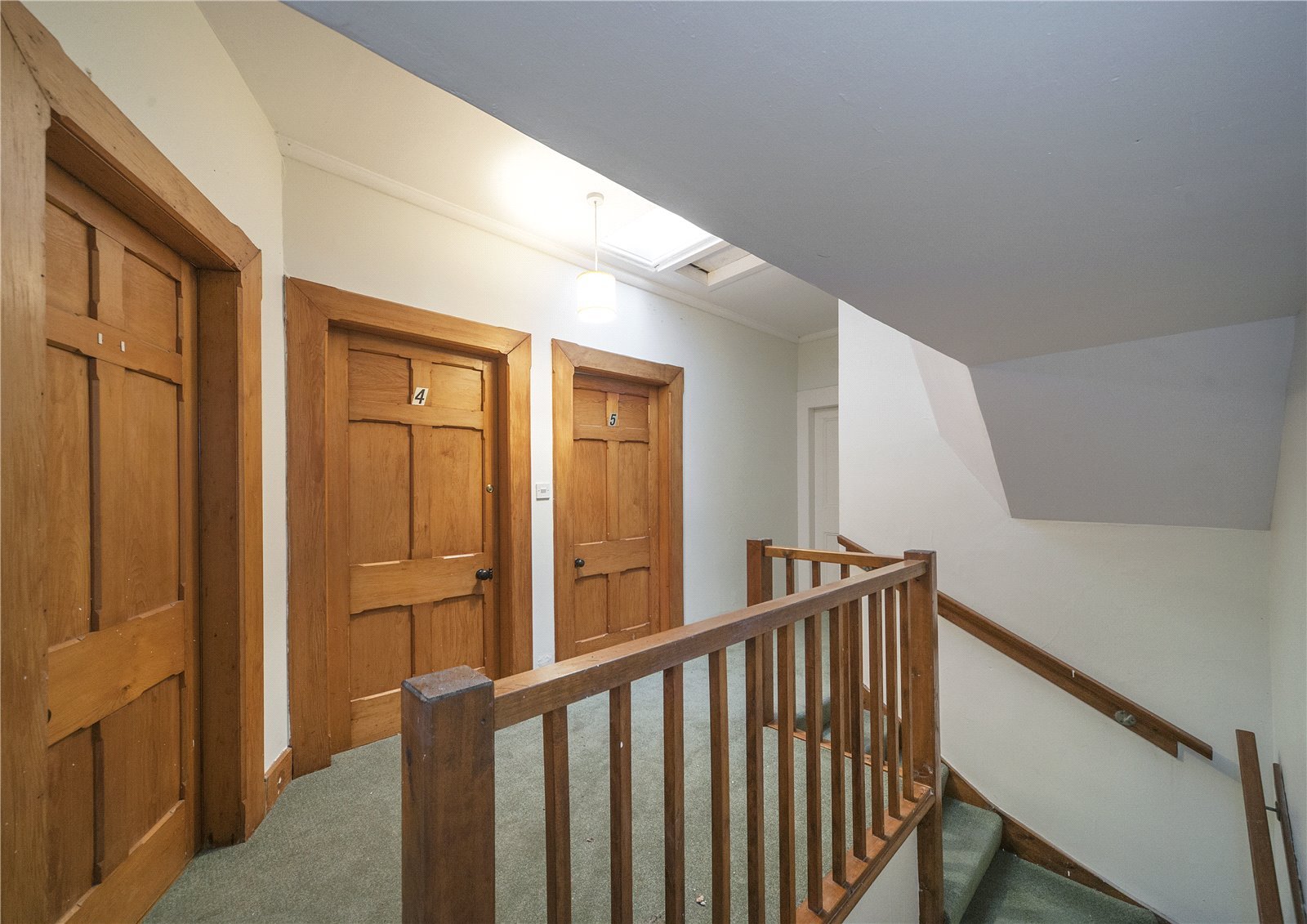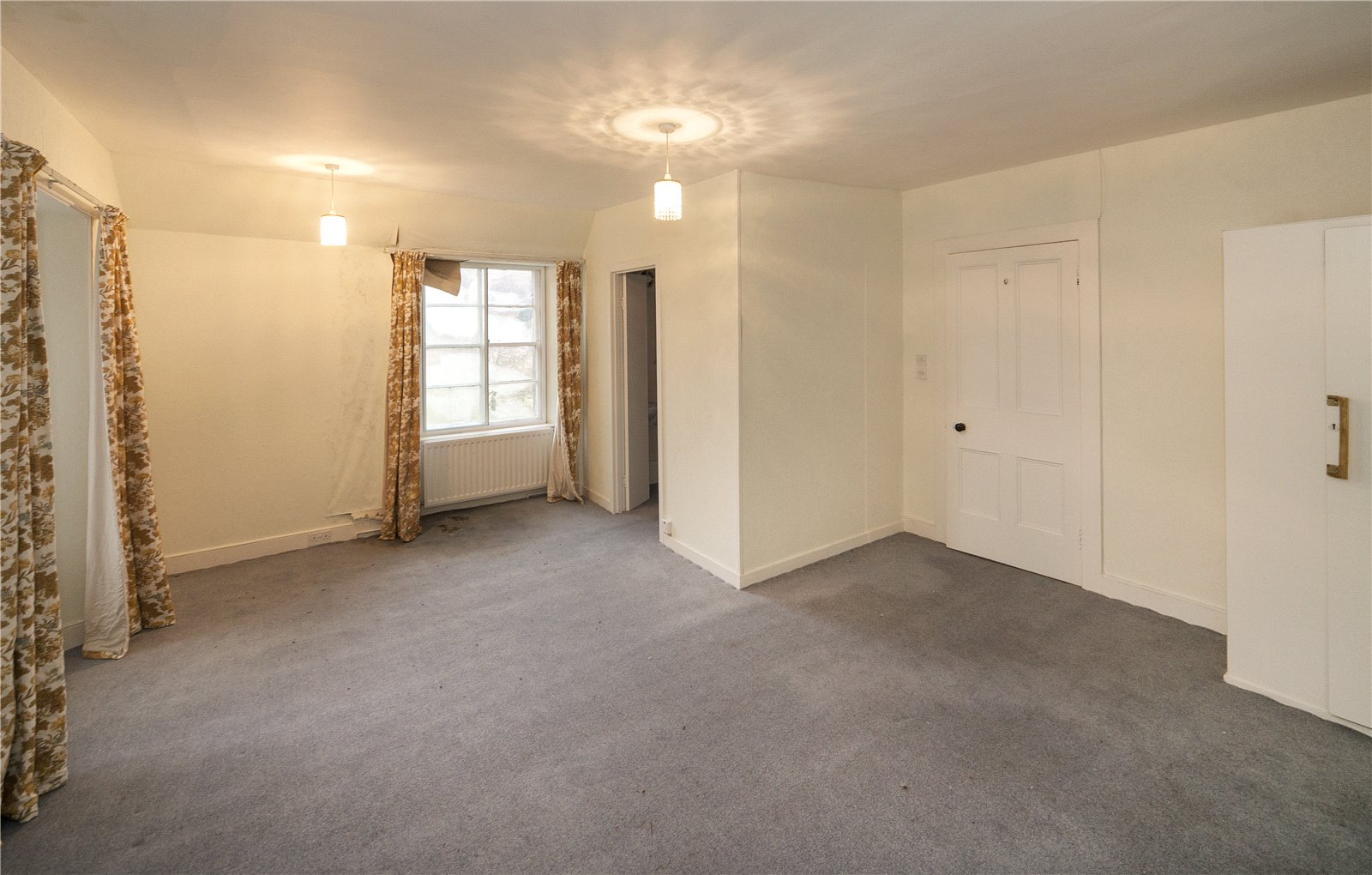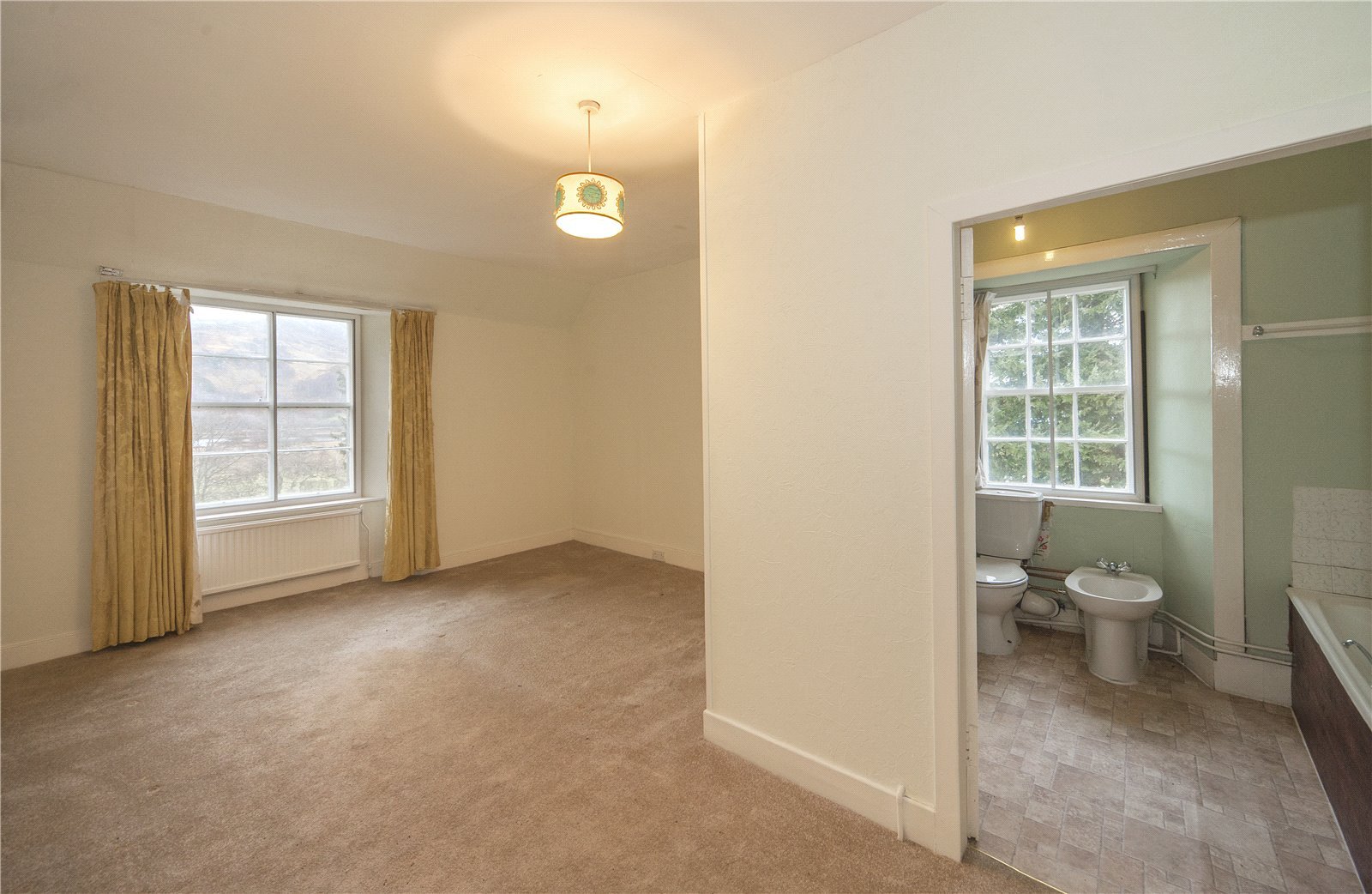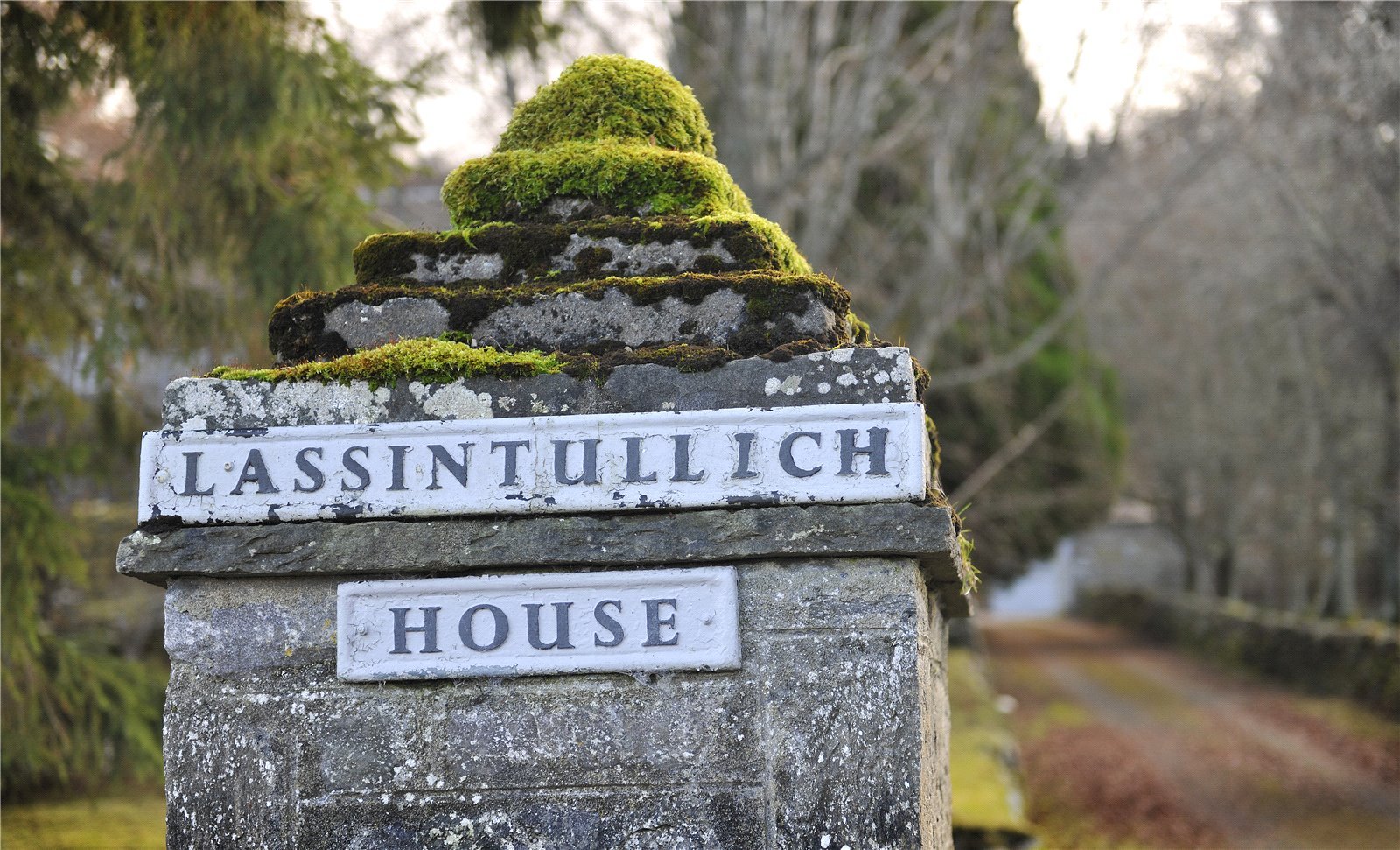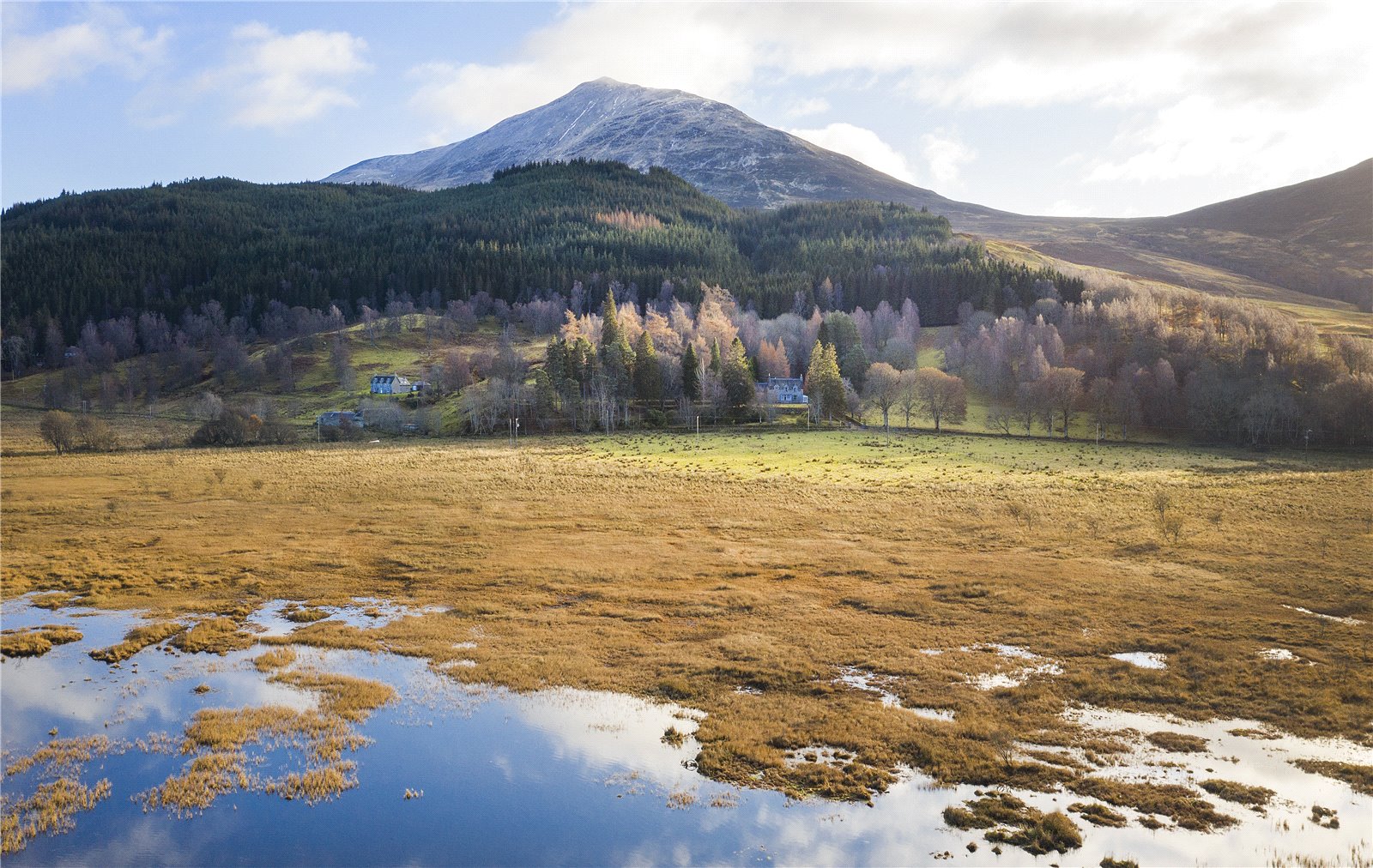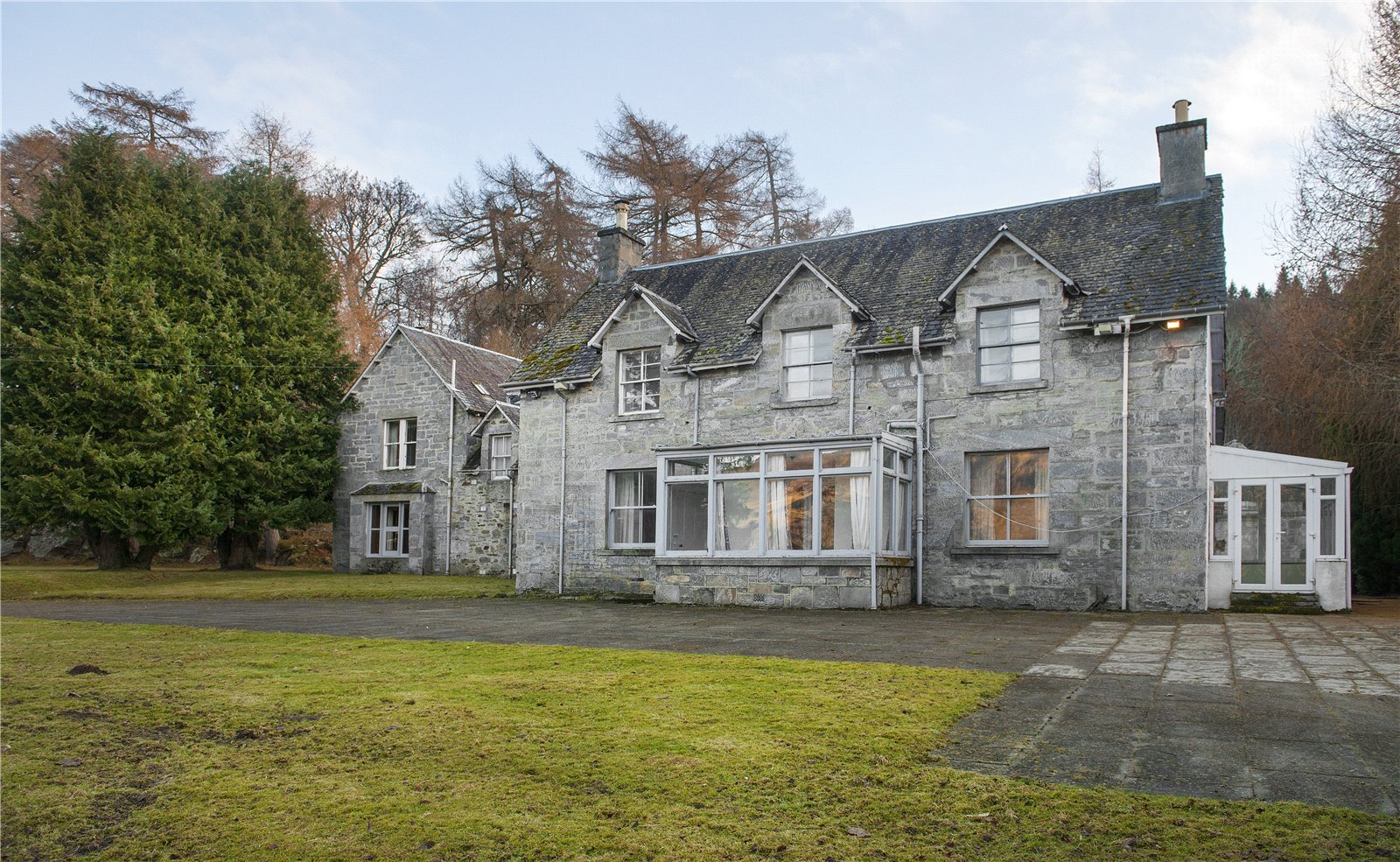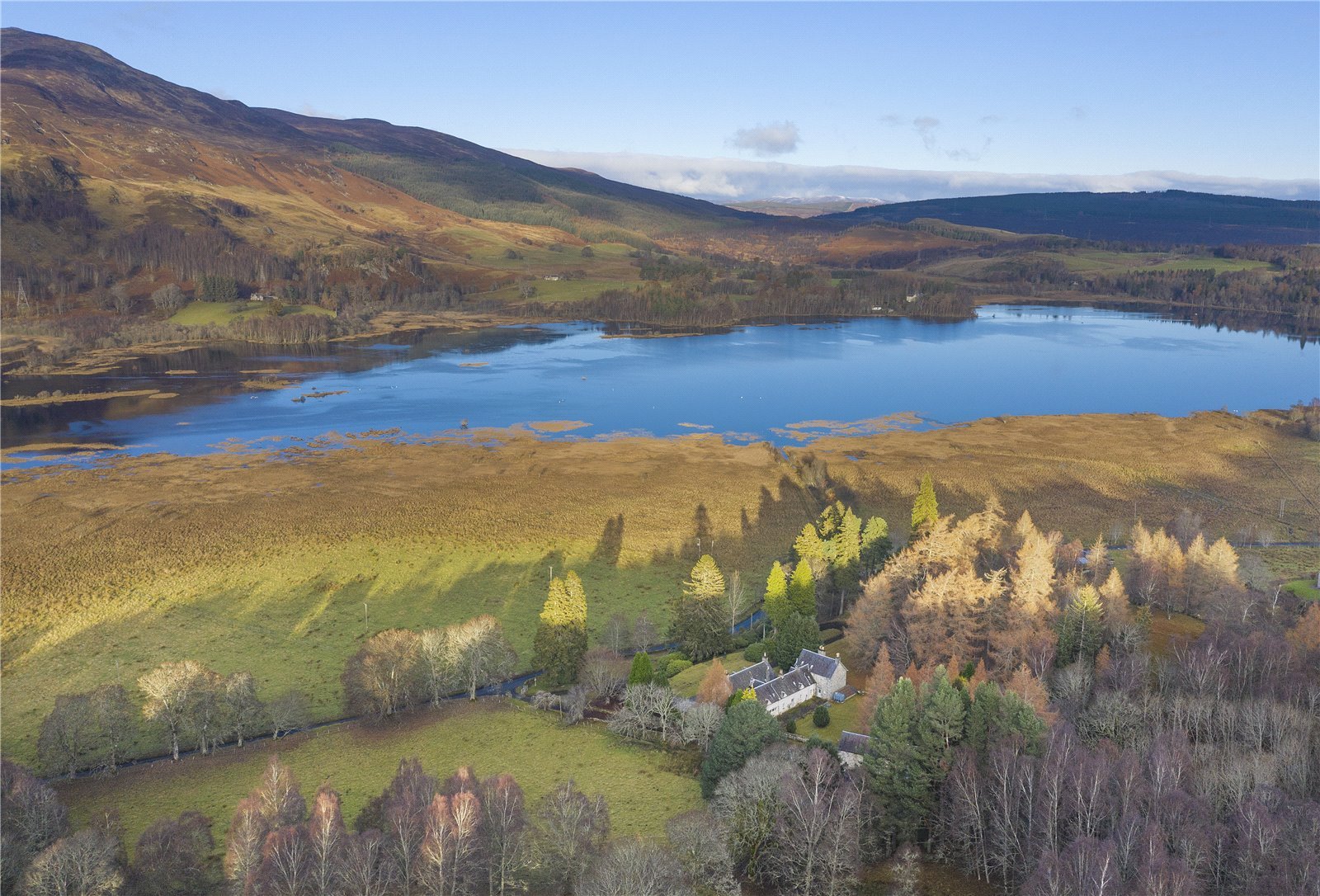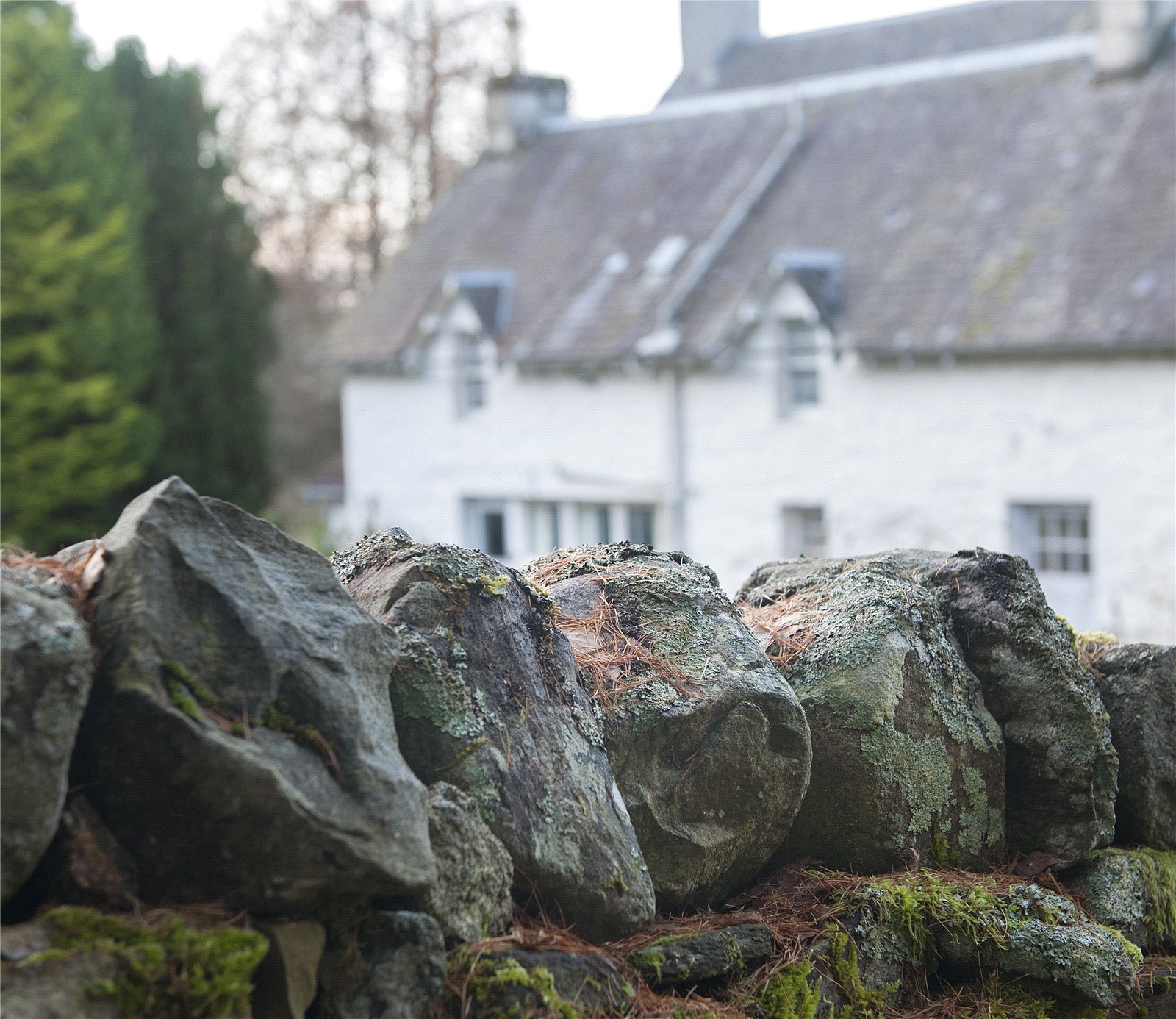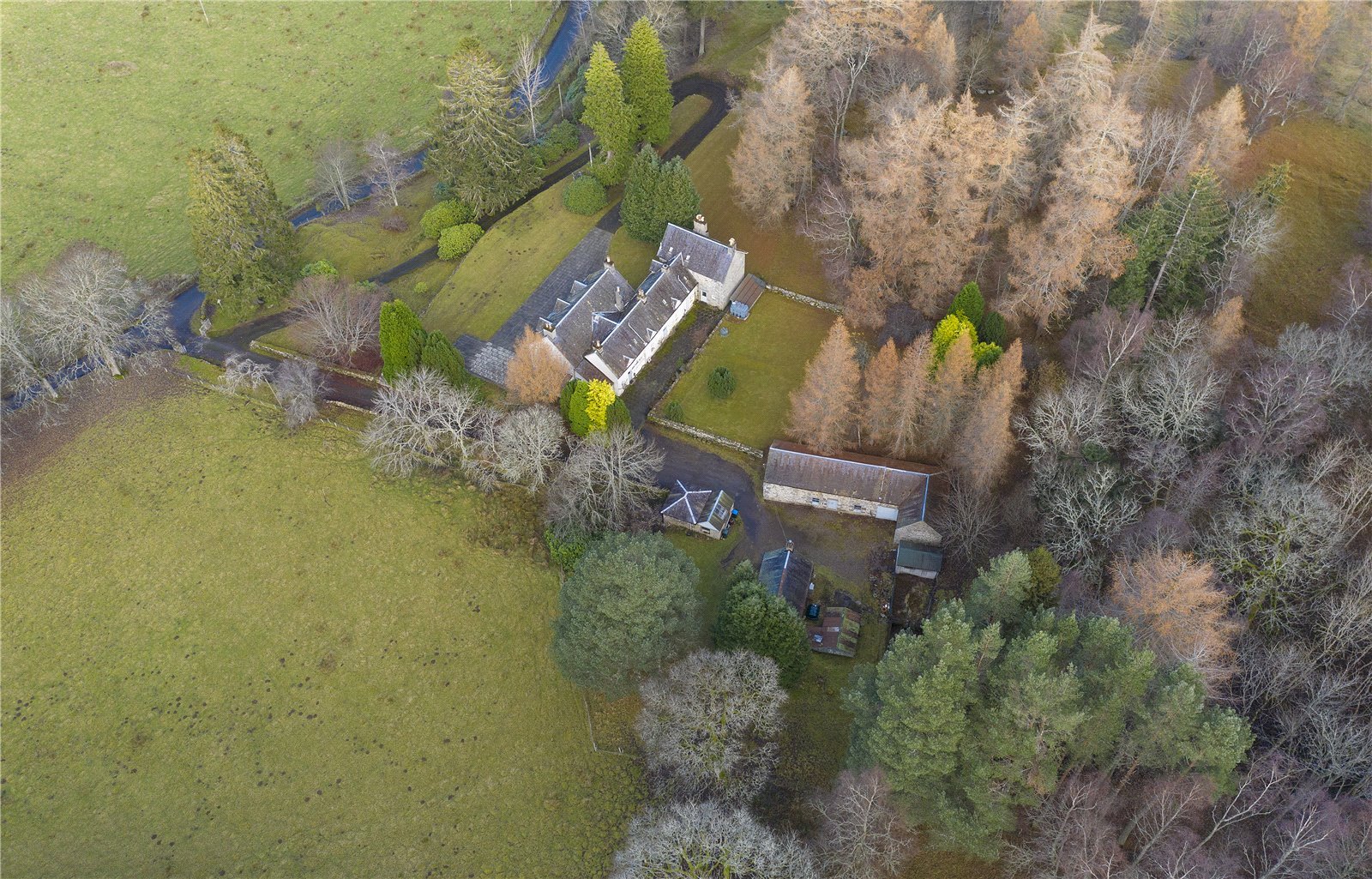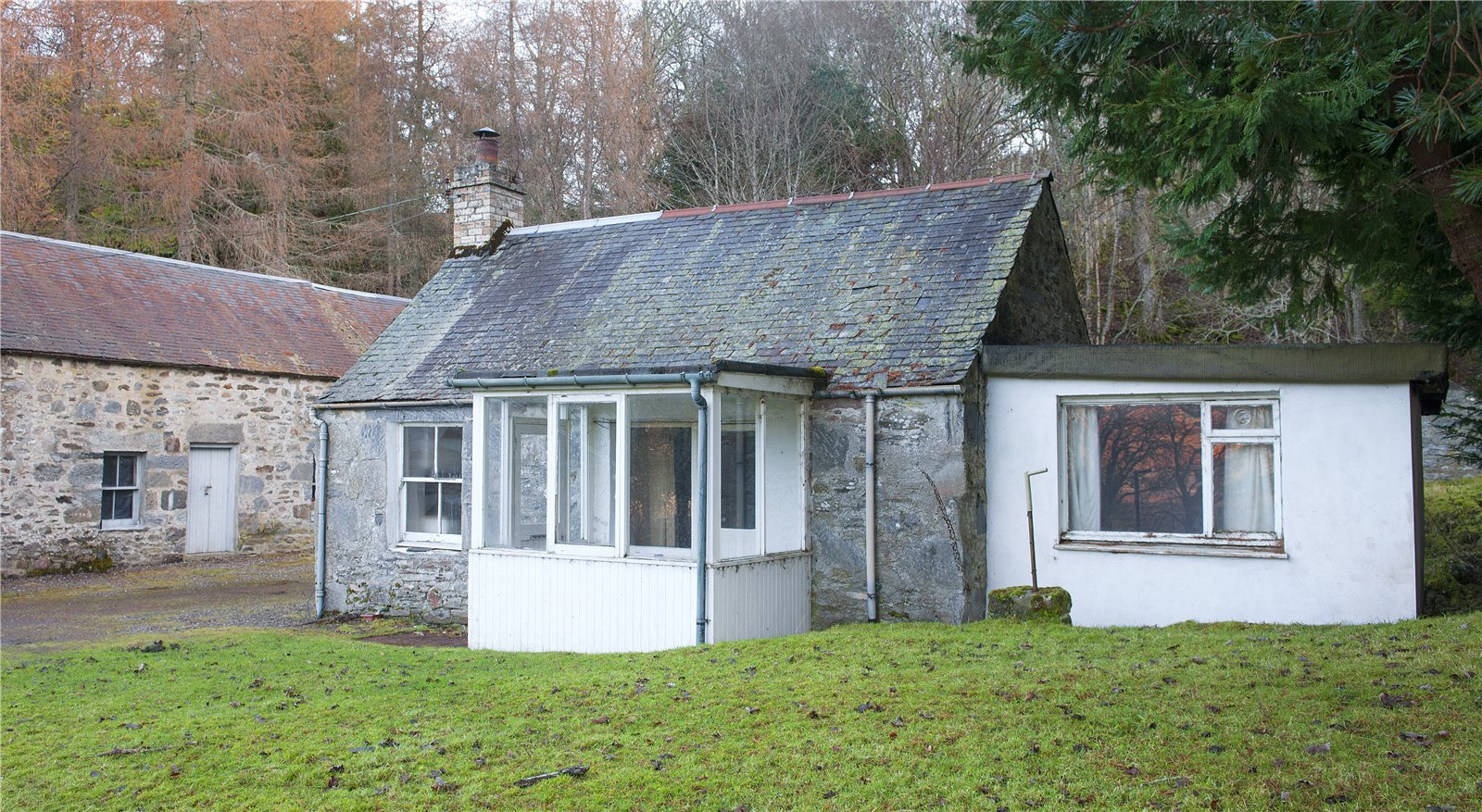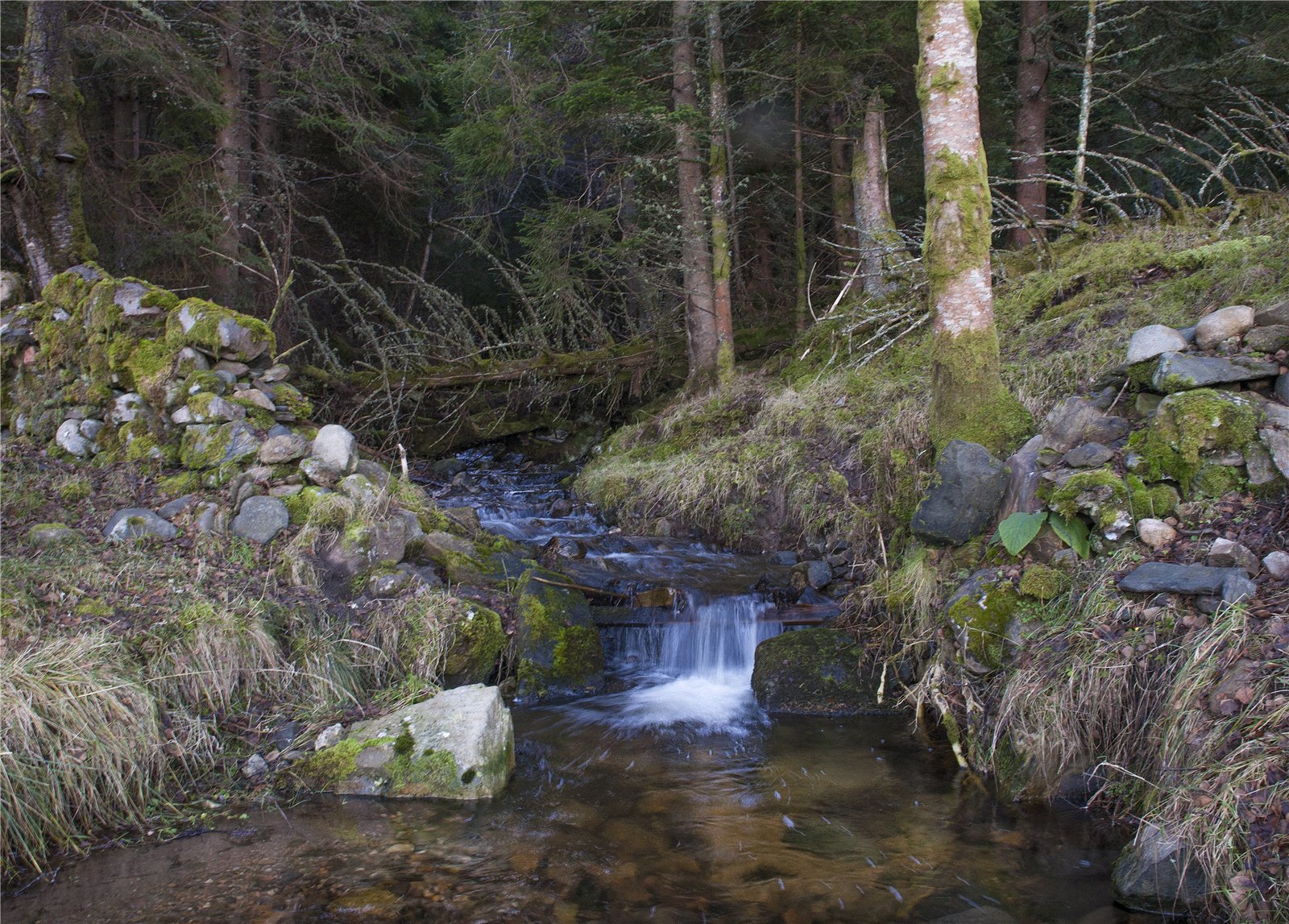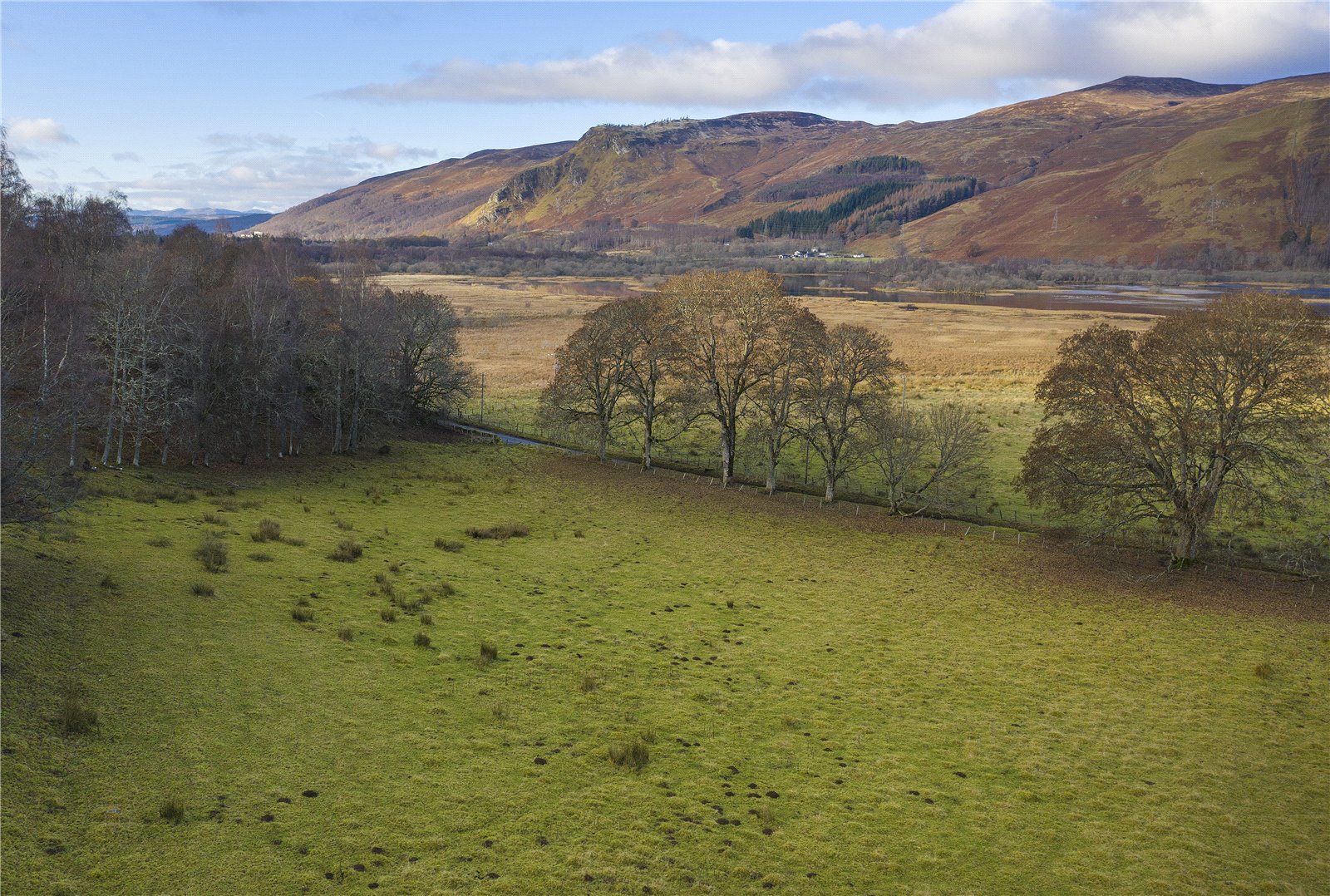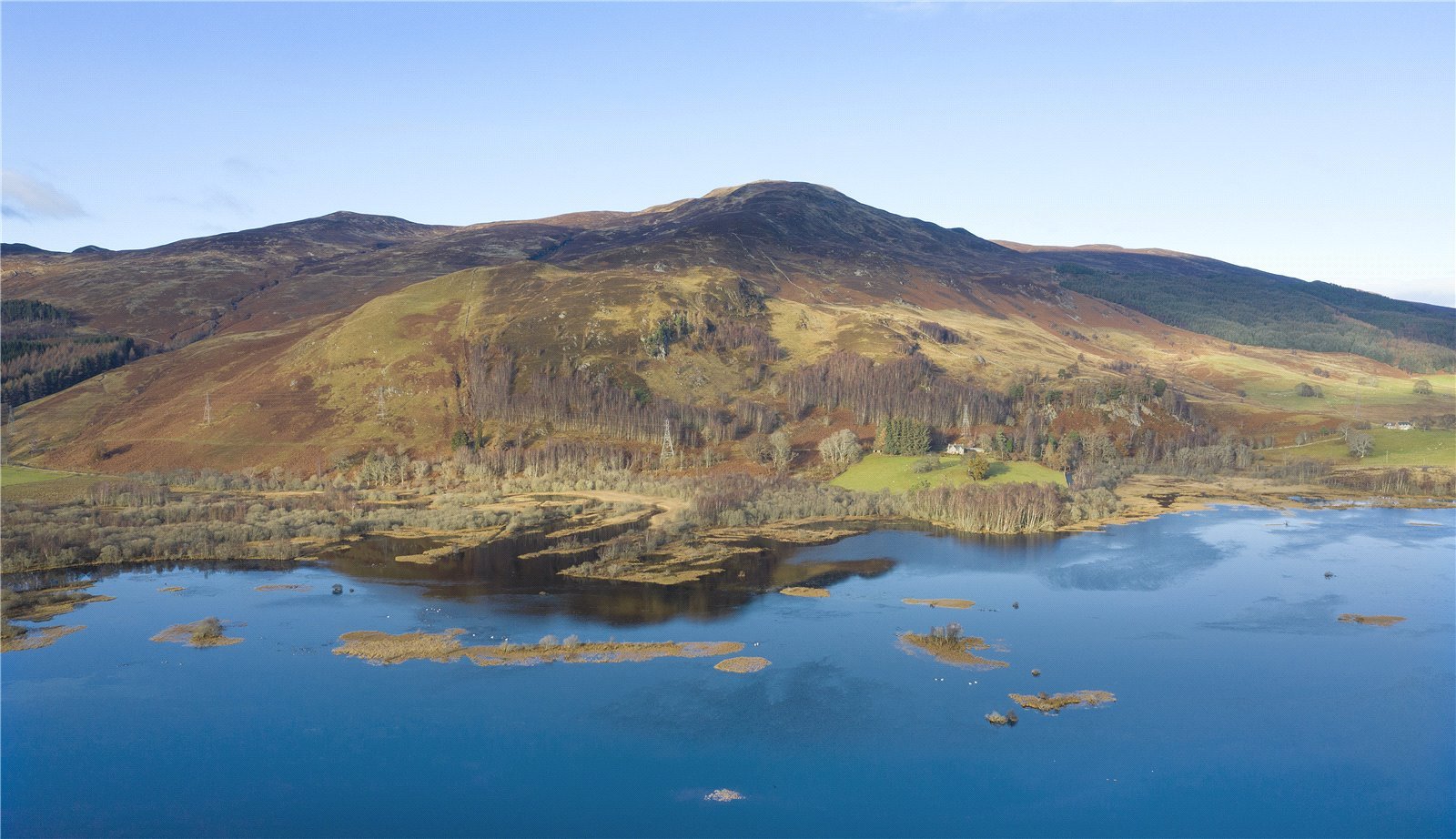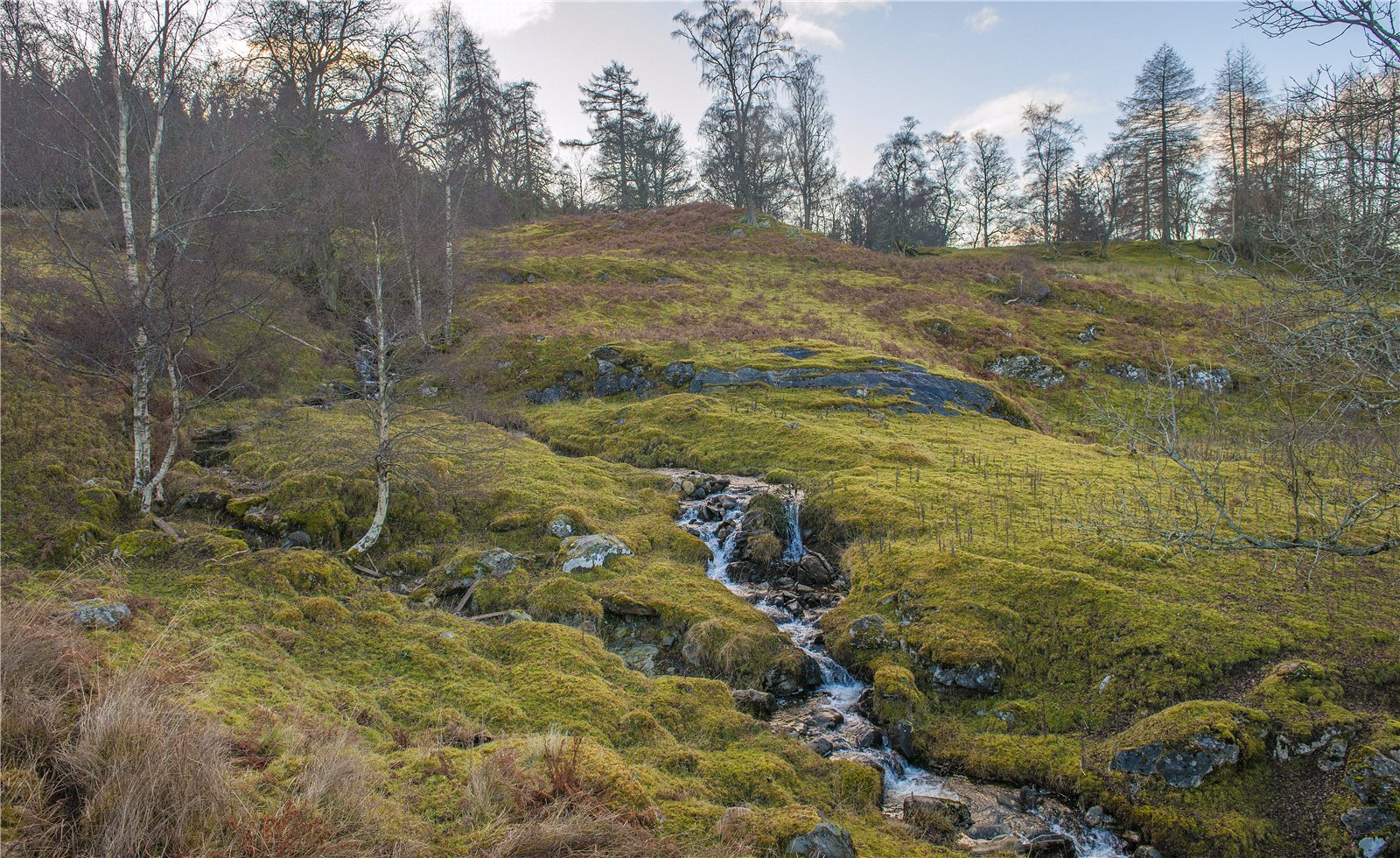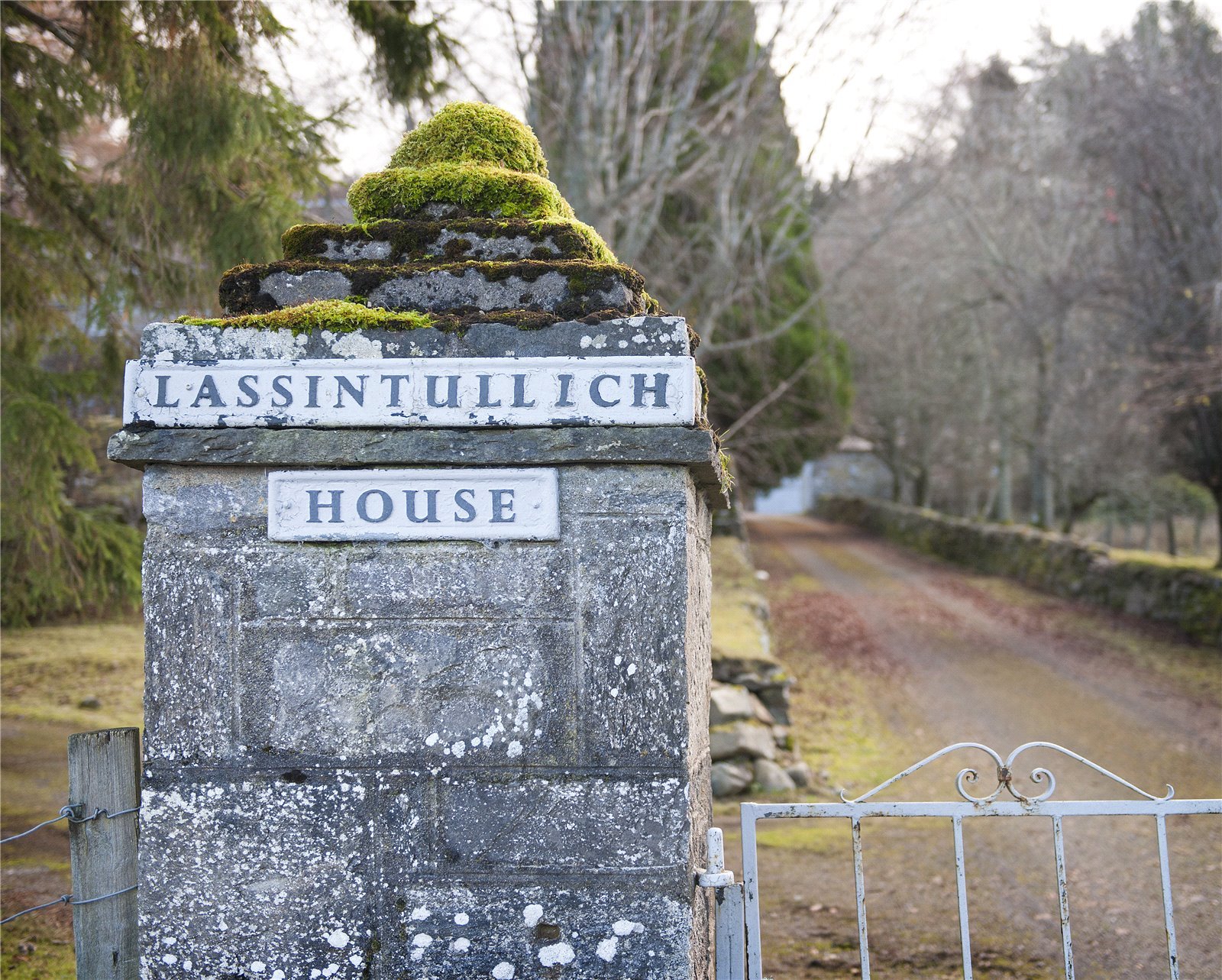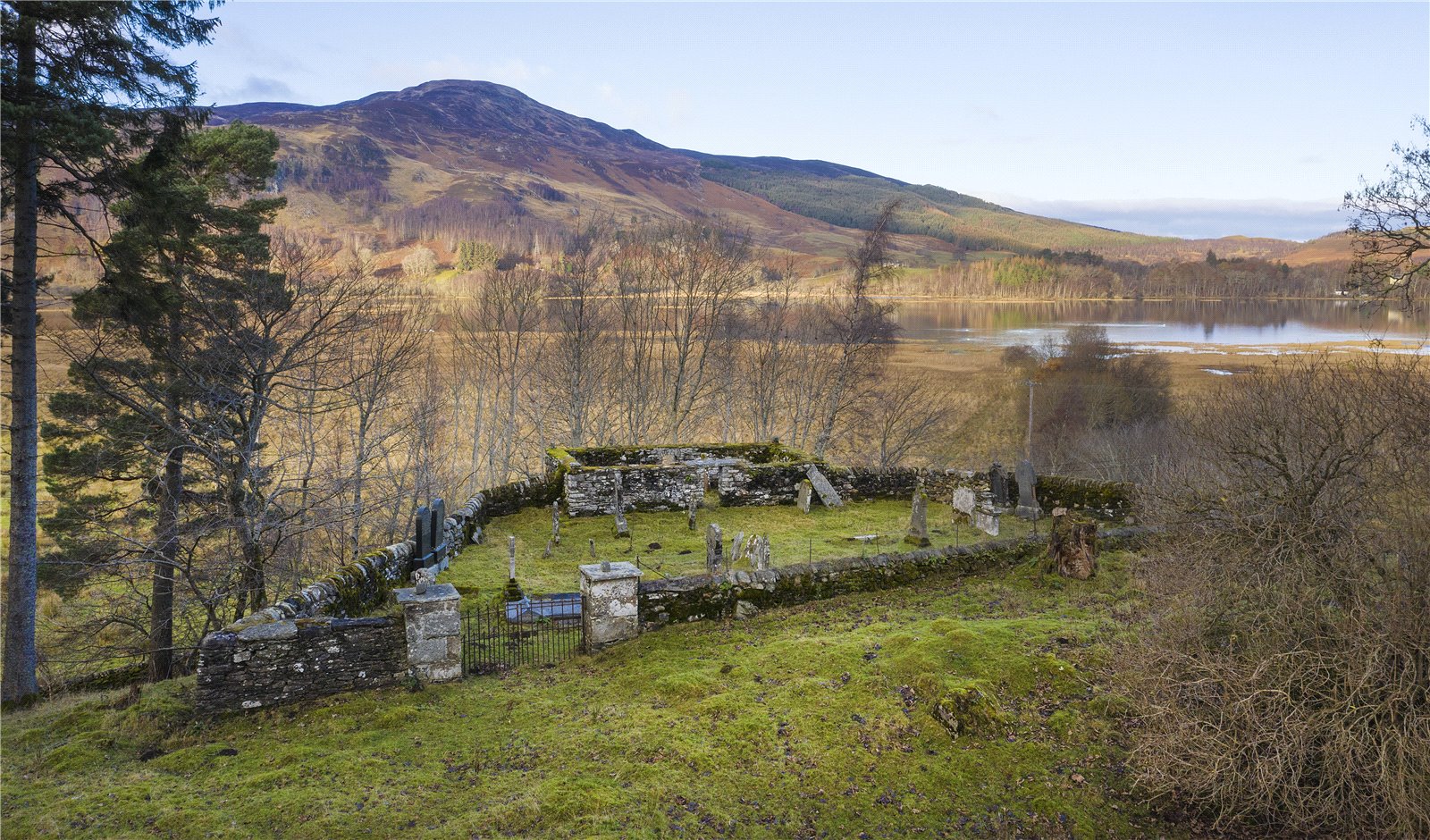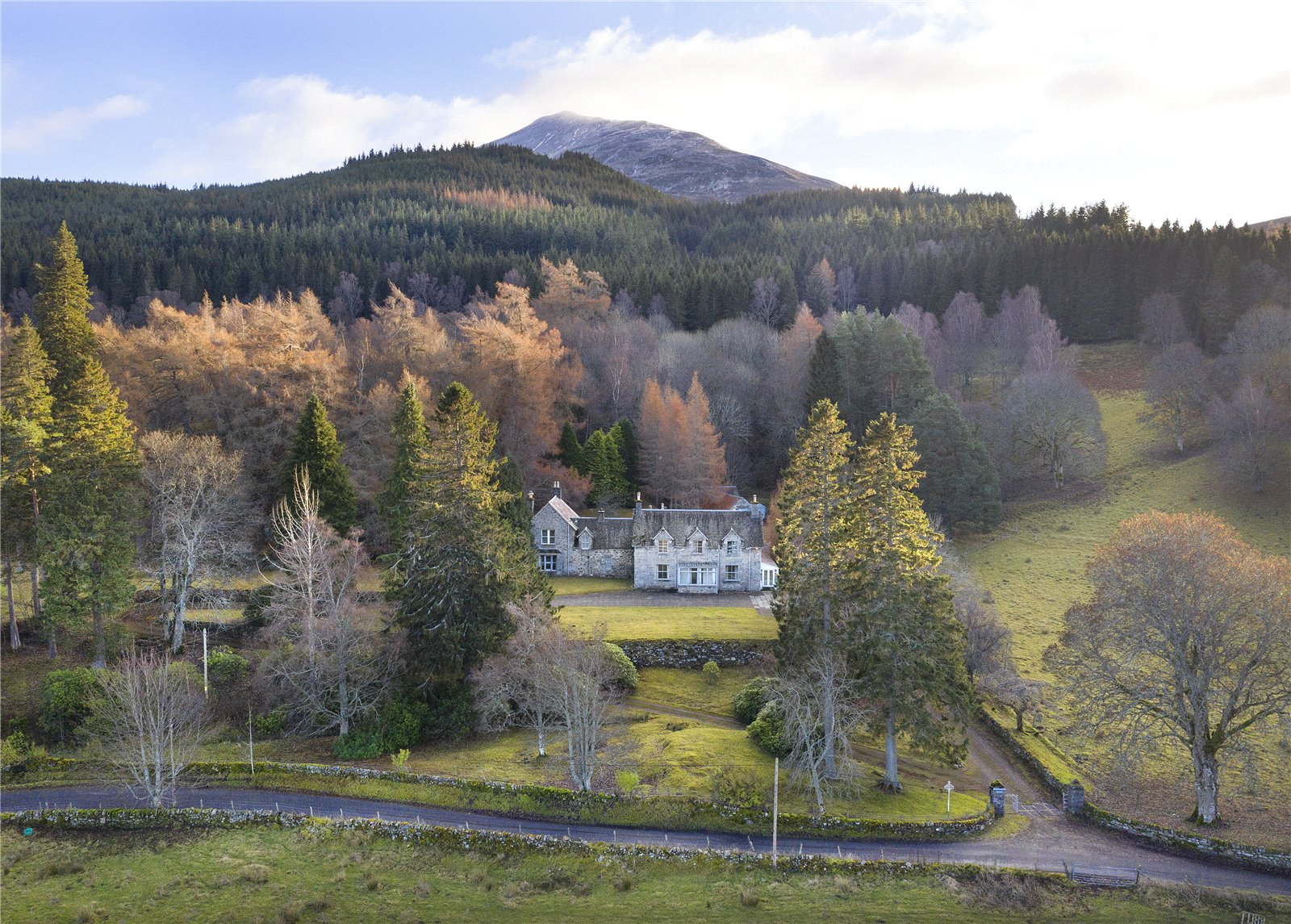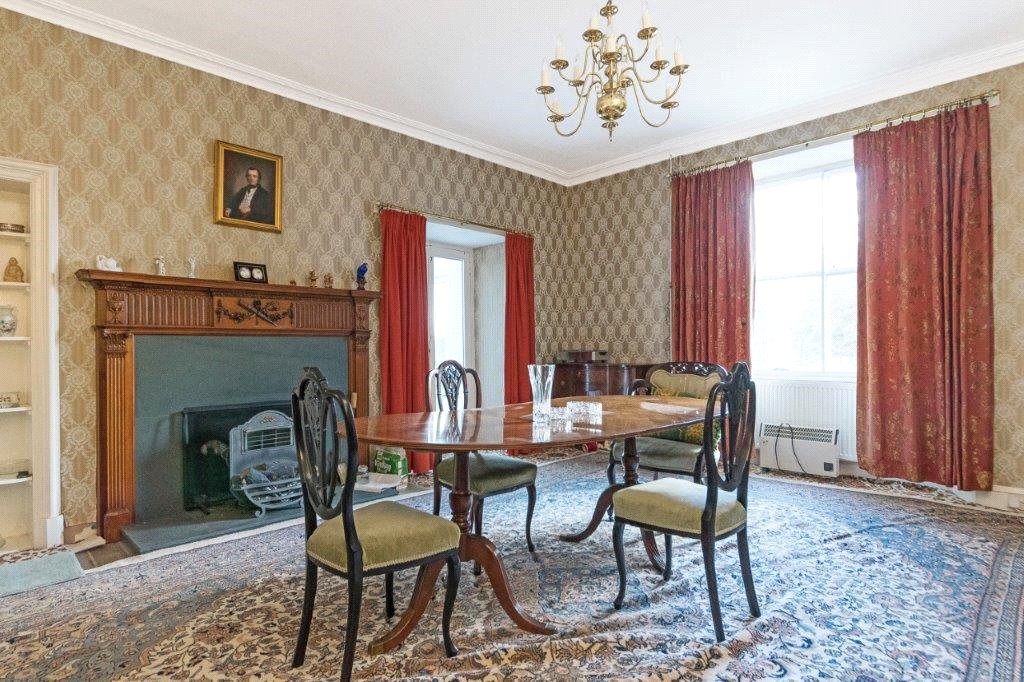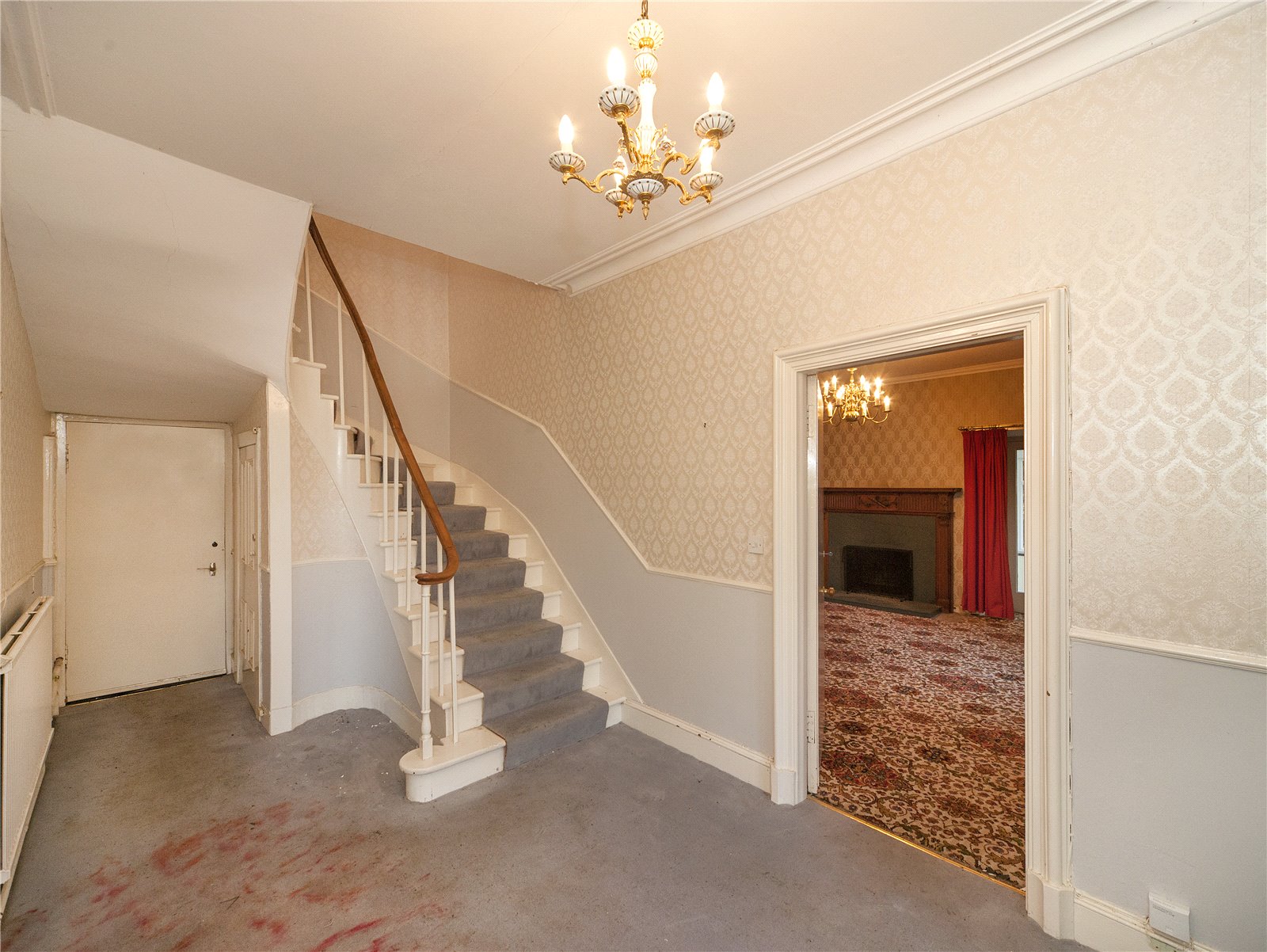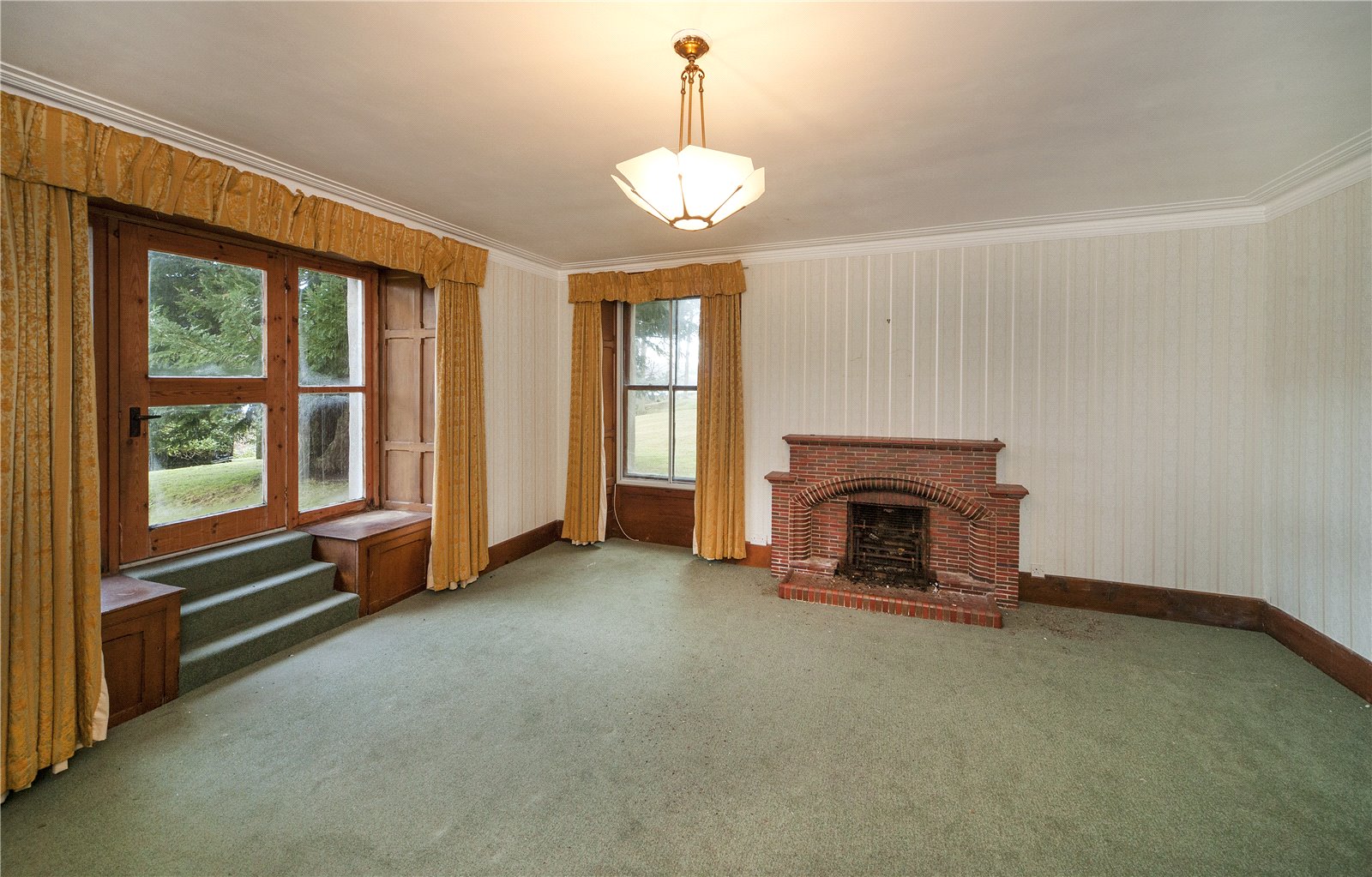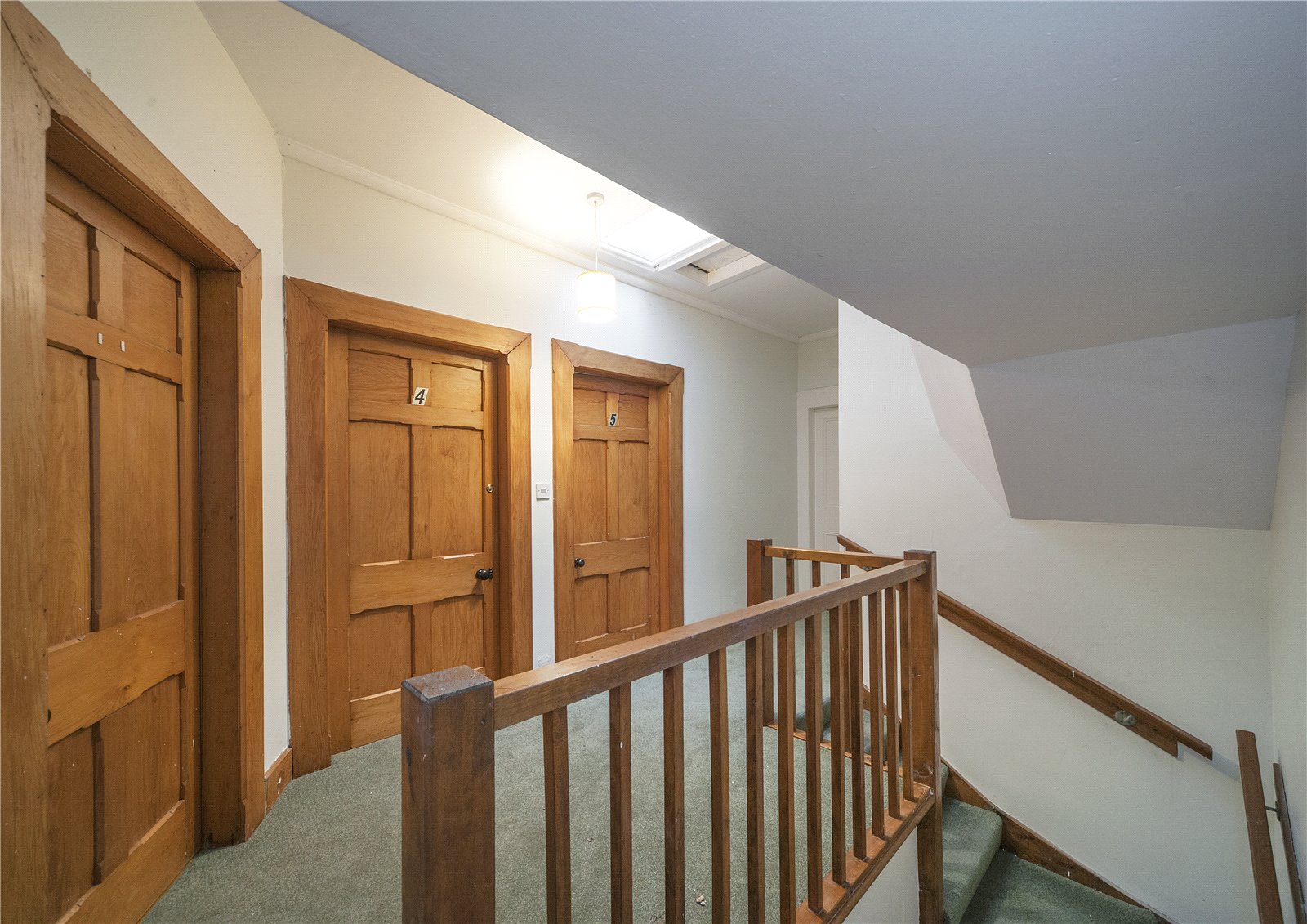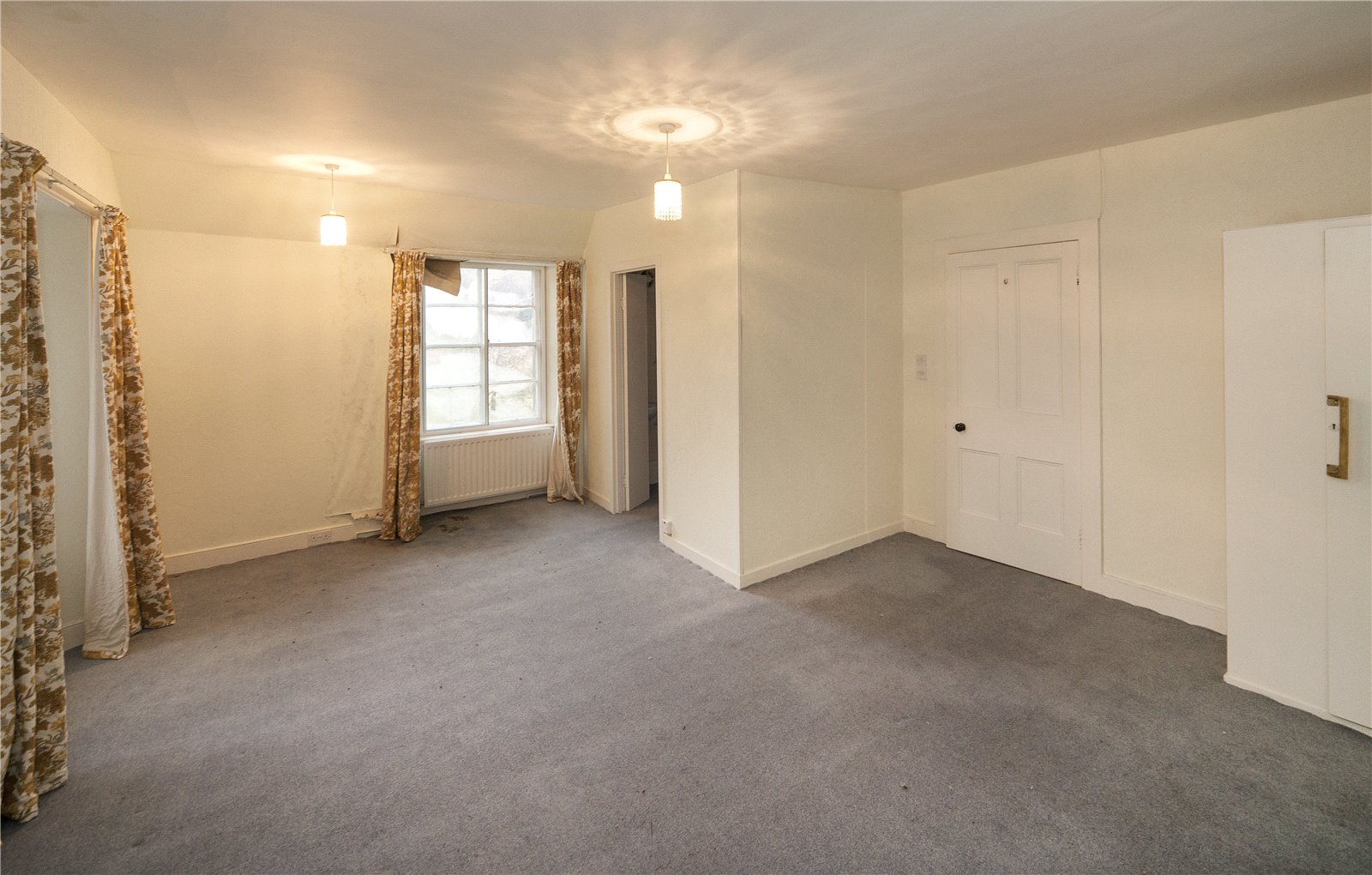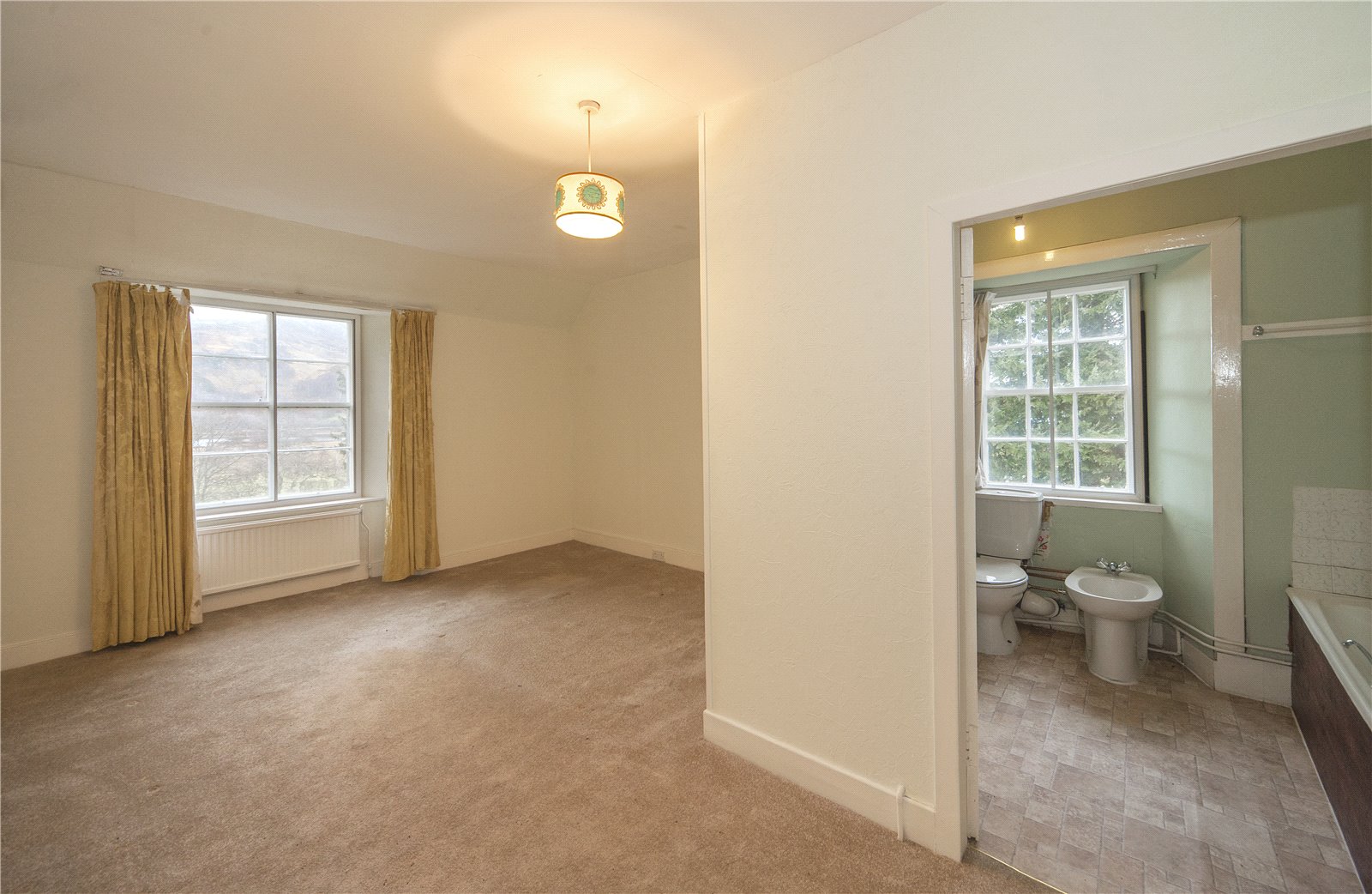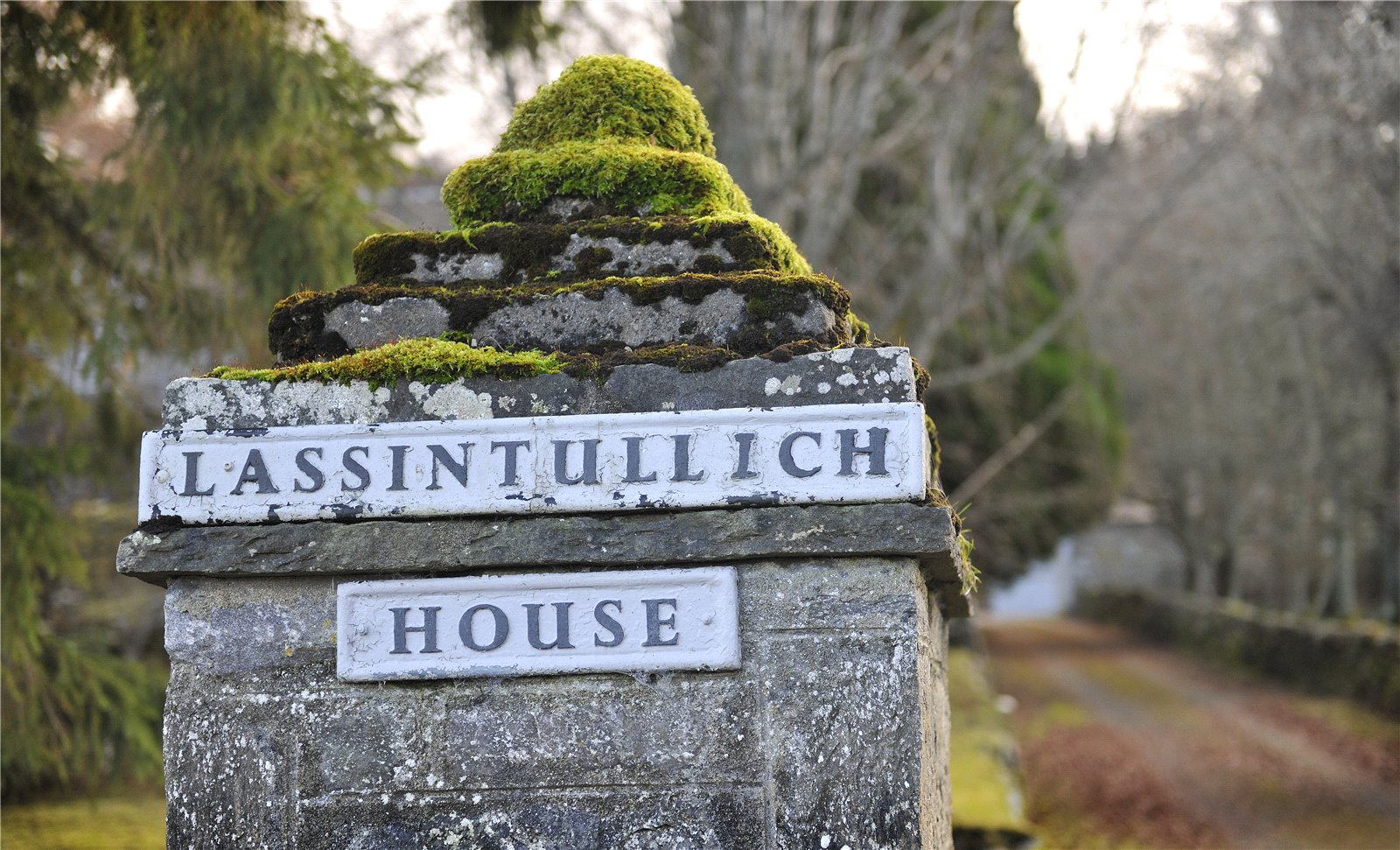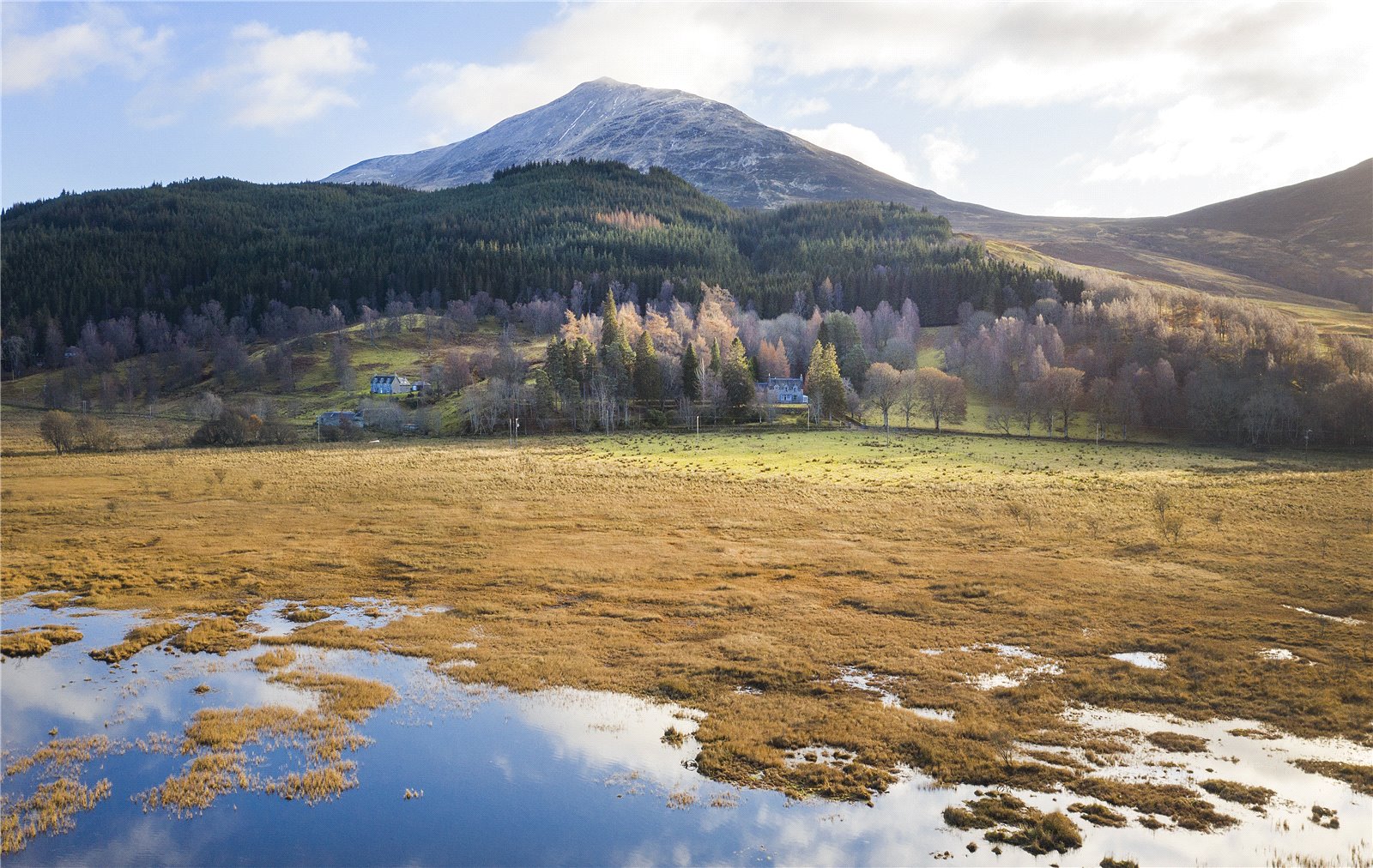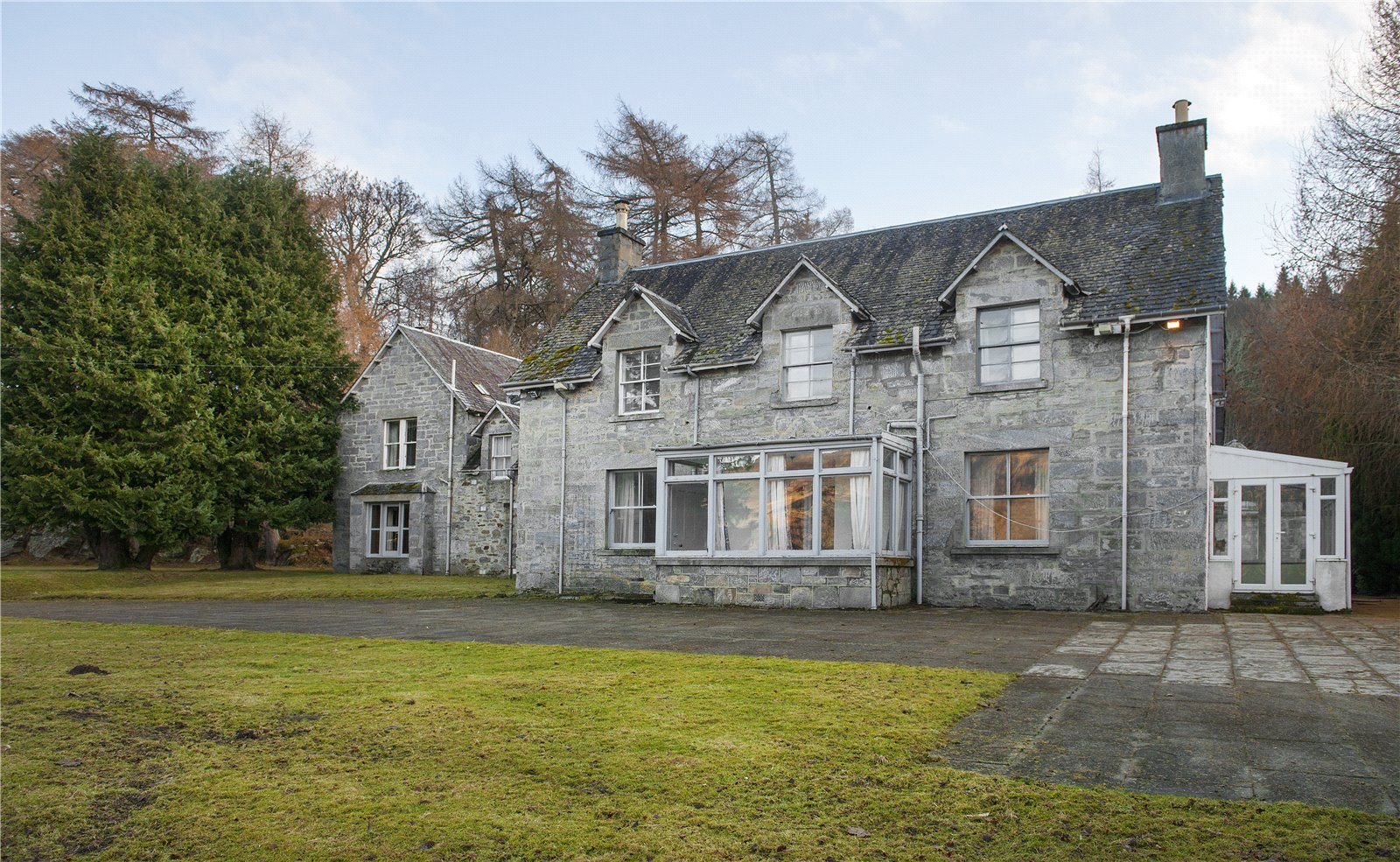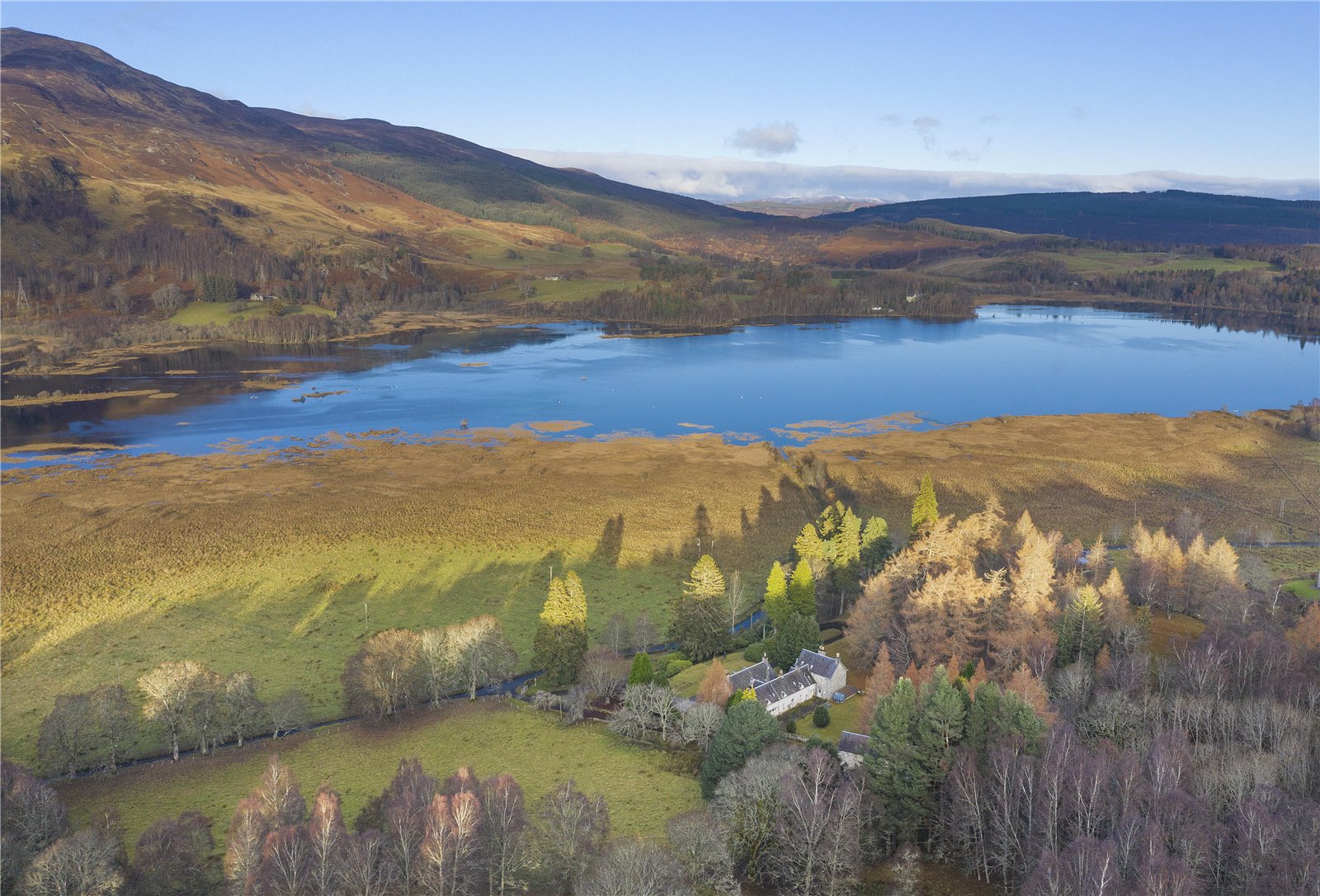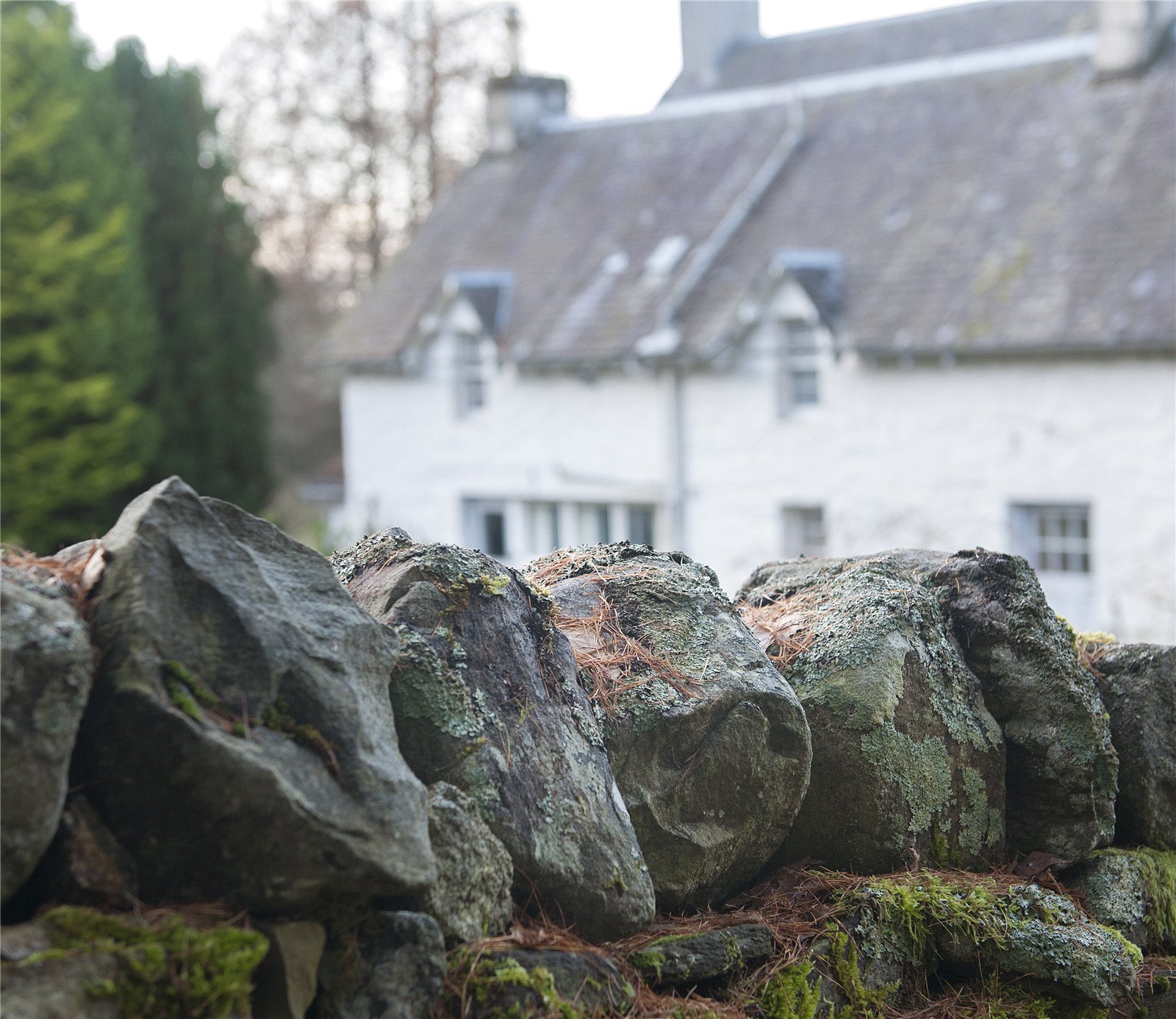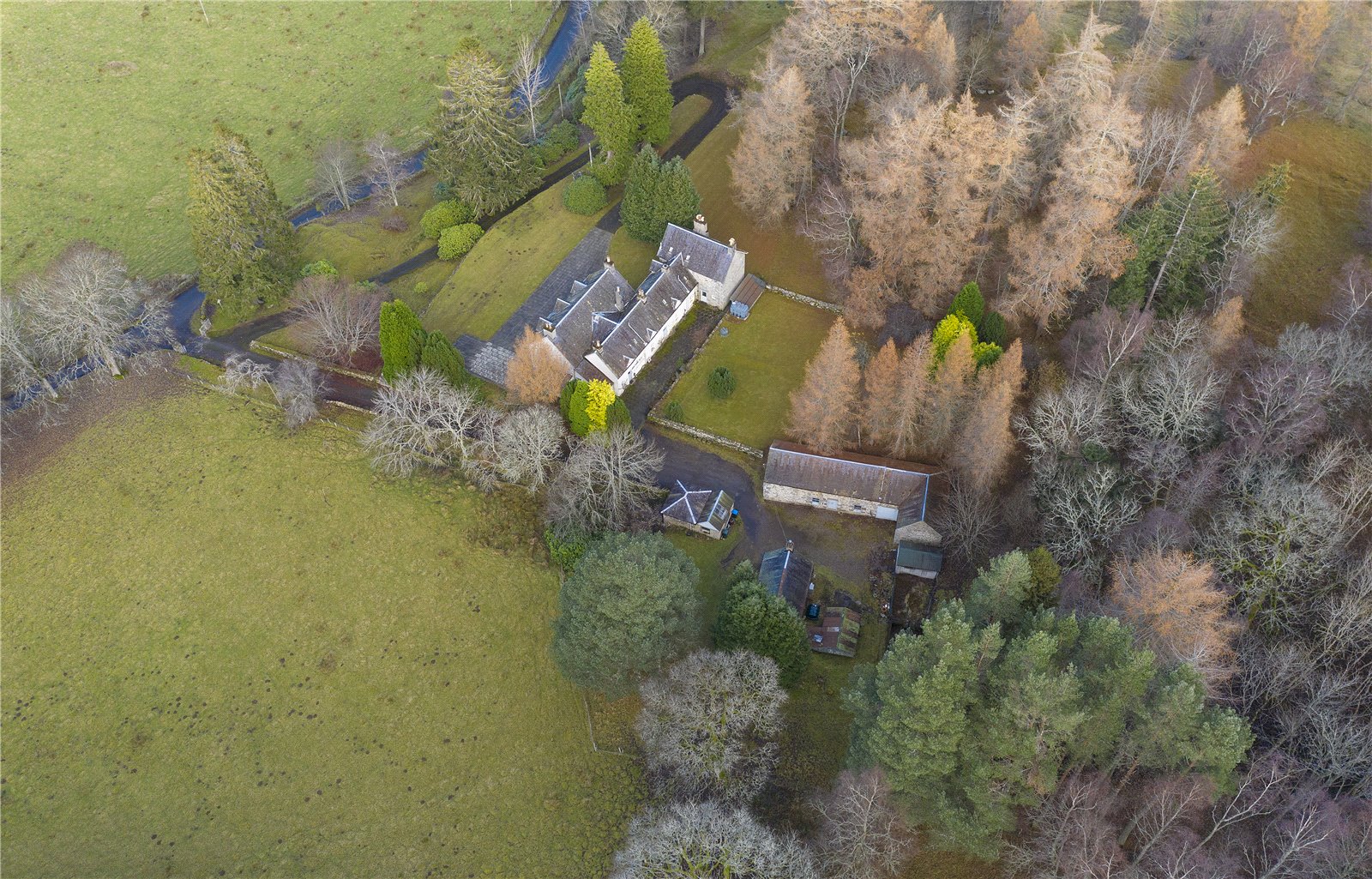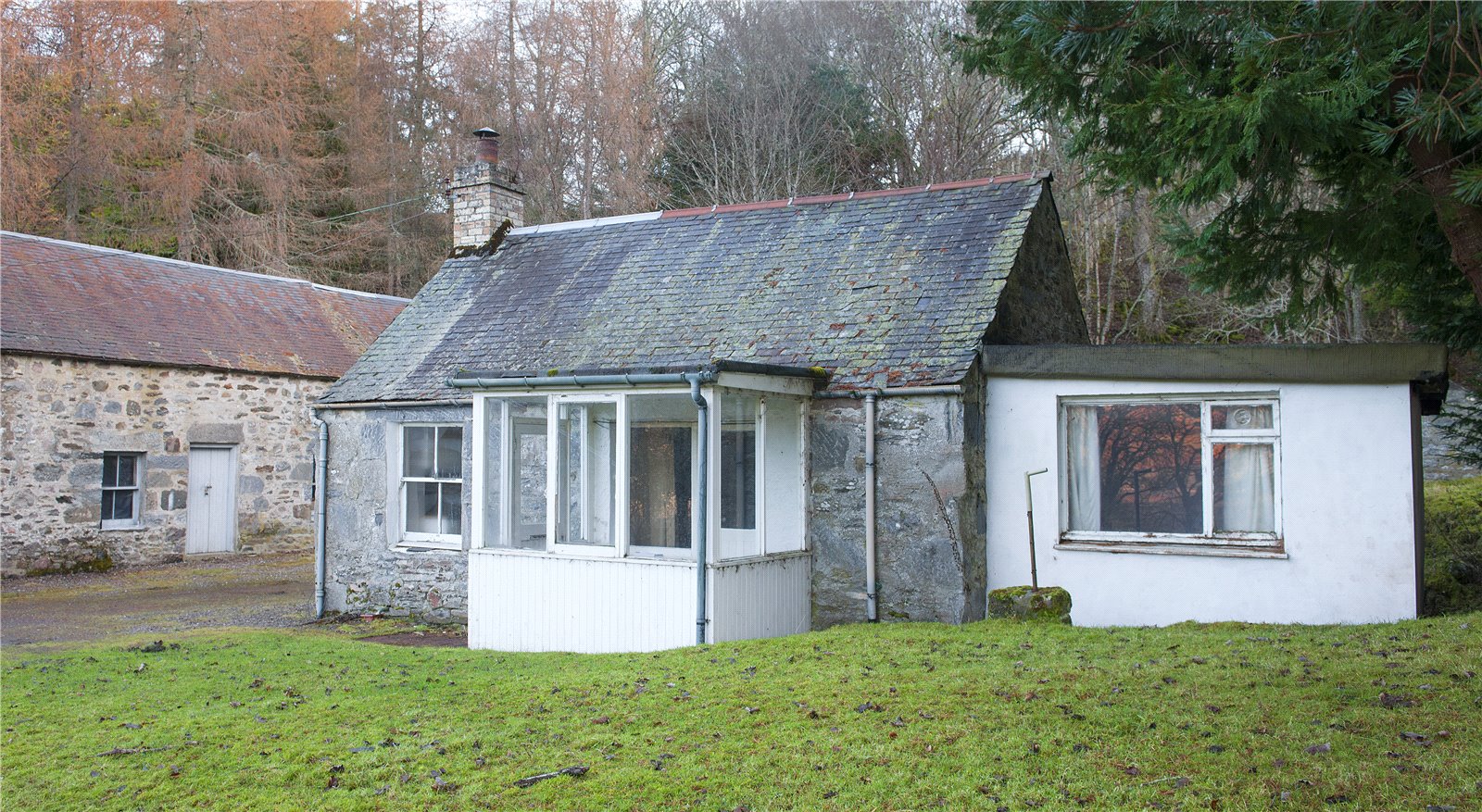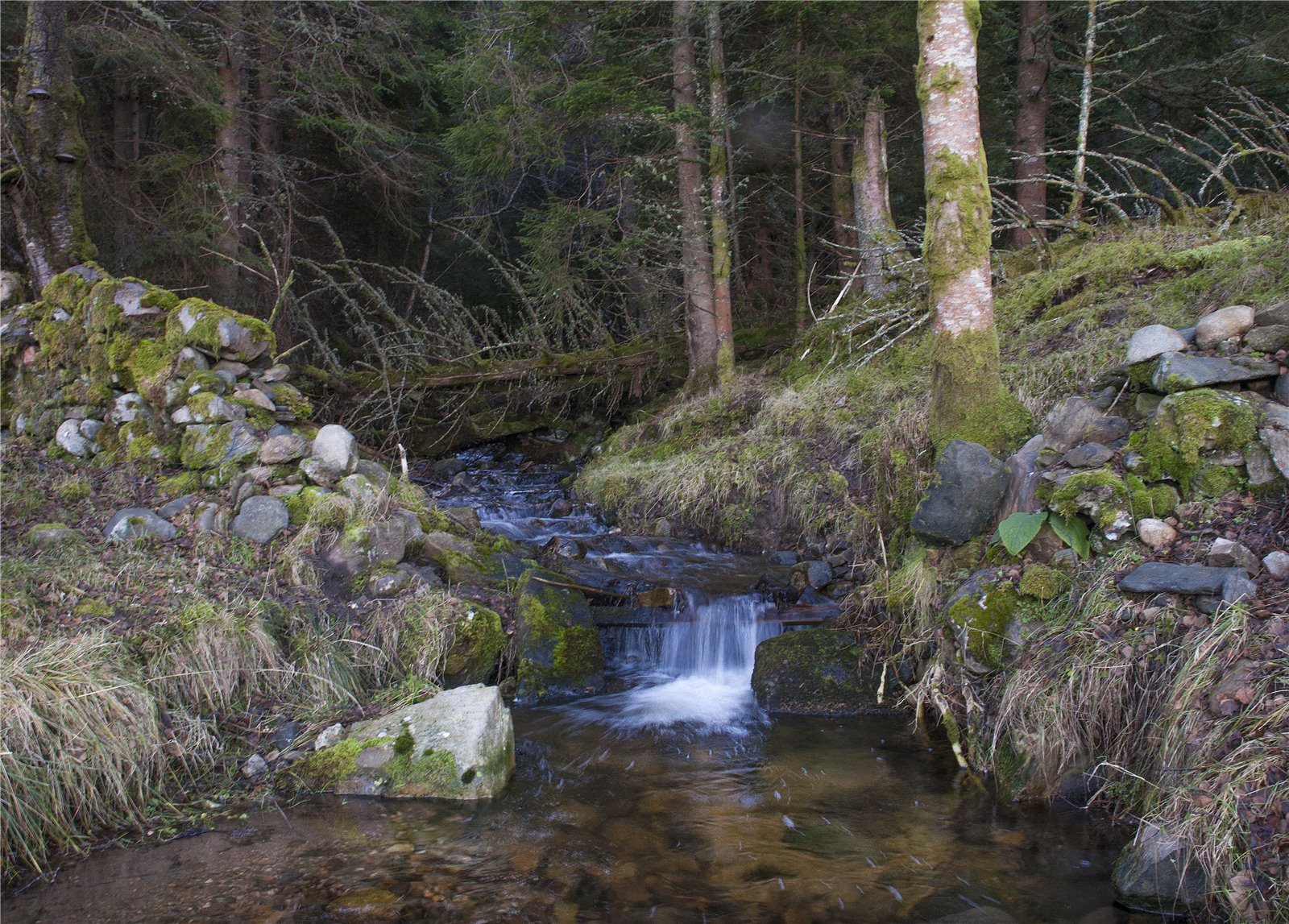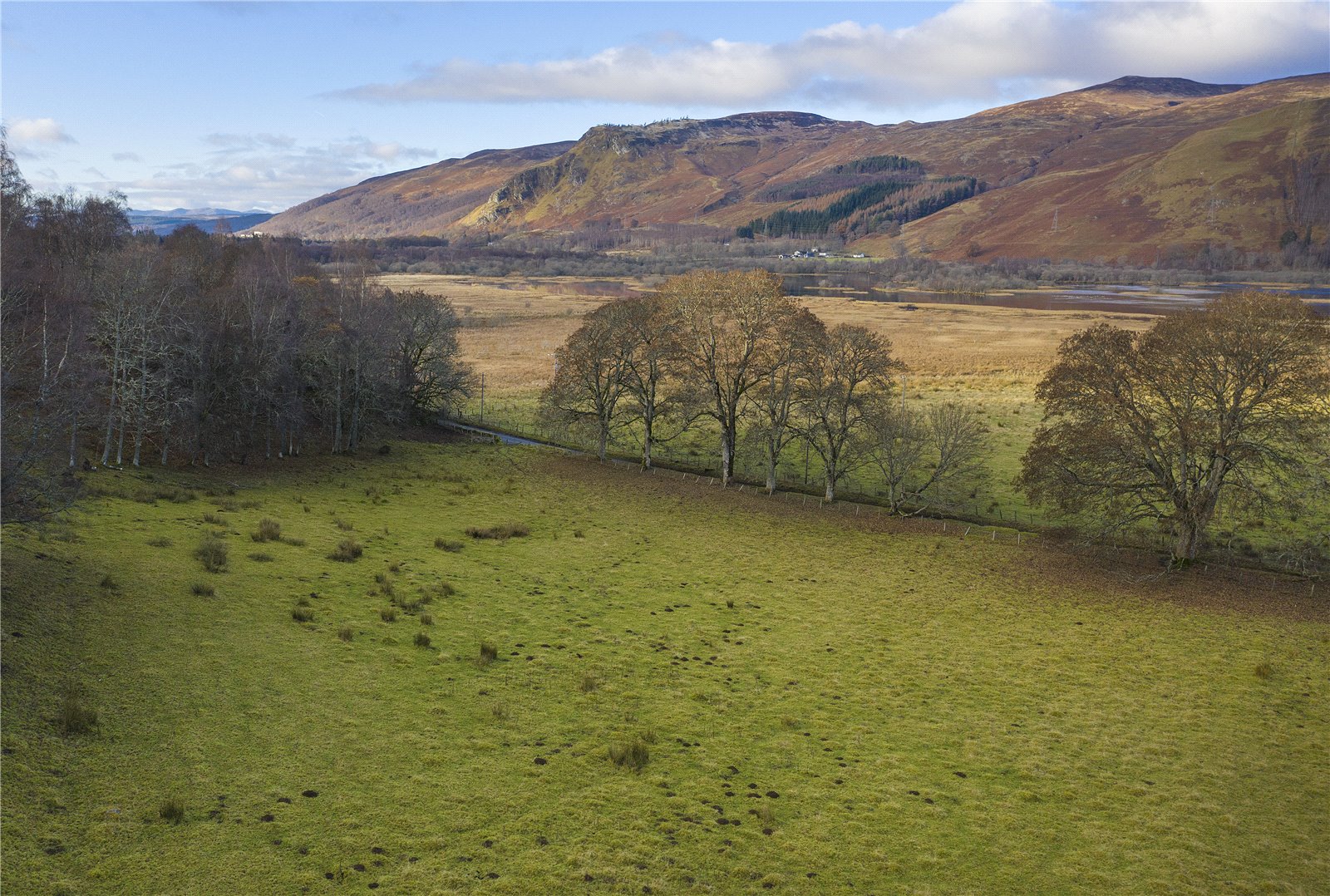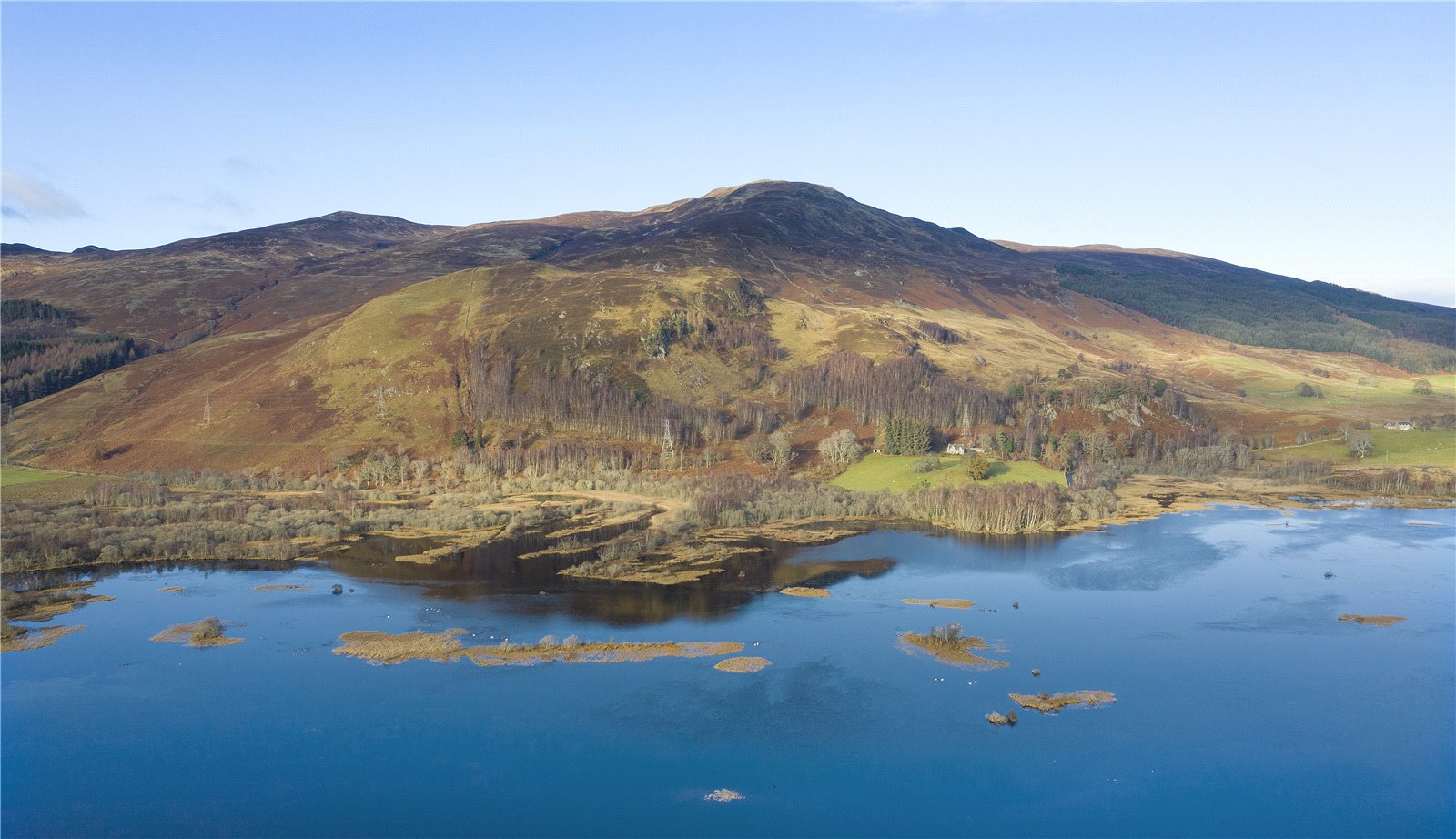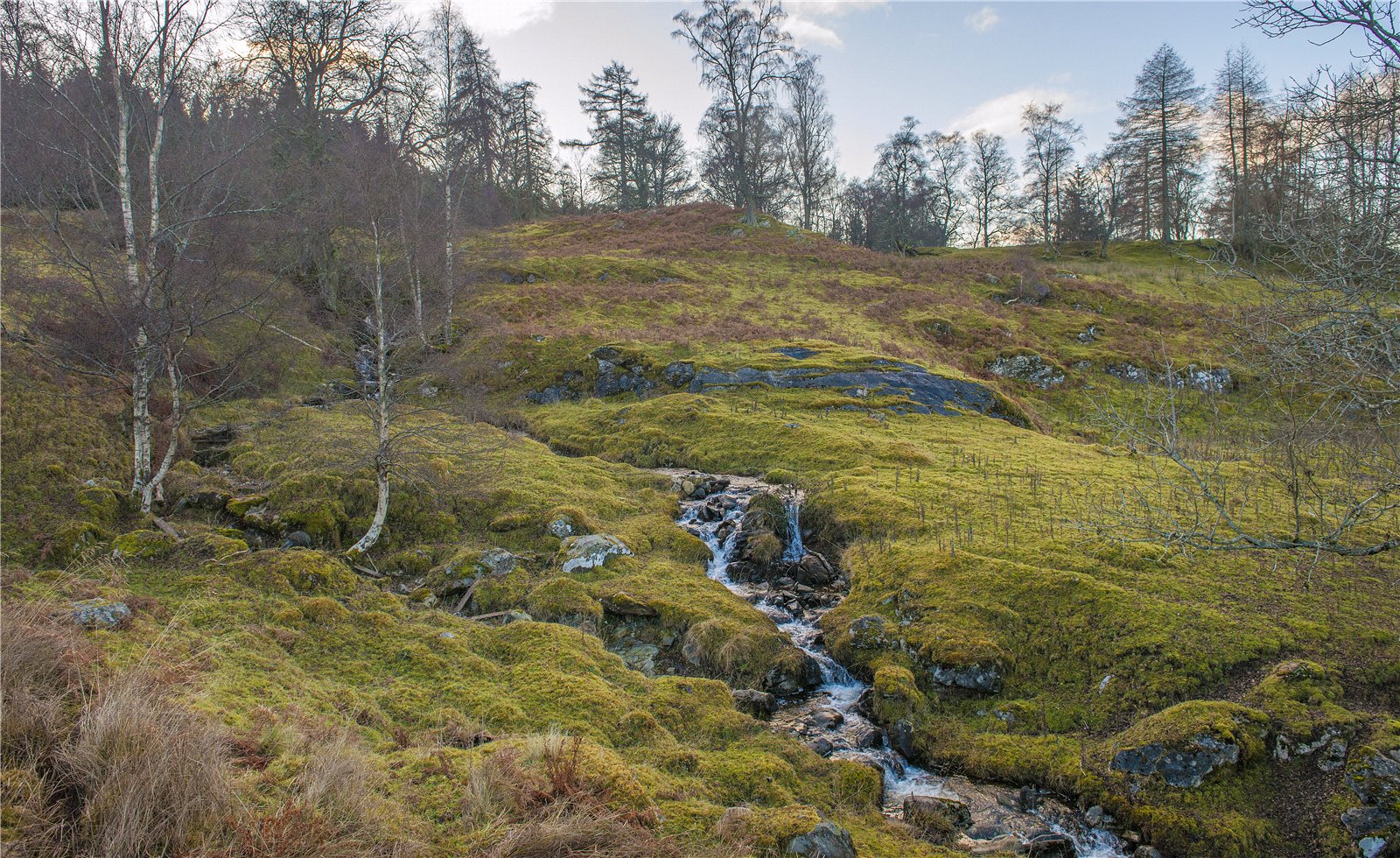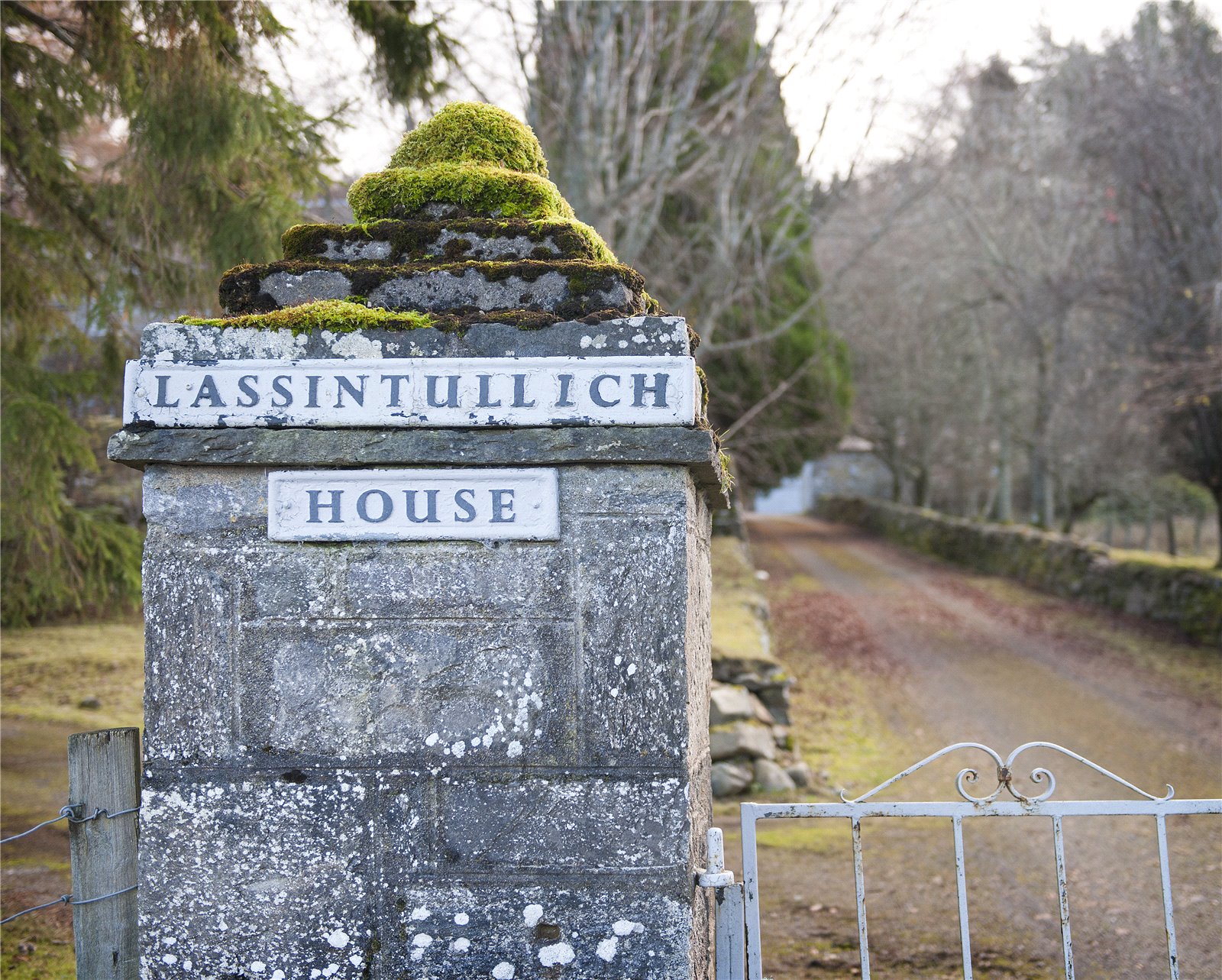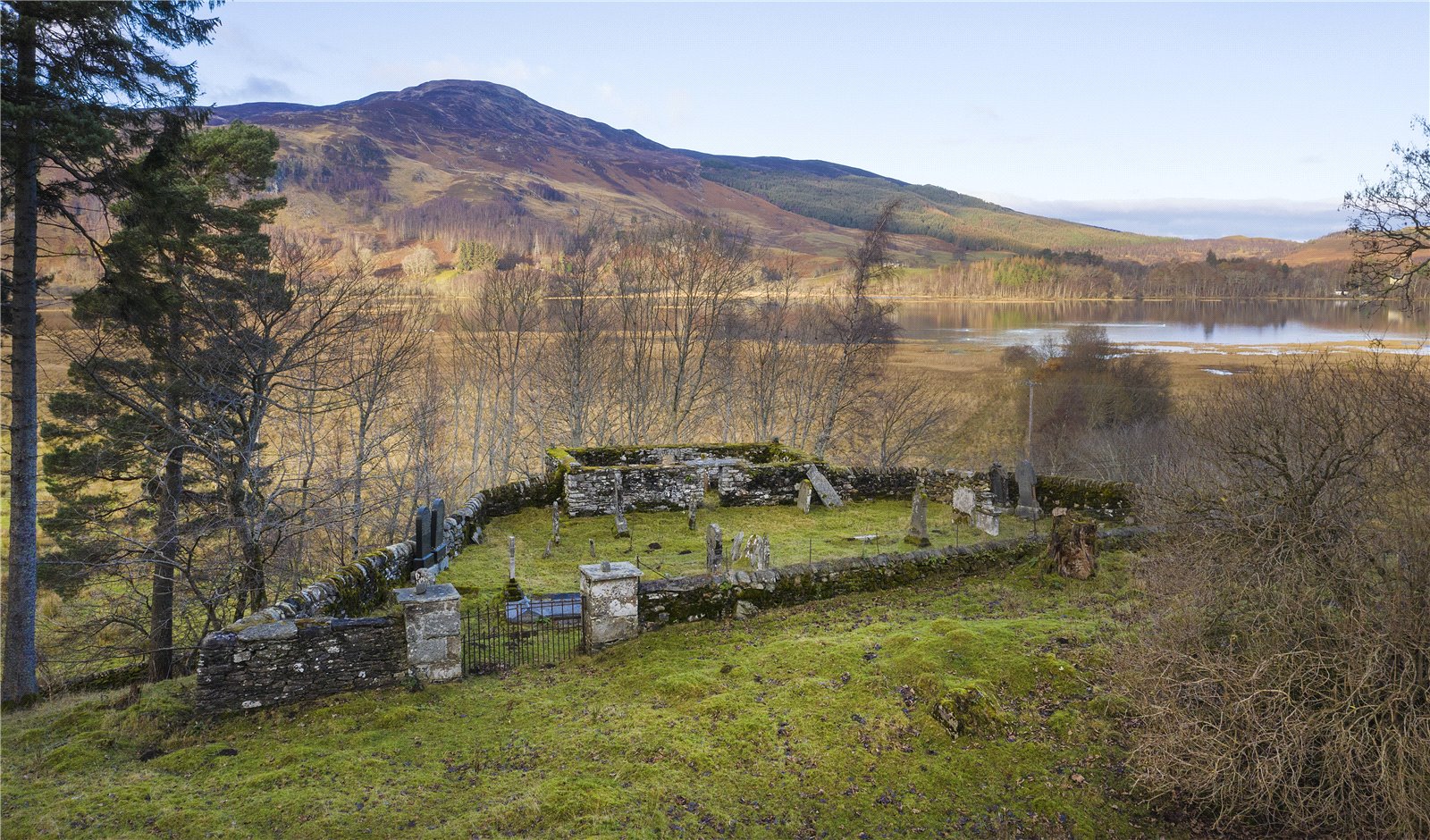 SOLD
Lassintullich House
Location:
Located on the south side of Dunalastair Water, Lassintullich House is a short drive from the charming village of Kinloch Rannoch which offers a local store with Post Office, medical centre, local primary school, gift shop and café.
Aberfeldy is just 15 miles away and provides further services such as banking, cinema, veterinary surgery, optician and dental practices, as well as a varied selection of quality shops and schooling available from nursery to sixth year secondary at the well regarded Breadalbane Academy.
Lassintullich House is approximately 22 miles to the west of Pitlochry with its mainline railway station providing regular services to Inverness, Perth, Edinburgh and Glasgow as well as the Caledonian sleeper service to London.
Rannoch Station, one of the remotest railway stations in Britain, is 18 miles west of Kinloch Rannoch . There is a tea room in the station (open March to October) and a hotel nearby which is not open to non-residents at lunchtime but offers evening meals for non-residents by advance booking only.
Situation:
Lassintullich House nestles amongst its own semi-natural mixed woodland policies in a slightly elevated position at the foot of Schiehallion enjoying views of Dunalastair Water and Beinn a'Chuallaich, with Loch Rannoch to the west and the River Tummel to the east. An excellent spot for watching wildlife, including migratory birds, ospreys and red squirrels.
Lassintullich House is situated on the edge of the Tay Forest Park, in the wooded hills below Schiehallion, one of 26 Munros in the local area. Schiehallion is one of the best known mountains in Scotland. With a whaleback ridge from most viewpoints, it appears as a perfect cone when seen from across Loch Rannoch.
?
Surrounding Area:
Perthshire is widely known as Big Tree Country and beautiful walks can be found nearby amongst The Black Wood of Rannoch, home to some of the largest areas of ancient pine forest in Scotland, while further afield, you might take a wander through the larch and pine forests that border Bruar Falls, one of Perthshire's most famous beauty spots by Blair Atholl, or visit the Yew Tree in Fortinghall, thought to be the oldest living "thing" in Europe at approximately 5,000 years old.
There is an abundance of opportunities to enjoy the renowned Highland Perthshire landscape using Lassintullich as a base, with easy access to the Cairngorms National Park, which is home to numerous Munros and diverse wildlife.
For the adventure sport enthusiast, Perthshire is also well known for its adventure sport opportunities and again, within a relatively short distance by car, there are plenty of more adrenaline-charged activities available such as quad bike treks, 4x4 driving experiences, white-water rafting, canyoning and, if sufficiently brave, bungee jumping. In the winter, skiing can be enjoyed at Aviemore or Glenshee, both within driving distance.
For the country sport enthusiast, Innerhadden Estate and slightly further afield at the other end of Loch Rannoch, Dunan Estate, both offer stalking, fishing and low ground shooting, while Dunalastair Estate, across the water, offer stalking and a small low ground shoot.
For the golfer, there are some fine courses available within a relatively short distance, including, Dunkeld and Birnam which benefits from a glorious woodland setting, Blair Atholl which is a challenging 9 hole golf course, or the well regarded Pitlochry golf course, boasting fantastic views of the surrounding countryside.
The House of Bruar, thought of as one of Scotland's most prestigious independent stores is located just over 16 miles away and provides a wide selection of country clothing alongside a famous food hall and delicatessen.
Culturally the wider area also has a vibrant arts scene with the Dunkeld Art Exhibition attracting approximately 10,000 visitors each year and hosting artists from all over the UK showing paintings, prints and sculptures. The nearby Birnam Arts Centre also enjoys a burgeoning reputation offering a diverse programme of high-quality performances in music, theatre, dance and comedy as well as a wide range of workshops and activities. Pitlochry hosts the internationally acclaimed Pitlochry Festival Theatre, known as 'Scotland's Theatre in the Hills' which has a busy calendar of theatrical performances and other events throughout the year. Perth itself is home to one of the oldest, yet recently refurbished, theatres in Scotland which along with the Concert Hall hosts numerous well attended events. Perth Racecourse, which lies adjacent to the historic village of Old Scone, has a national reputation for fantastic horse racing and a thrilling atmosphere.
Slightly closer to home the Rannoch Highland Gathering, a traditional highland games event, takes place every year on the third Saturday in August with events such as Highland Dancing, Tug o' War and heavy weight events such as tossing the caber and hammer throw to name but a few.
Kinloch Rannoch is also home to the Macdonald Loch Rannoch Hotel and Resort which boasts a swimming pool, sauna, gym and fitness classes, and the recently renovated Dunalastair Hotel where you can sample some of the finest Scottish Cuisine before taking a dram in the bar.
Historical Note:
The grounds include the site of St Blane's Chapel dating back to 500 AD and appears as an entry in the Schedule of Ancient Monuments. Standing to the north east of Lassintullich House on a mound known as Tom an t Seipel, (Chapel Hill), overlooking Dunalastair Water. His original chapel was consecrated with sacred dust from Iona. The visible Chapel ruins are of a later date.
Traditionally, this was the burial ground of the MacDonalds of the area and the Stewarts of nearby Innerhadden. When a Stewart ascended the throne of Scotland it was natural that the King's kith and kin should benefit. The first Stewart King, Robert II, in 1379, the year of his accession, gave his son Alexander Stewart the lands which included Lassintullich, Crossmount, Tulichcroske, and Kynachan in Rannoch. He became known as the Wolf of Badencoh, not without cause because by all accounts he was a vicious and cruel man who lived by murder and pillage.
At the end of the 1745 Jacobite Rebellion, James Small, a soldier in Lord Loudon's Regiment, started to enlarge and settle the village area of Kinloch Rannoch with numbers of discharged soldiers and displaced crofters. Initially, the soldiers spent a large part of their time trying to apprehend bands of plundering Highlanders who stole cattle and hid quantities of arms in the hills.
In the summer of 1774, a team of scientists conducted an experiment to determine the mean density of the Earth. The experiment involved measuring the tiny deflection of a pendulum due to the gravitational attraction of a nearby mountain. Schiehallion was considered the ideal location after a search for candidate mountains, thanks to its isolation and almost symmetrical shape.
Potential for Sport:
Lassintullich House enjoys fishing rights on the Dunalastair Water and Loch Rannoch with a mooring at Loch Rannoch. There are also sporting rights over the agricultural land.
There may be potential to work with neighbouring estates and include the land at Lassintullich in a wider sporting enterprise in return for some formal sport. There may also be a possibility of a stalking lease with Forest and Land Scotland over the land to the south of the property as it marches up the hill.?
Farming/Land/Woodland:
The Property comprises approximately 74.2 acres (30.07 ha) of land, of which approximately 10.75 acres (4.35 ha) is permanent grass, 8.5 acres (3.44 ha) is woodland grazing, 13.44 acres (5.44 ha) is rough grazing and 37.5 acres (15.18 ha) is marshland. According to the classification system used by the James Hutton Institute, the land capability for agriculture is categorised as predominantly Grade 6.2, which denotes land capable for use as rough grazings.
The Property also includes a traditional U-shaped stone and lime construction steading with associated timber framed extensions. The land has previously been used for grazing of sheep and livestock with the buildings having been used for a combination of over-wintering of stock, lambing and machinery storage. Lassintullich could easily lend itself to the hobby farmer or for equestrian purposes with scope for conversion to stabling, subject to securing the requisite planning permission.
The land has been registered to receive entitlement to Direct Payments support, but we understand that this has not been claimed for some time and does not form part of the sale. An application would therefore require to be made to SGRPID (the department) for an allocation from the national reserve.
?
Development Opportunities:
Lassintullich House could be exploited for a variety of development opportunities beyond simply creating a superior family home. It could also provide the base for a small business owner with an abundance of space within which to create a small boutique hotel and restaurant. The house could equally be split into three separate dwellings which could then provide rental or holiday let income. There are already several successful letting businesses in the local and wider area.
The traditional and semi-redundant stone U-shaped steading could be reconfigured for a variety of uses and may have development potential as a residential property. Alternatively, these buildings could possibly be converted to a range of other uses from storage or stabling to a studio space or series of small workshops.
All development would, of course, be subject to securing the requisite planning permission.
Lassintullich House:
A substantial traditionally built stone and lime Victorian villa over two floors, with a useful range of outbuildings together with gardens and adjoining paddock extending to approximately 3 acres. Constructed circa 1800, the original dwelling was purportedly extended in 1834 and again in 1882.
Although now in need of significant modernisation and upgrading, Lassintullich House has the potential to create a superior family home at the centre of a "mini-estate".
The accommodation comprises the following:
GROUND FLOOR
Entrance porch, reception hall, drawing room, dining room, conservatory with French doors leading to the garden, sitting room, breakfasting kitchen, centre hallway, family bathroom, family room, toilet/boiler room, side hallway, lounge, rear hallway, second kitchen and pantry.
FIRST FLOOR
The first floor consists of two double bedrooms with en-suite bathrooms and seven further bedrooms and second family bathroom.
Outside, the ancillary buildings include a large detached stone-built garage/workshop with floored loft, stable and tack room, kennels, boat house and detached stone-built bothy.
Bothy:
A traditional stone and lime construction "but-an-ben" configuration bothy/cottage with flat roofed extension.
Although now in need of renovation this could, subject to further extension or replacement of the existing extension, provide charming additional accommodation to staff or as a granny flat, or perhaps be used to generate holiday let income.
The bothy comprises an entrance porch, lounge, kitchen, bedroom and bathroom
The main house is accessed via either a formal gravel and tarmacadam drive which meanders through the gardens toward the front door, or by a tarmacadam drive running parallel to the paddock which leads directly to the Bothy and outbuildings. This also gives useful vehicular access to the rear of the property for maintenance purposes.
?
Gardens and Wider Grounds:
Externally, the extensive garden grounds are laid mainly to lawn with a variety of mature trees including pine, sycamore, larch and fir. This gives way to the mixed policy woodland which extends southwards and consists primarily of further mixed broadleaves and woodland grazings.
The grounds around Lassintullich House are a haven for wildlife with red squirrels, roe deer, ospreys and pine martens regularly seen from the house.
Mooring:
At nearby Loch Rannoch there is an area of ground extending to approximately 0.24 acres with a private mooring supporting the rights to fish the Loch for trout and pike as well as use for water sports and sailing.
Stipulations:
Viewing
Strictly by appointment with the Selling Agent.
Directions
From Edinburgh, Dundee and the south, head towards Perth and thereafter north on the A9 dual carriageway past Pitlochry, towards House of Bruar turning left onto the B847 public road at Calvine, then right on the B847 following the signs for Kinloch Rannoch. At the Dunalastair Hotel turn left onto Muirlodge Place crossing over the bridge towards Schiehallion. Stay on this route for another 2.2 miles and the property will be through the stone pillared entrance gates, over the cattle grid, on your right.
From Inverness and the north, head south on the A9 towards Blair Atholl. Come off the A9 heading towards Trinafour onto General Wade's Military Road. Follow this road for approximately 4.8 miles then turn right onto the B847 heading towards Kinloch Rannoch. At the Dunalastair Hotel, turn left onto Muirlodge Place over the bridge towards Schiehallion. Stay on this route for another 2.2 miles and the property will be through the stone pillared entrance gates, over the cattle grid, on your right.
From Glasgow head north towards Perth on the M80. Once on the A9 at Dunblane turn off onto the A822 and head for Crieff, drive through Crieff turn right onto the A85 and head towards Perth. At Gilmerton turn left onto the A822 for Aberfeldy. Stay on this road for approximately 9.5 miles then turn left onto the A826. Driving past the Moness Resort, stay on the B846 heading straight through Aberfeldy and stay on this road for approximately 9 miles. Turn left onto the Schiehallion Road and continue for a further 6.5 miles where Lassintullich House will be on your left through the stone pillared gates and cattle grid.
Closing Date:
A closing date may be fixed, and prospective purchasers are advised to formally note their interest, through their solicitors, with the Selling Agents. Prospective purchasers should note that unless their interest in the property is formally noted, no guarantee can be given of a closing date being set or communicated and consequently the property may be sold without further correspondence or notice being given.
Purchase Price:
Offers over £625,000
Offers:
Formal offers in acceptable Scottish legal form, should be submitted in writing to the Selling Agents at their Perth office. Parties are asked to satisfy themselves that they fully understand the implications of offering under Scottish Law. The Sellers reserve the right not to accept the highest or any offer. Offers should be accompanied by appropriate anti-money laundering documentation certified by their solicitor.
Date of Entry:
To be mutually agreed in writing.
Title:
Should there be any discrepancy between these particulars, stipulations, special conditions of sale and missives of sale, the last shall prevail.
Deposit:
A deposit of 10% of the purchase price will become payable to the Seller within 14 days after conclusion of missives. Interest at 5% above the Bank of Scotland base rate shall be payable on the purchase price from the date of entry until paid and that notwithstanding that the Purchaser may not have taken entry. If the Purchaser fails to make payment within 28 days of the date of entry with all accrued interest, the Seller shall be entitled to resile from the missives and resell the subjects of sale without prejudice to his rights and recover damages from the Purchaser.
Overseas Purchasers and Financial Resources:
Any offer by prospective purchaser(s), regardless of where they are ordinarily resident, must be accompanied by a guarantee from a banker who is acceptable to the Sellers. Any offer by prospective purchaser(s) that is to be reliant on finance must also be accompanied by supporting documents acceptable to the Sellers.
Anti-Money Laundering (AML)
Prospective purchasers will be required to produce identification sufficient to satisfy anti-money laundering regulations and checks against the intended Purchaser or nominee together with other documentation that may be required, from time to time, in order to support any conditional offers submitted to the Seller. Bidwells LLP accepts no liability of any type arising from your delay or other lack of co-operation, which may include failure to complete the transaction due to non-compliance with requests for information or failure to deliver adequate information prior to conclusion of missives. We may hold your name on our database unless you instruct us otherwise.
Third Party Rights:
All sporting and mineral rights, so far as the Sellers have rights thereto, are included in the sale. The property is sold subject to and with the benefit of all servitude rights, including rights of access and rights of way, whether public or private. The property is also sold subject to the rights of public access under the Land Reform (Scotland) Act 2003. The purchaser(s) will be held to have satisfied themselves as to the nature of all such servitude rights and others.
Dunalastair Reservoir is owned subject to right of Scottish Hydro Electric to flood by damming the River Tummel. The reservoir and land around it is an SSSI.
Clawback Arrangements:
Subject to the detail contained in offers received, the seller may seek the inclusion of a clawback arrangements over all or part of the property.
Rates and Home Report:
Council Tax Band: House H; Bothy A
Home Report Value: £525,000
Home Report available on request
EPC Rating: House F
Apportionments:
The Council Tax and all other outgoings shall be apportioned between the seller and the purchaser(s) as at the date of entry.
VAT:
No VAT is chargeable on the sale.
Basic Payment Scheme:
The Basic Payment Scheme entitlements are not included in the sale.
Fixtures and Fittings:
All fixtures and fittings are included in the sale.
Disputes:
Should any disputes arise as to the boundaries or any points arise out of these remarks, stipulations or plans, or the interpretation of any of them, the question shall be referred to the Selling Agents whose decision acting as experts, shall be final.
Plans, Areas and Schedules:
These are based on Ordnance Survey and are for reference only. They have been carefully checked and computed by the Selling Agents and the purchaser shall be deemed to have satisfied himself as to the description of the property and any error or misstatements shall not annul the sale nor entitle either party to compensation in respect thereof.
Local Authority:
Perth & Kinross Council
Pullar House
35 Kinnoull Street
Perth
PH1 5GD
Tel: 01738 475000
Selling Agent:
Bidwells
Broxden House
Lamberkine Drive
Perth
PH1 1RA
Tel: 01738 630666
Email: ross.low@bidwells.co.uk
Solicitor:
Murray Beith Murray
3 Glenfinlas Street
Edinburgh
EH3 6AQ
Tel: 0131 225 1200
Agents Note:-
Bidwells LLP act for themselves and for the vendors of this property, whose agents they are, give notice that: Nothing contained in these particulars or their contents or actions, both verbally or in writing, by Bidwells LLP form any offer or contract, liability or implied obligation to any applicants, viewing parties or prospective purchasers of the property to the fullest extent permitted by law and should not be relied upon as statements or representative of fact. No person in the employment of Bidwells LLP or any joint agents has authority to make or give any representation or warranty whatever in relation to this property. Any areas of measurements or distances are approximate. The text, photographs and plans are for guidance only, may not be to scale and are not necessarily comprehensive. Any photographs displayed in these particulars depict only part of the property and it should not be assumed that any items seen therein are included in the sale, or that the property remains as displayed in the photographs. No assumptions should be made regarding other parts of the property that have not been photographed. No assumptions should be made that the property has all necessary planning, building regulation or other consents. Bidwells LLP has not carried out a survey, nor tested the services, appliances or facilities. Purchasers must satisfy themselves by inspection or otherwise. Where applicable all rentals and prices are quoted exclusive of VAT unless otherwise stated. Should there be any discrepancy between these particulars and the Missives of Sale, the latter shall prevail.
OS licence no. ES 100017734. © Copyright Bidwells LLP 2017. Bidwells LLP is a limited liability partnership registered in England and Wales (registered number OC 344553). Registered office is Bidwell House, Trumpington Road, Cambridge CB2 9LD where a list of members is available for inspection. Your statutory rights are not affected by this notice.
Sales Particulars prepared November 2019. Photographs taken in 2017 and 2019.
Location
Location
Train Stations
Blair Atholl

19.75km

Pitlochry

23.69km

Pitlochry

28.11km

Dalwhinnie

30.89km
Featured properties to buy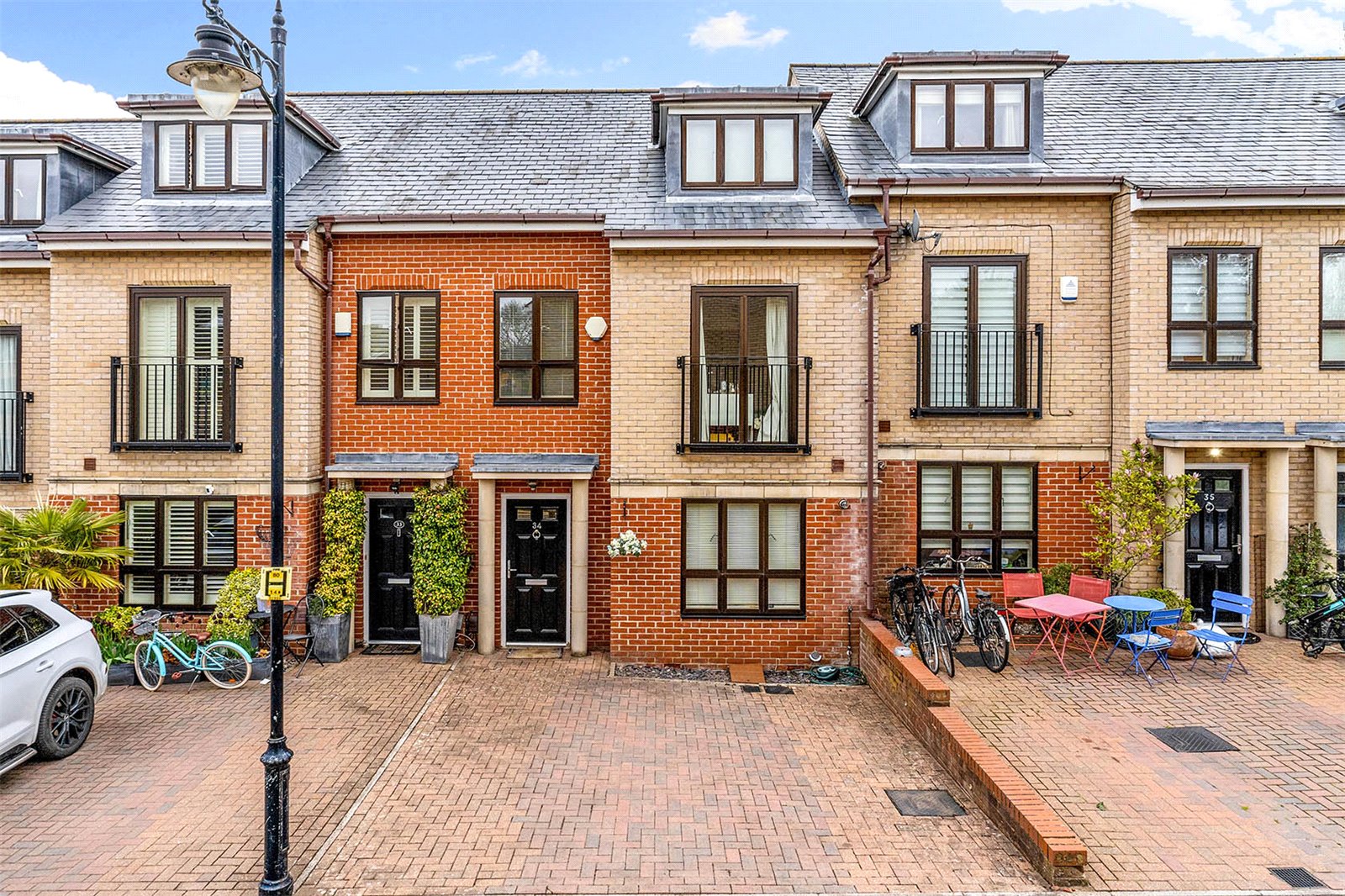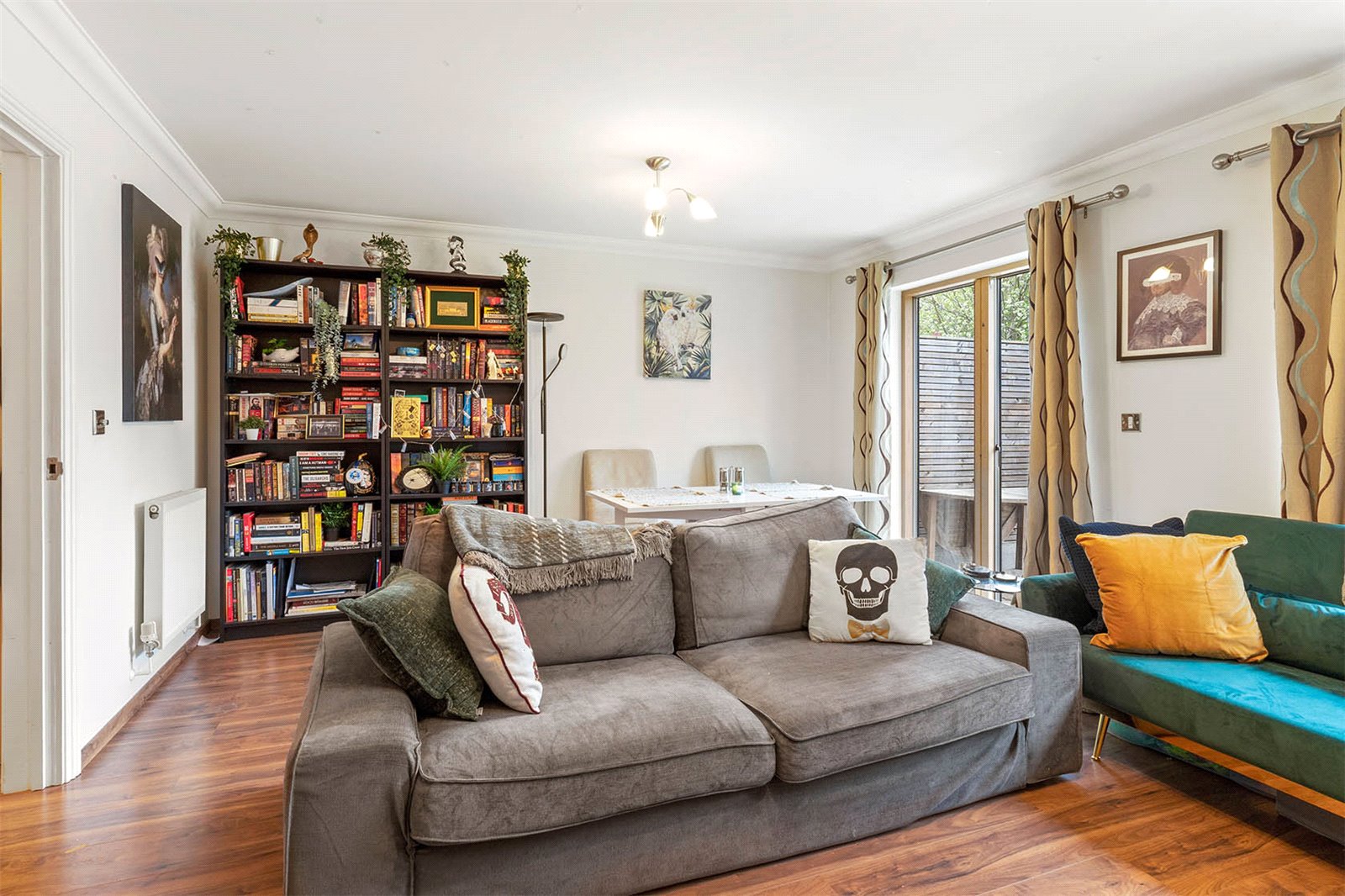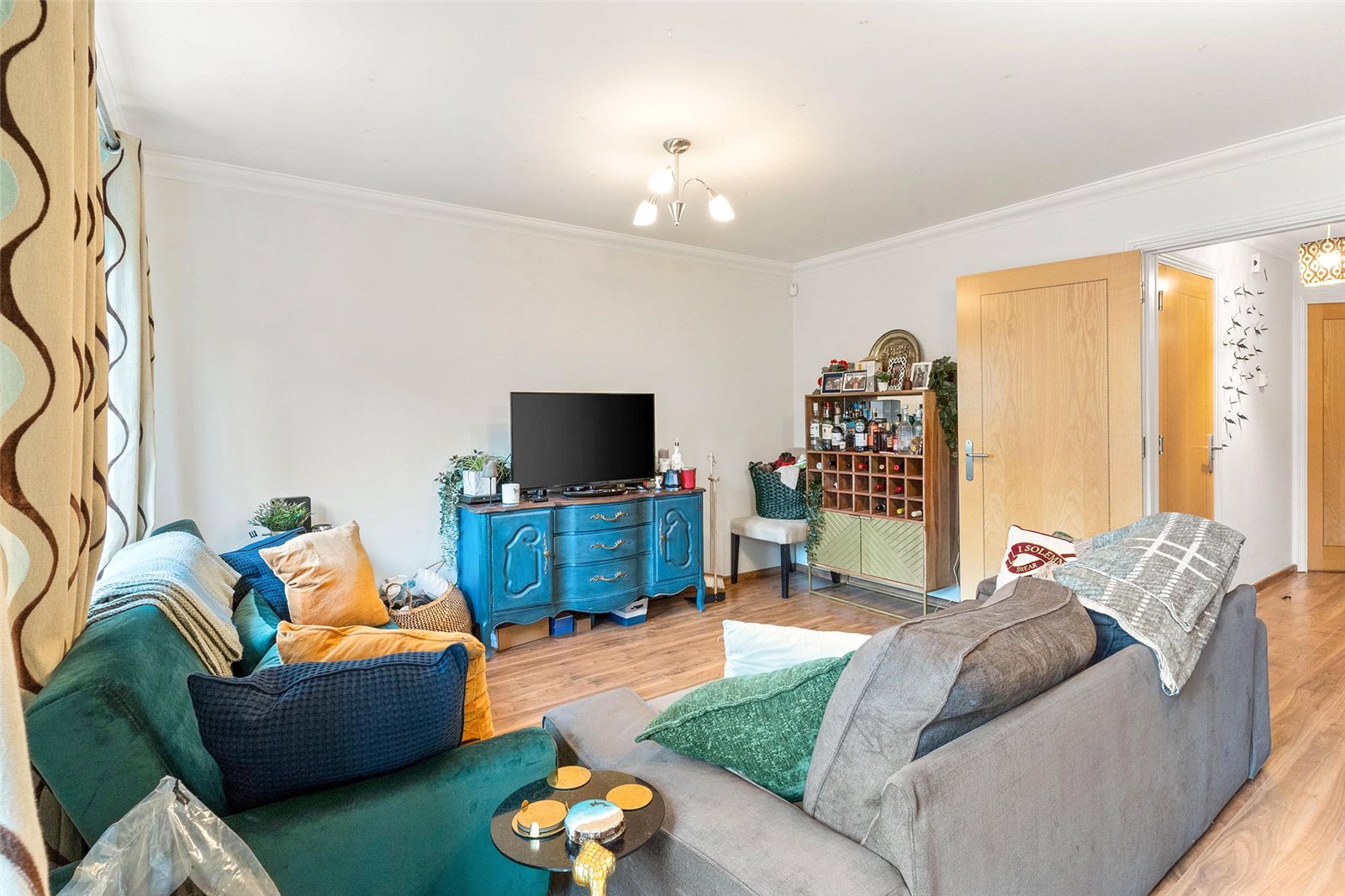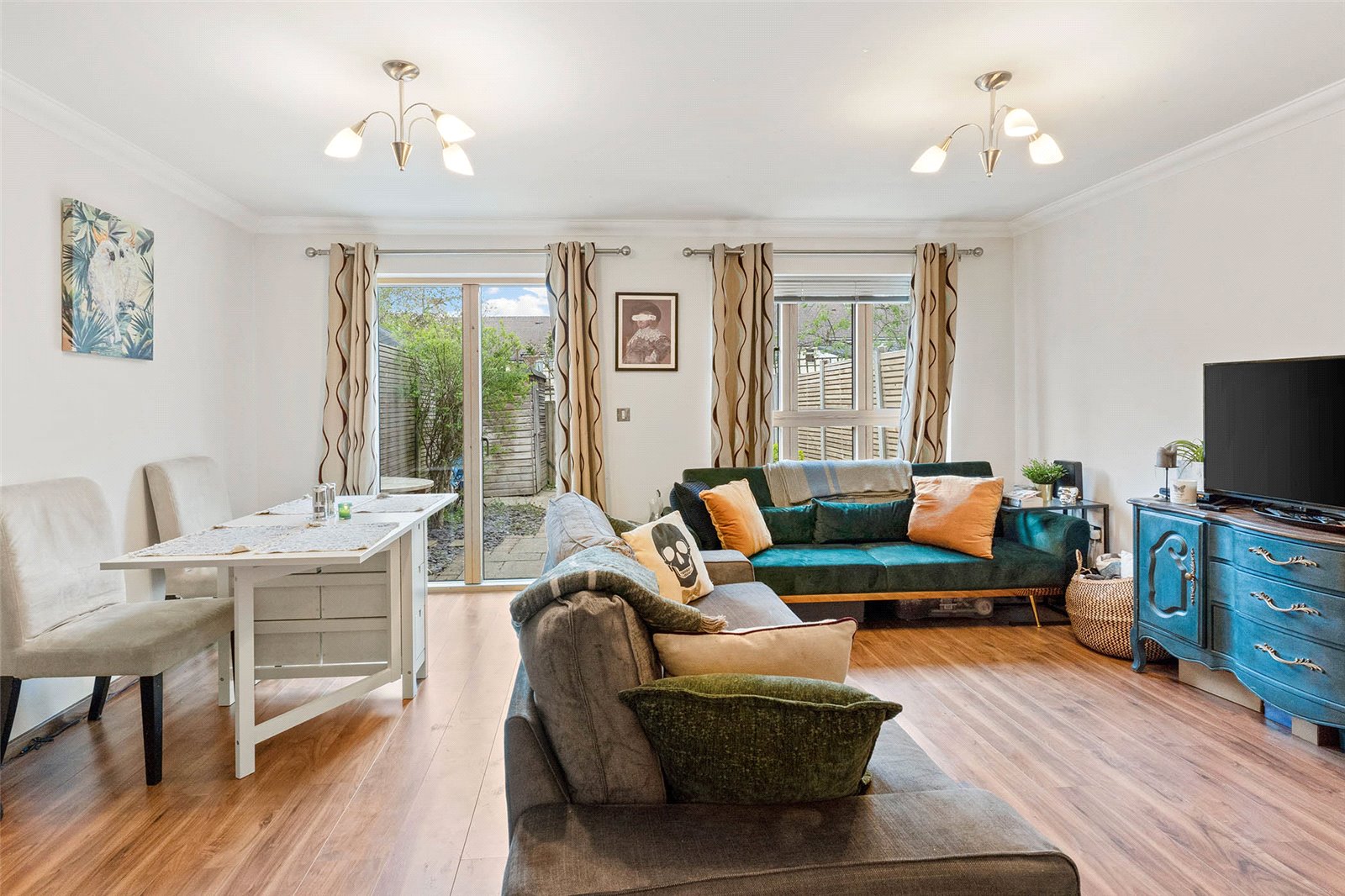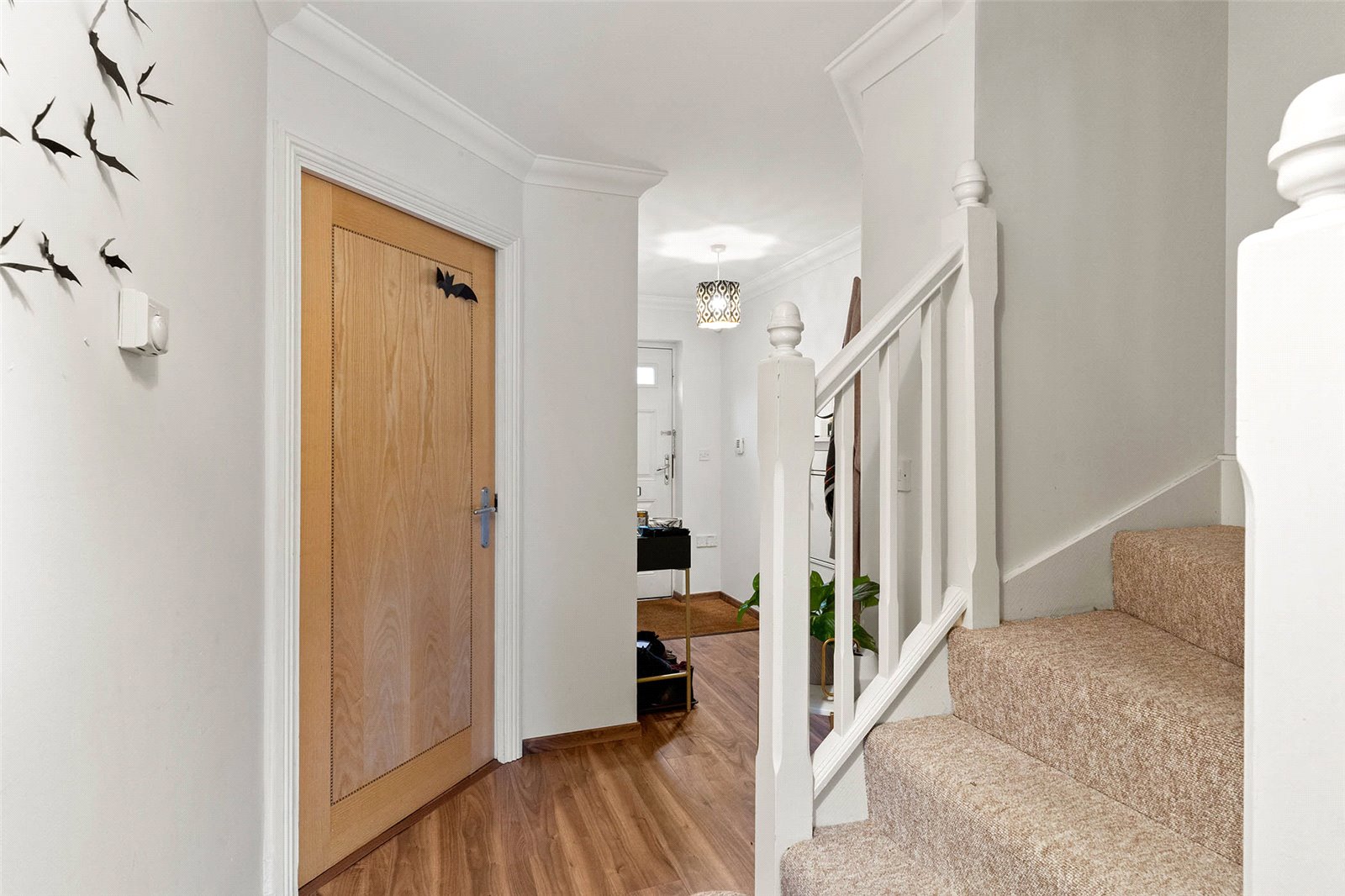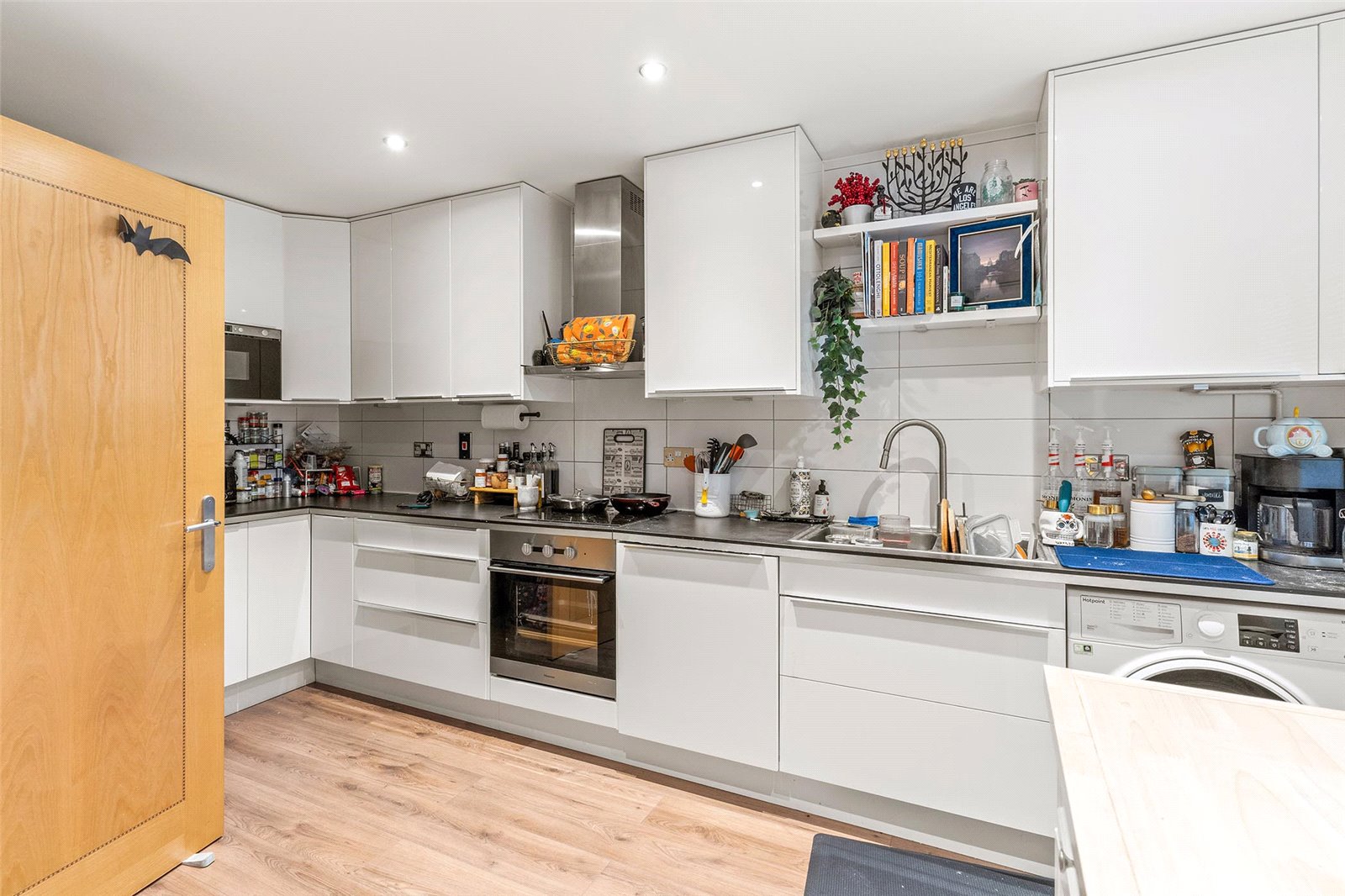 Sold
Riverside, Cambridge Cambridgeshire, CB5 8HG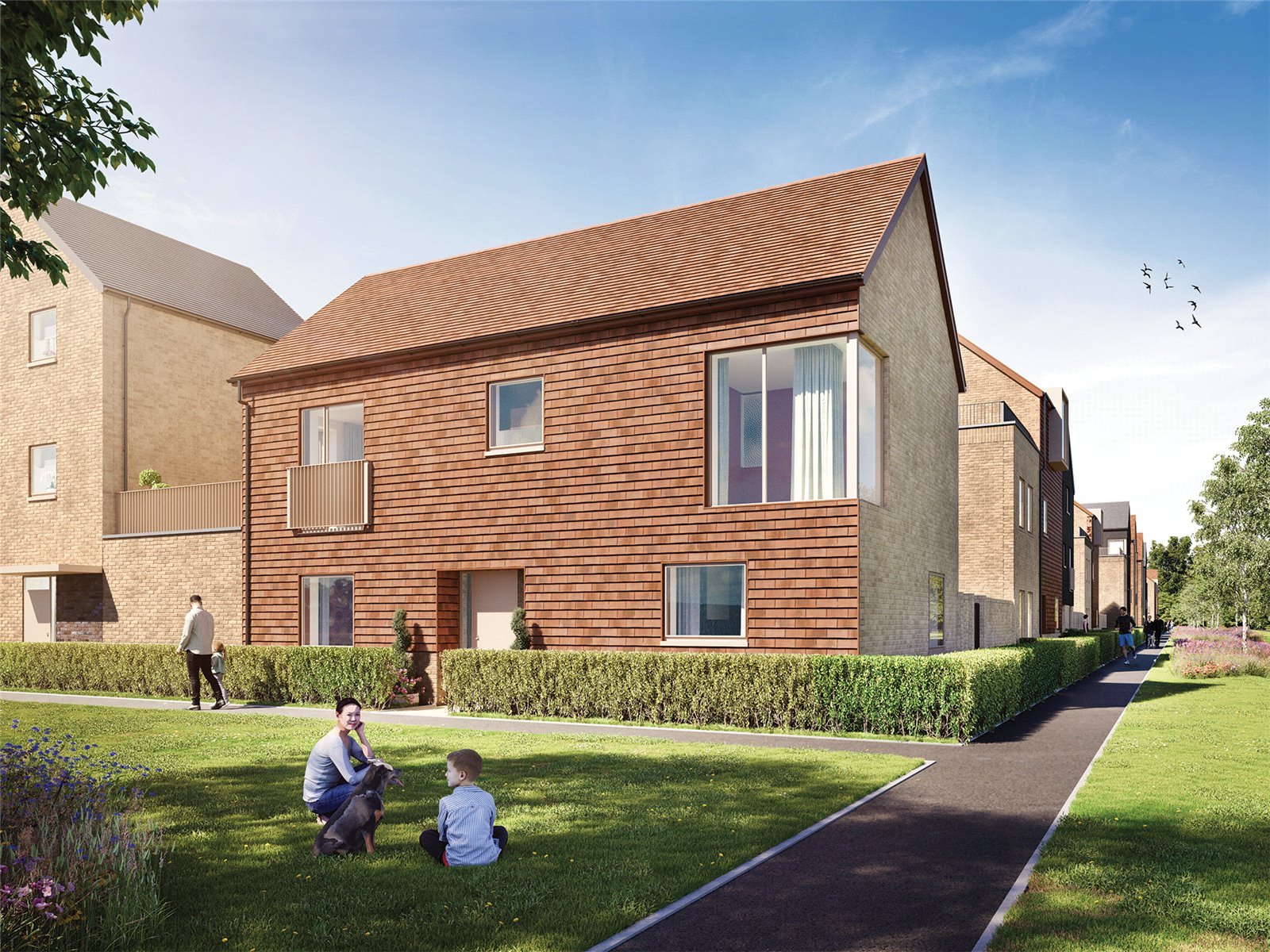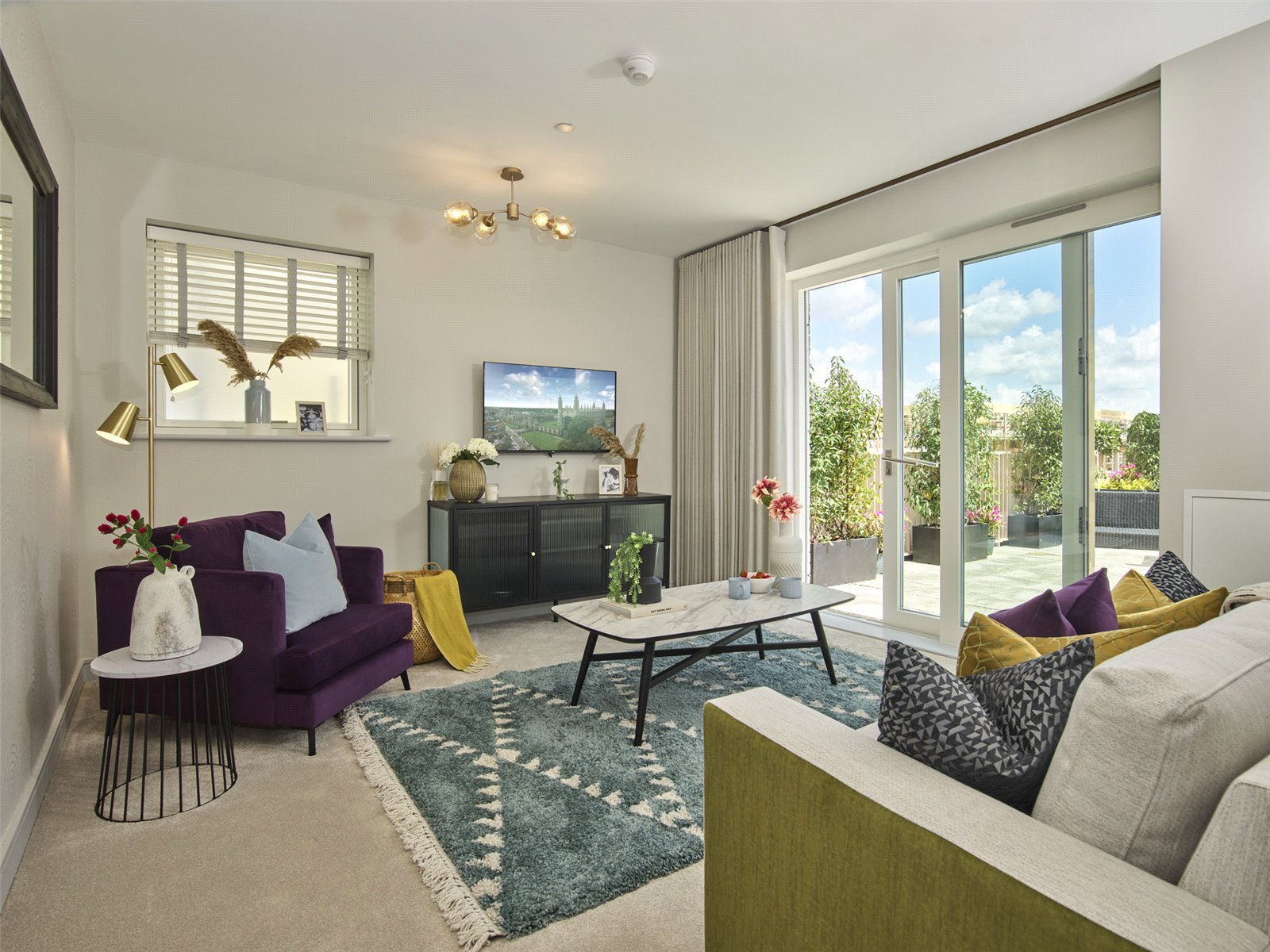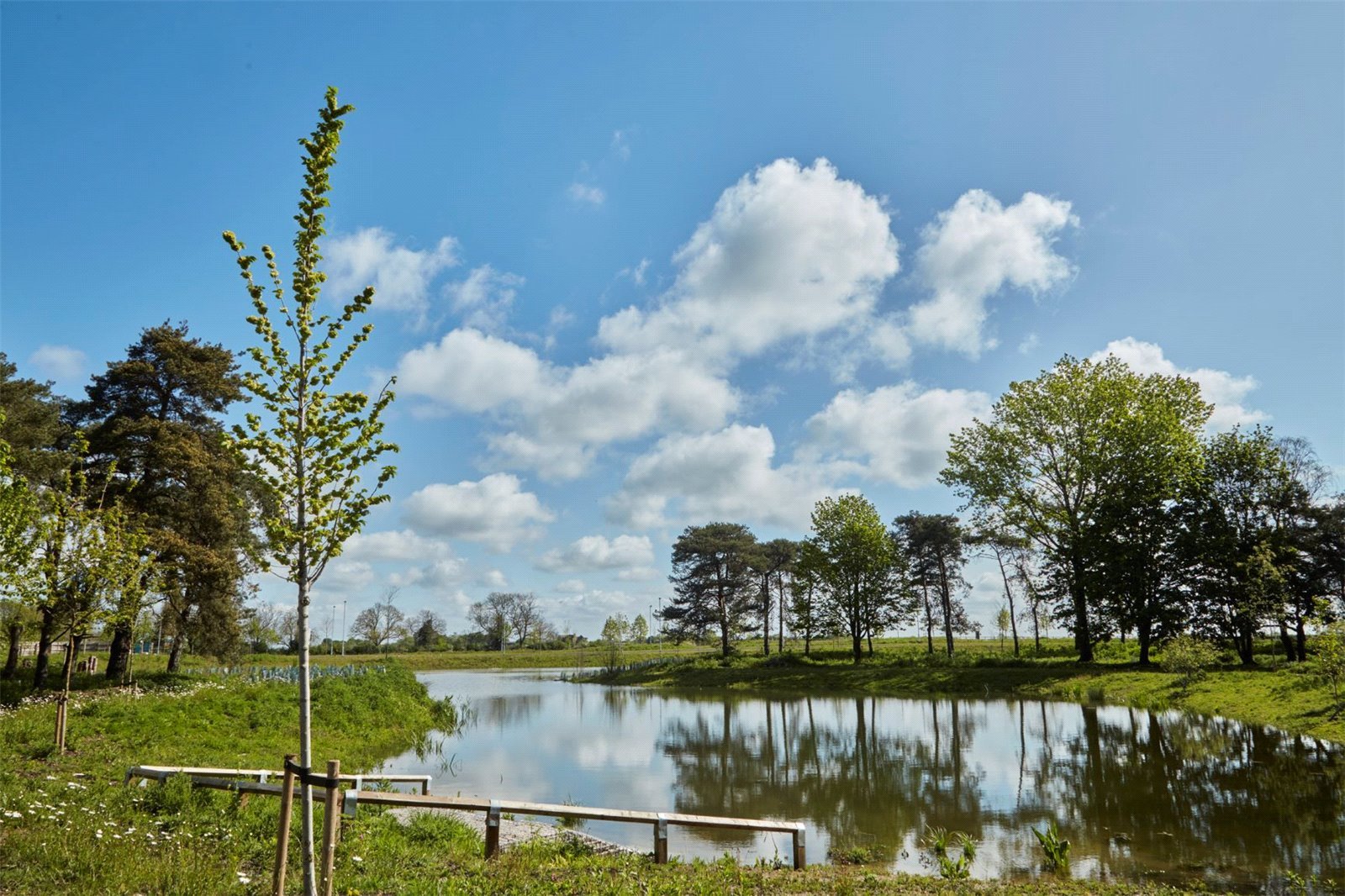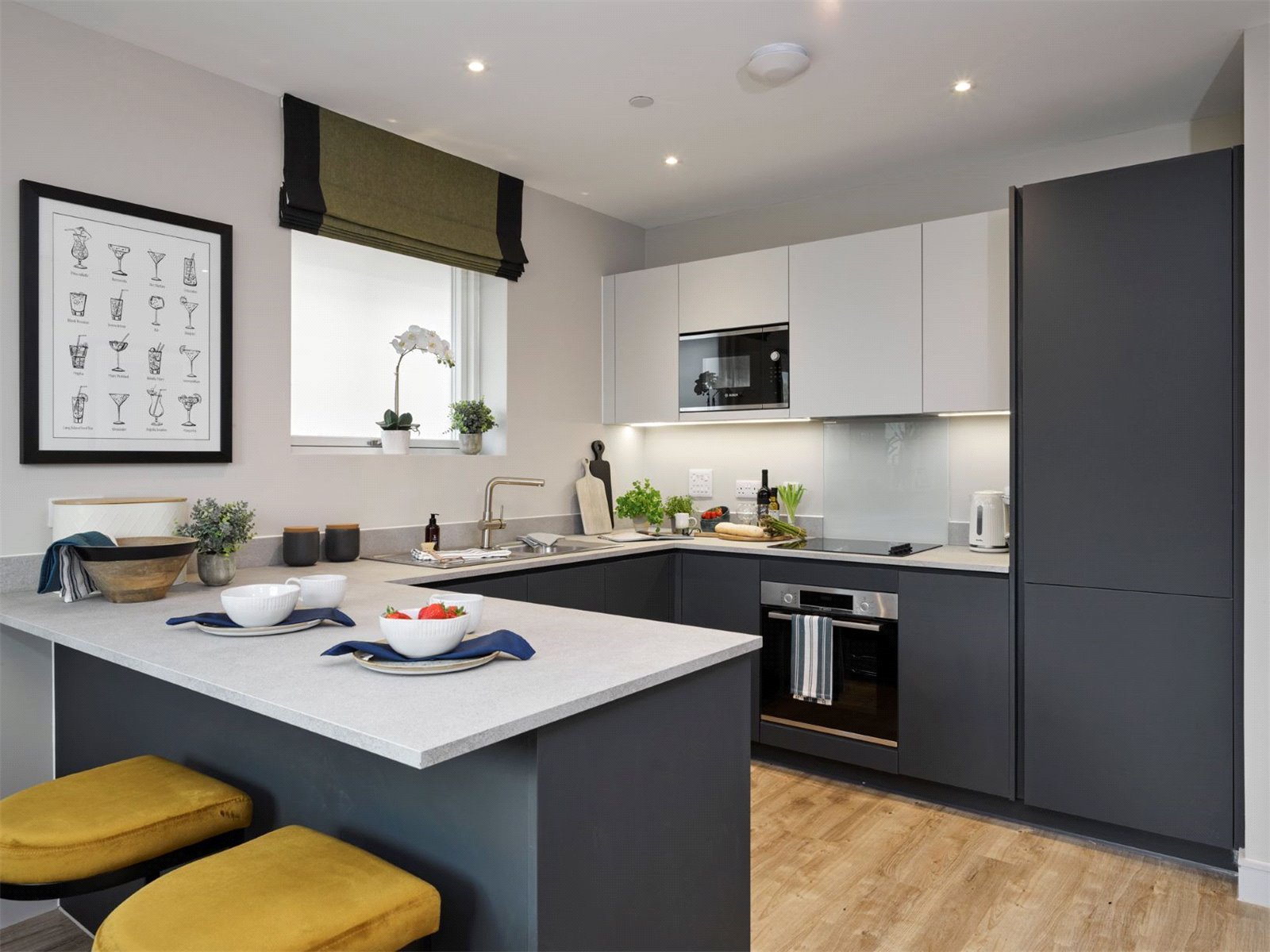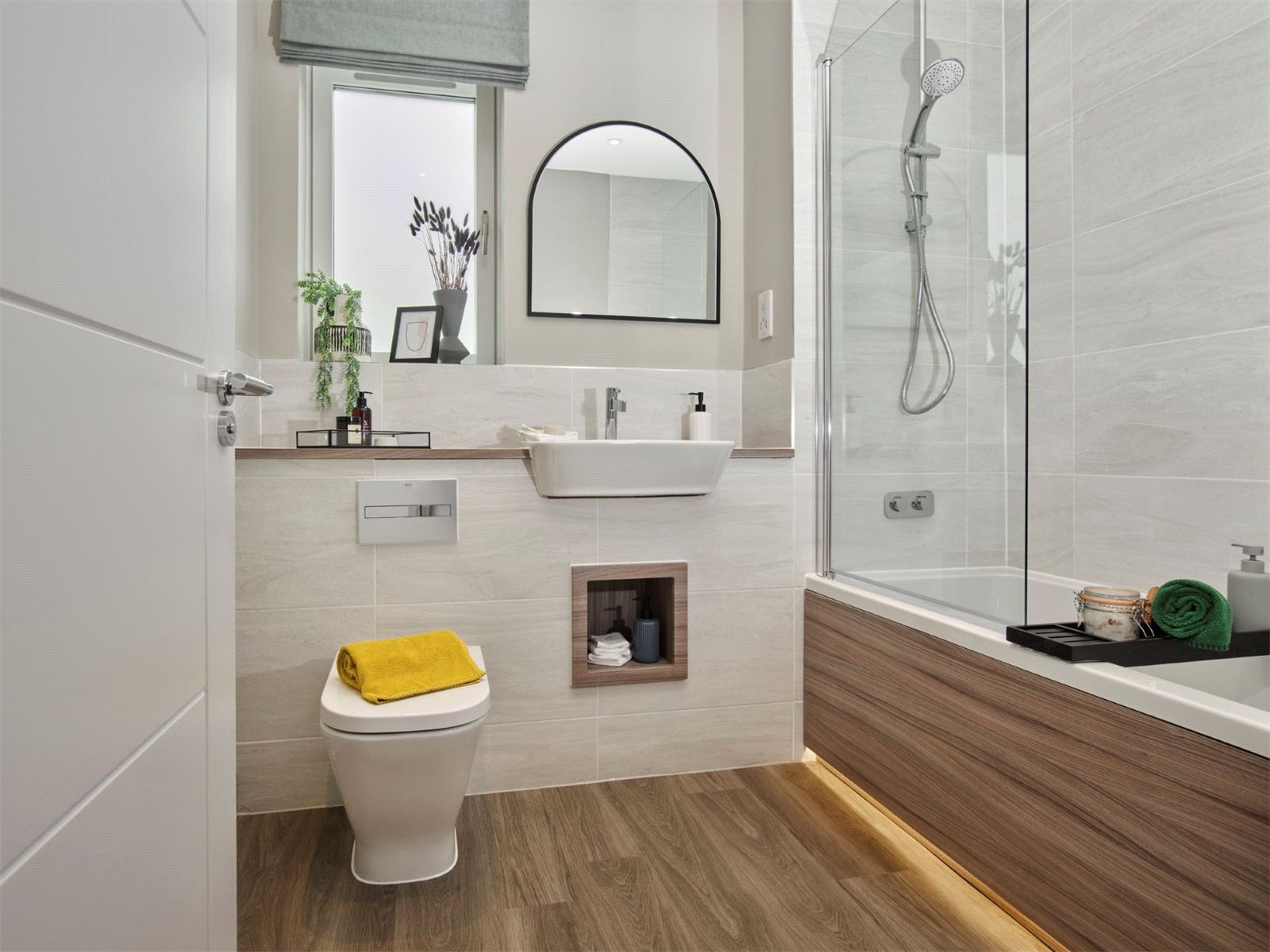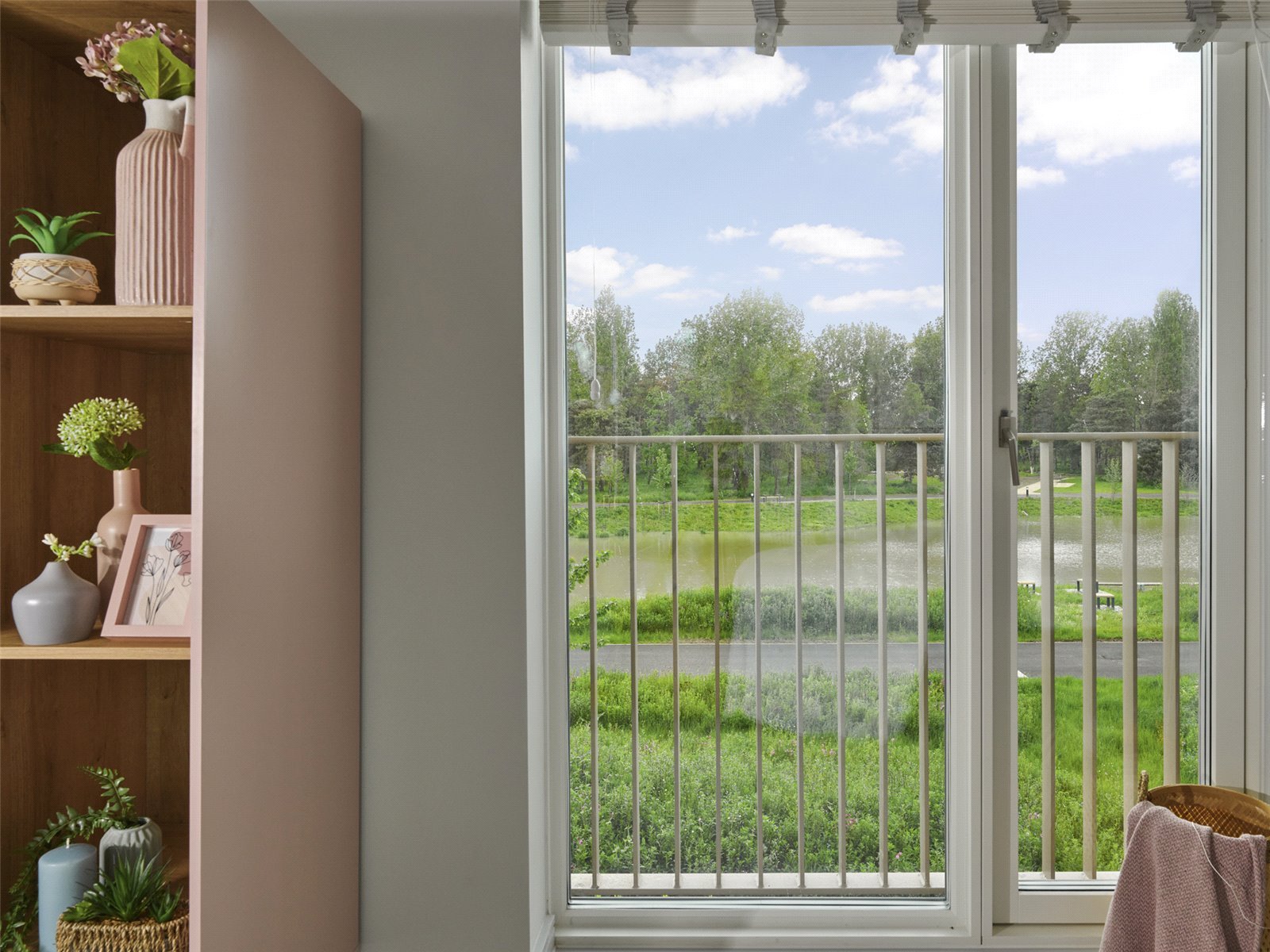 Sold STC
Stonebond At Waterbeach, Waterbeach Cambridge, CB25 9PG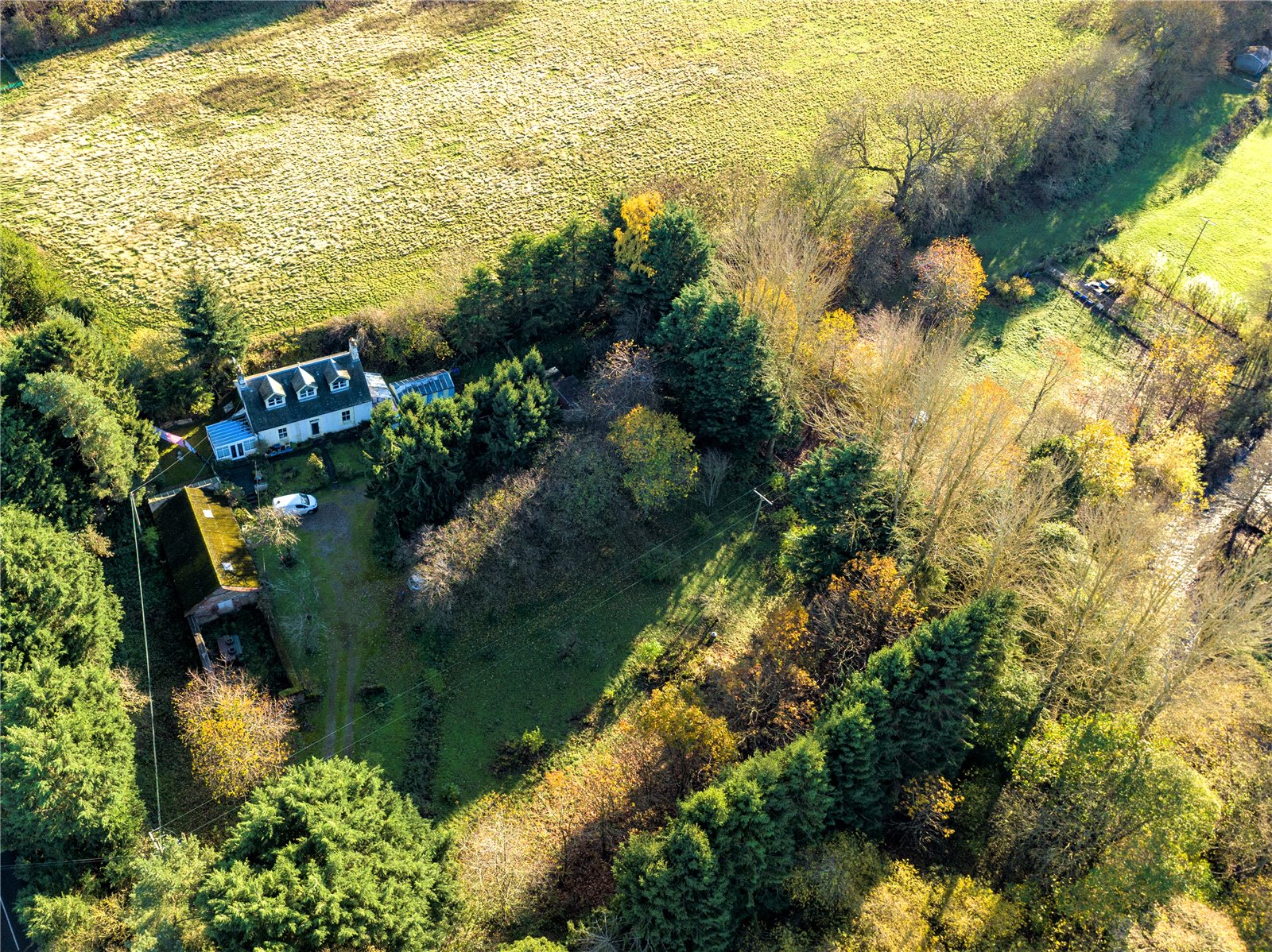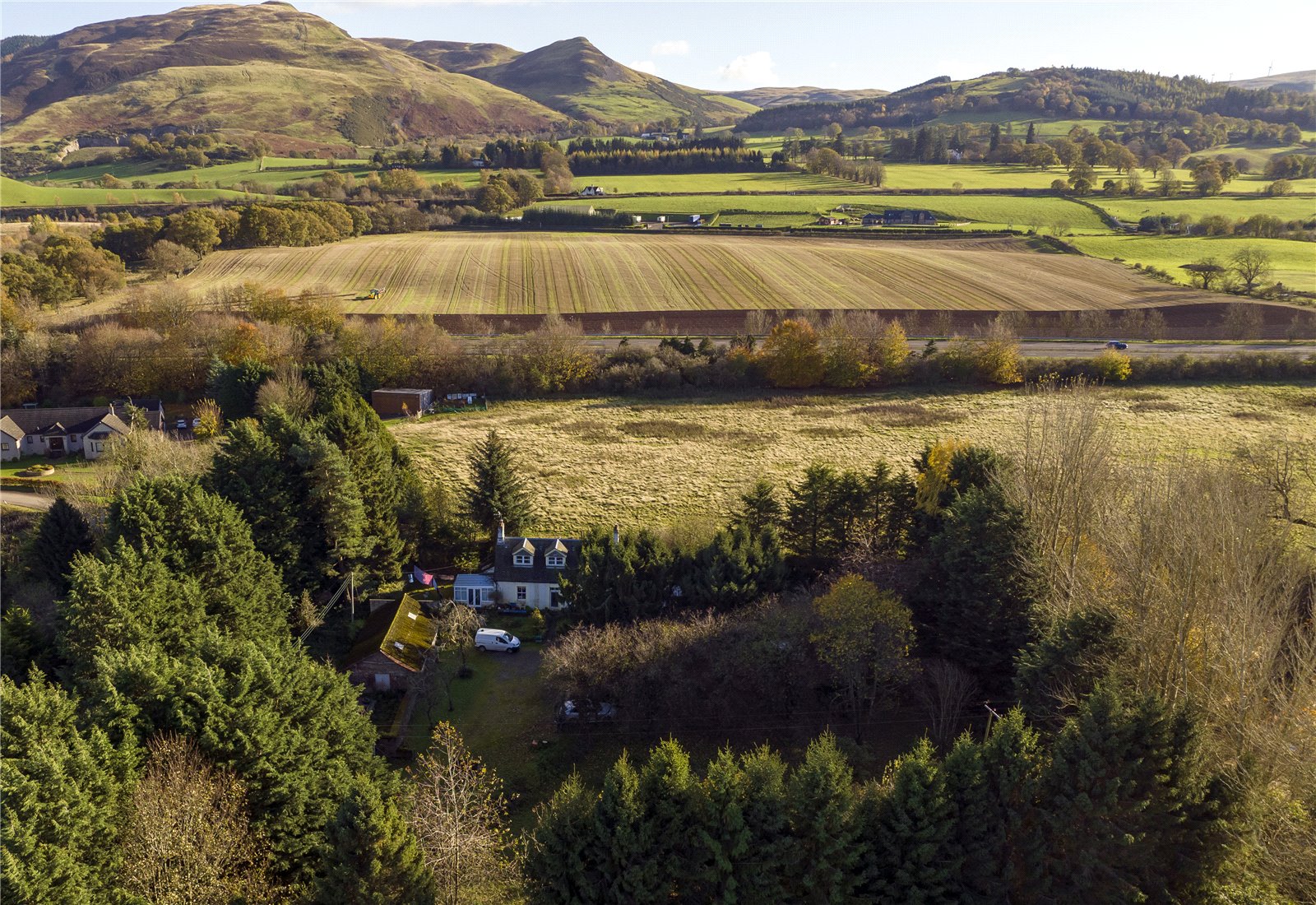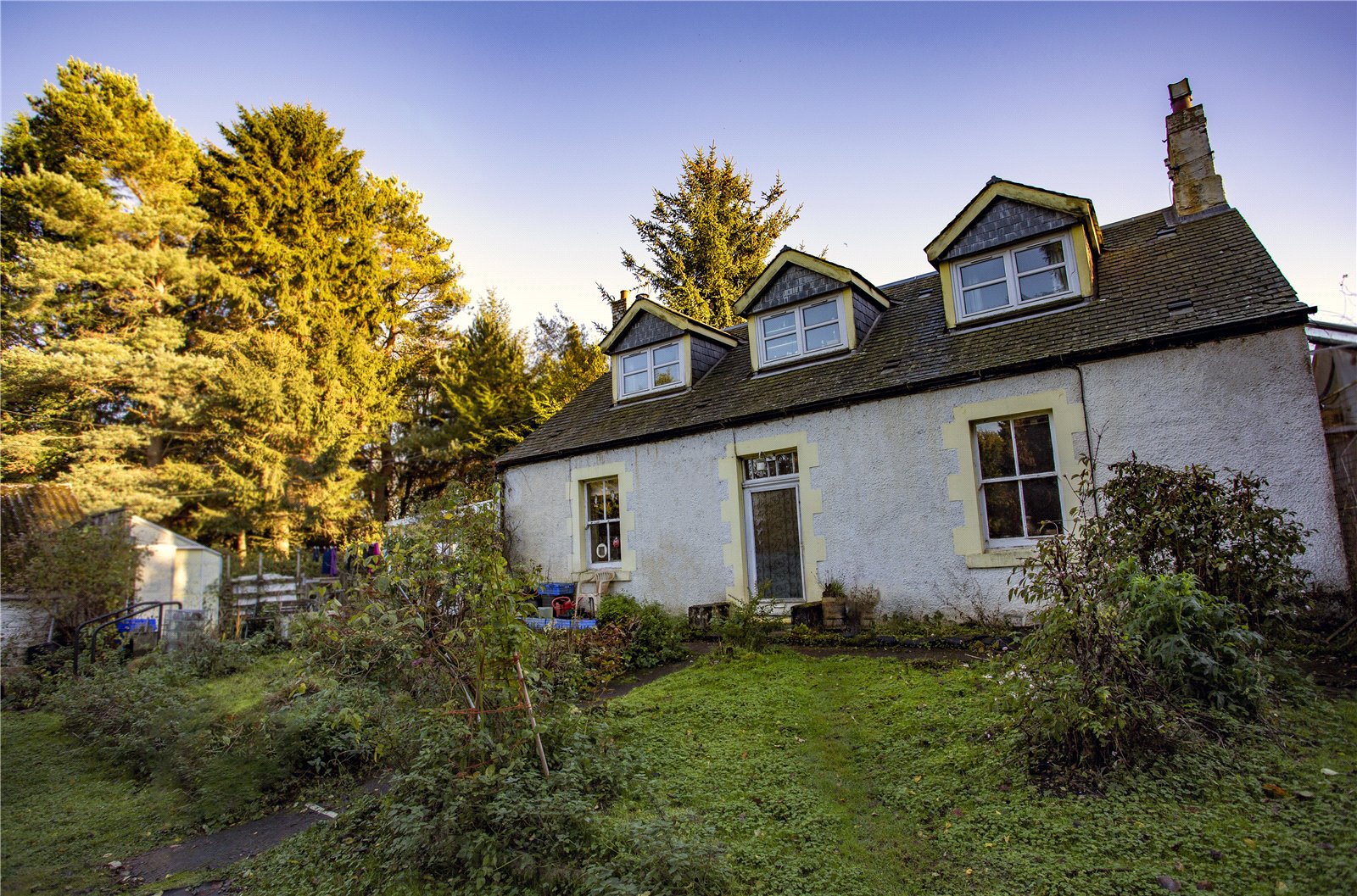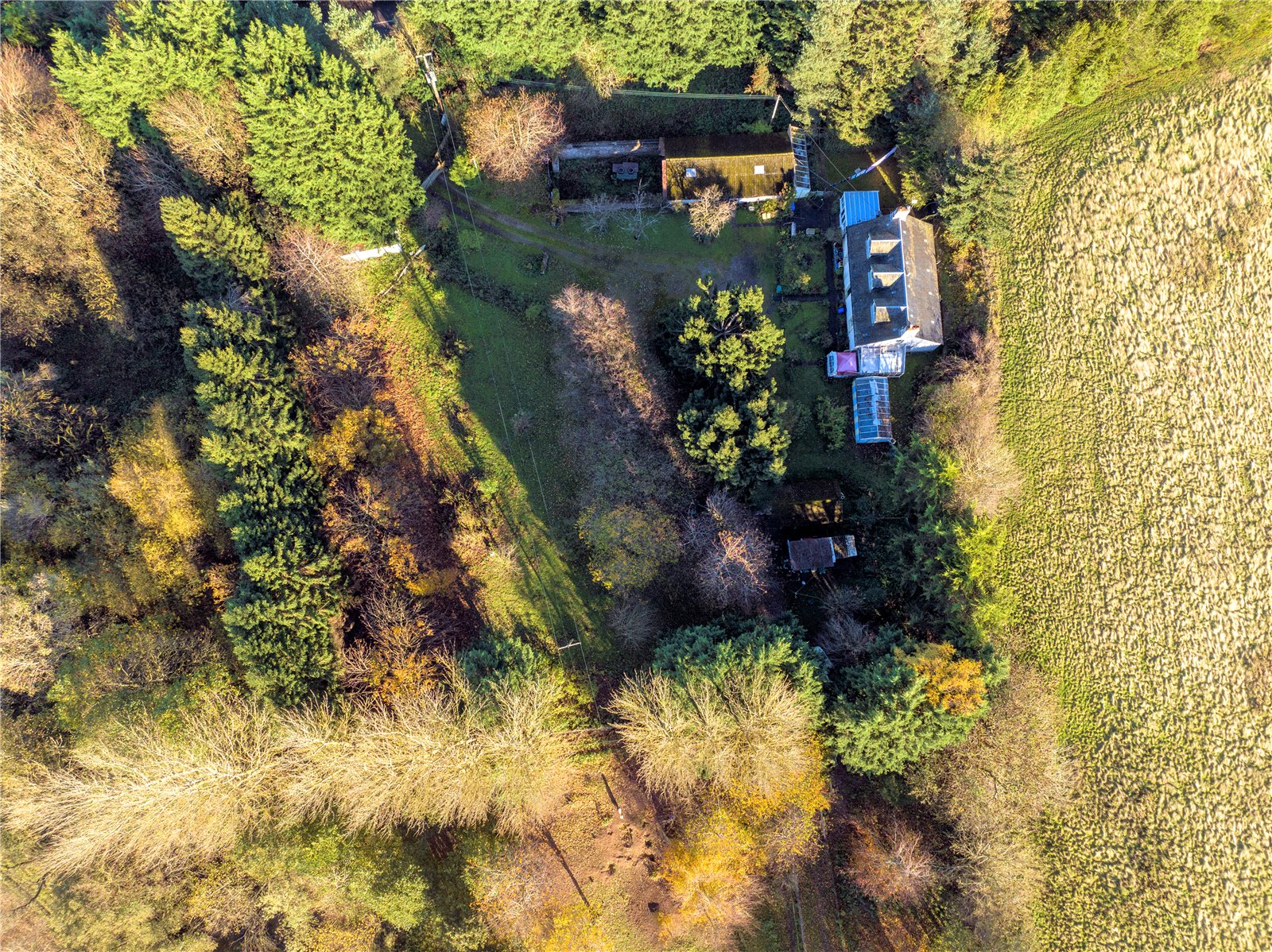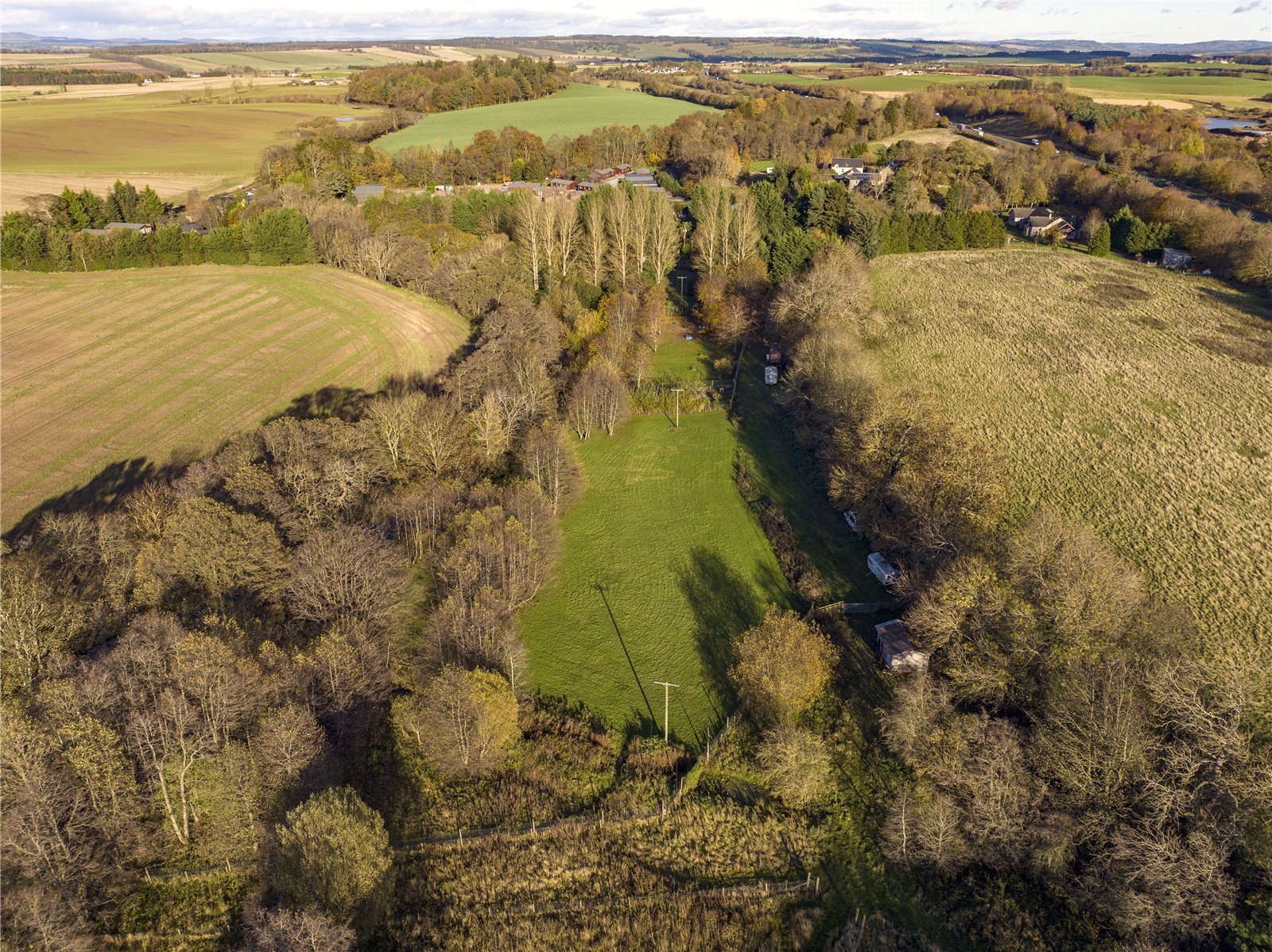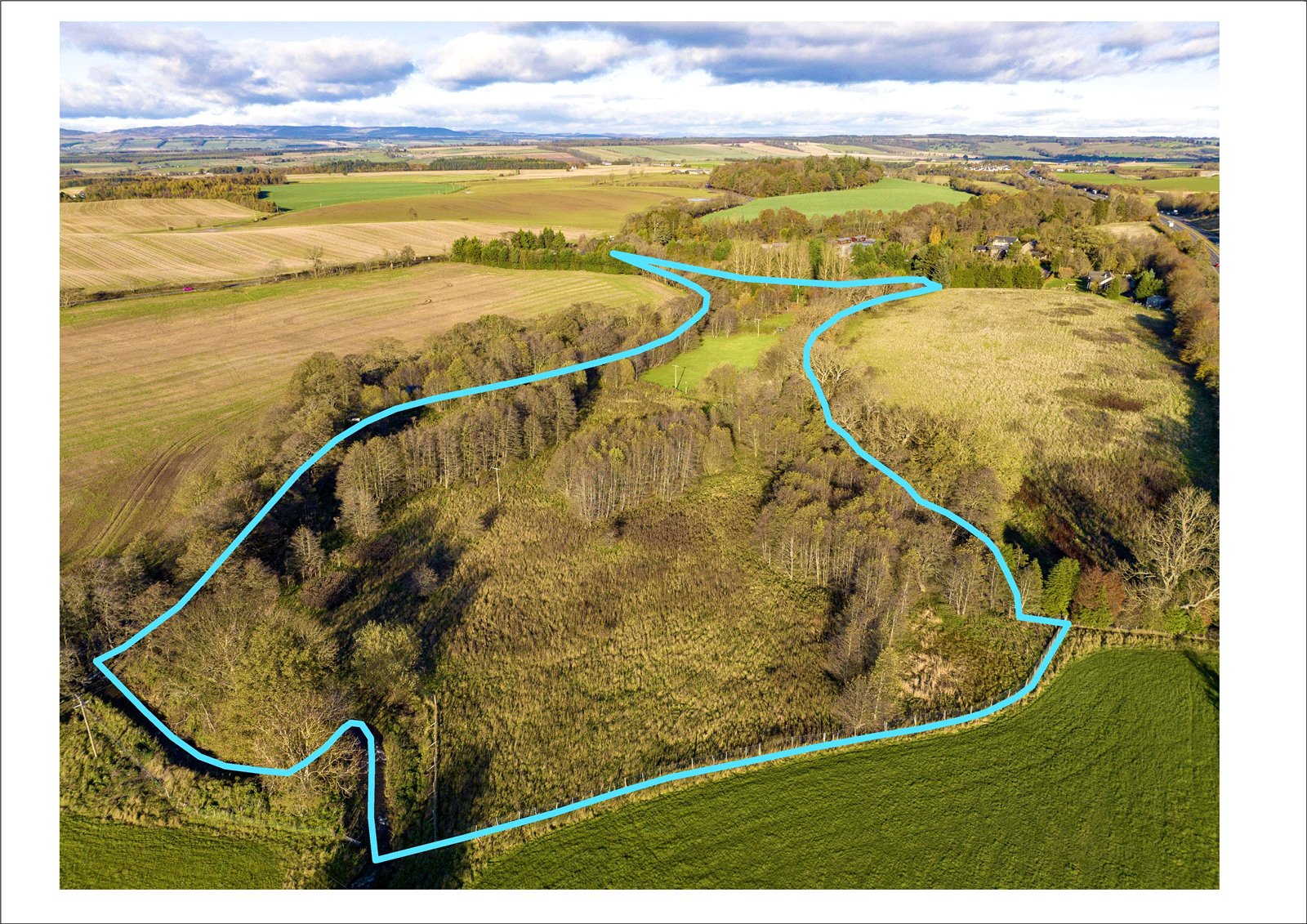 Under offer
Dunning Road, Auchterarder PH3 1DU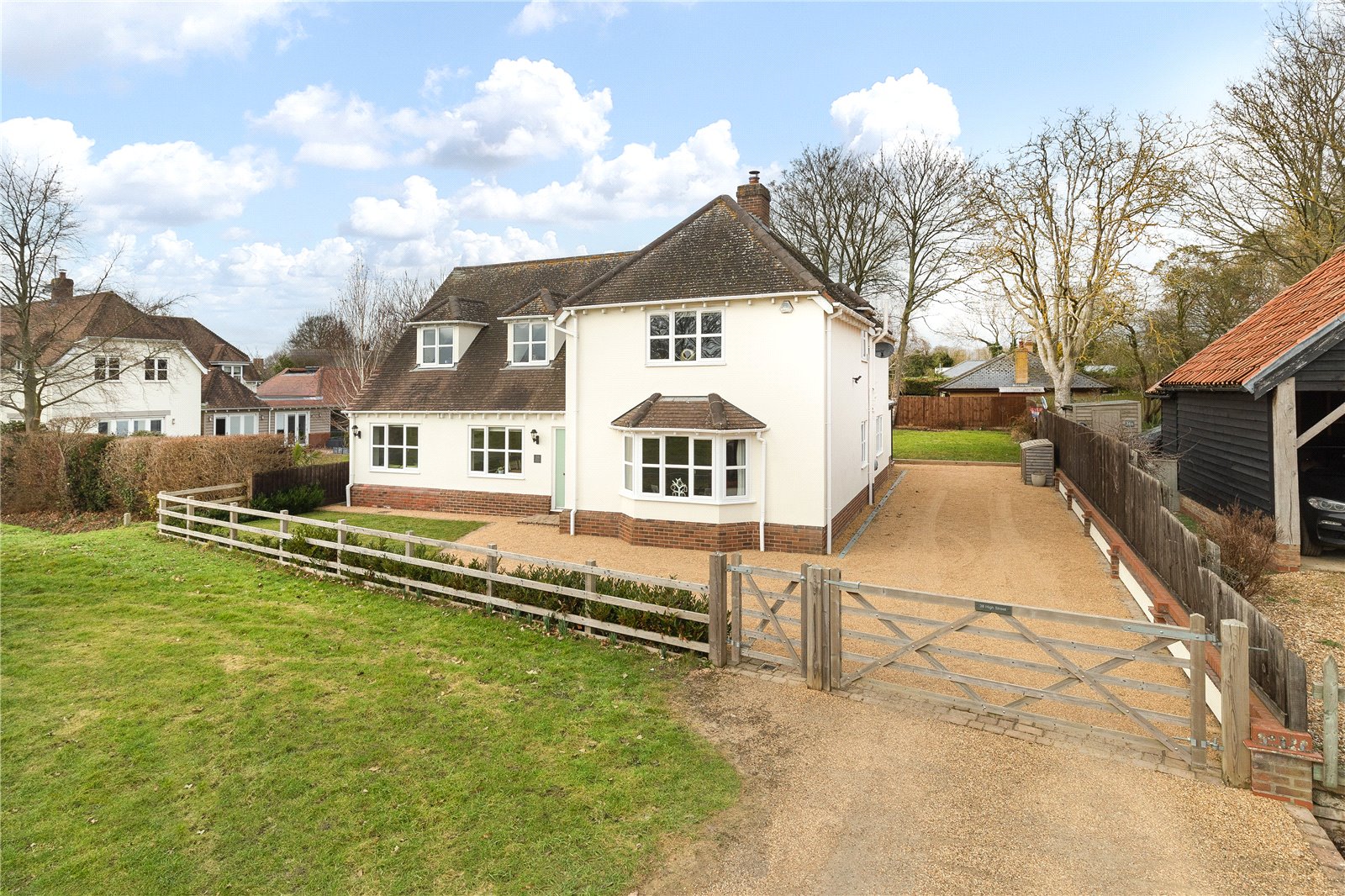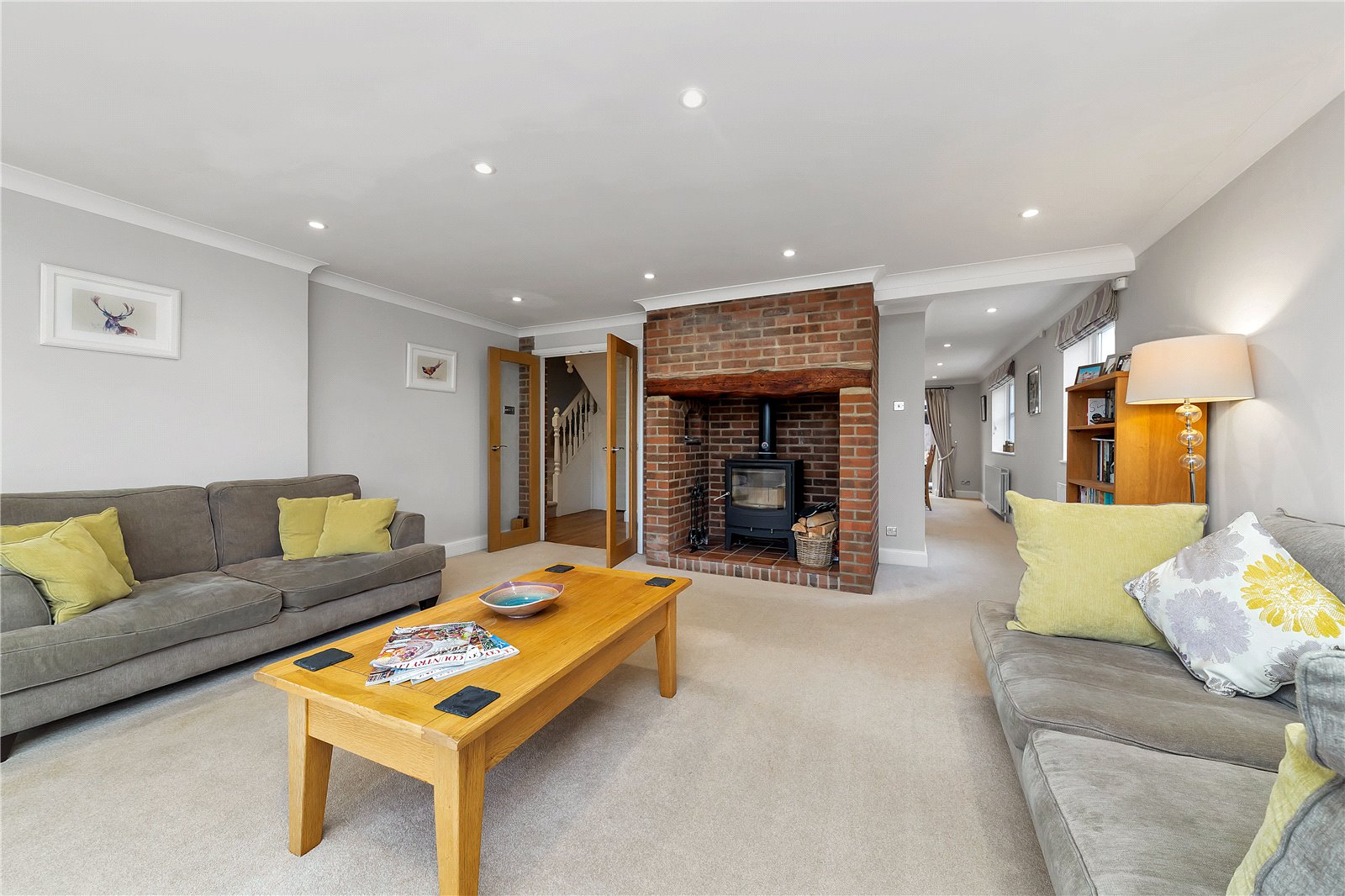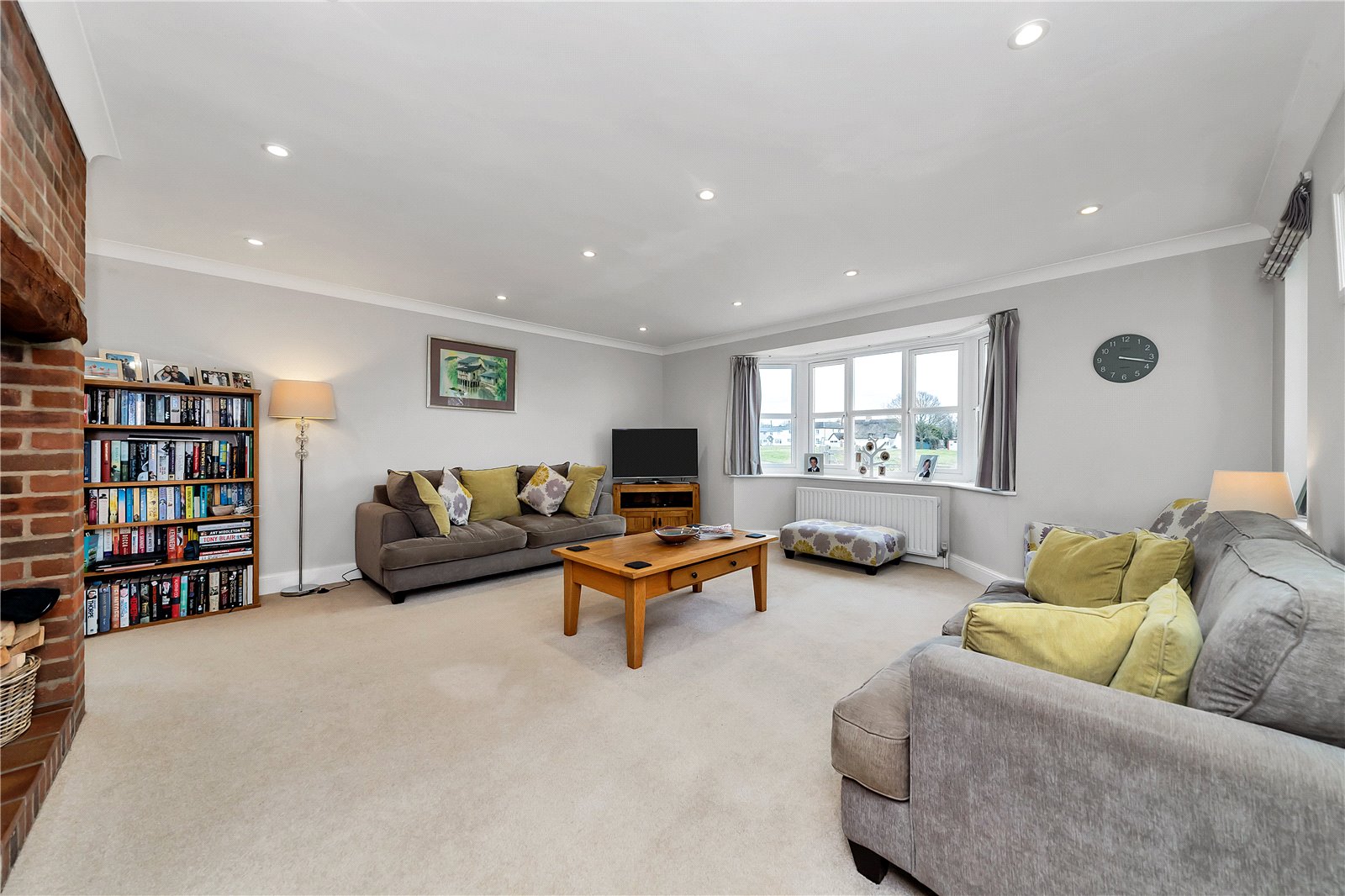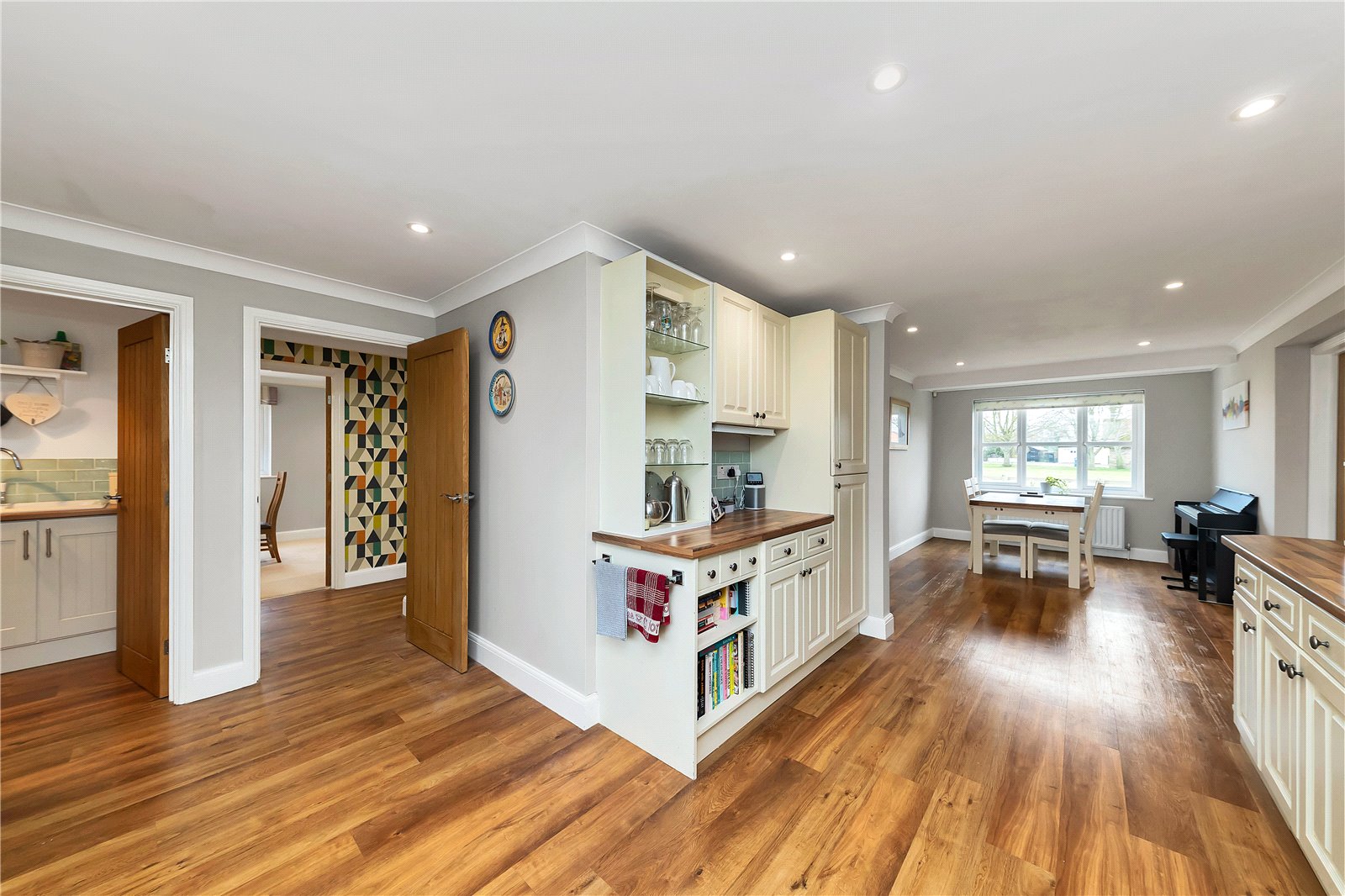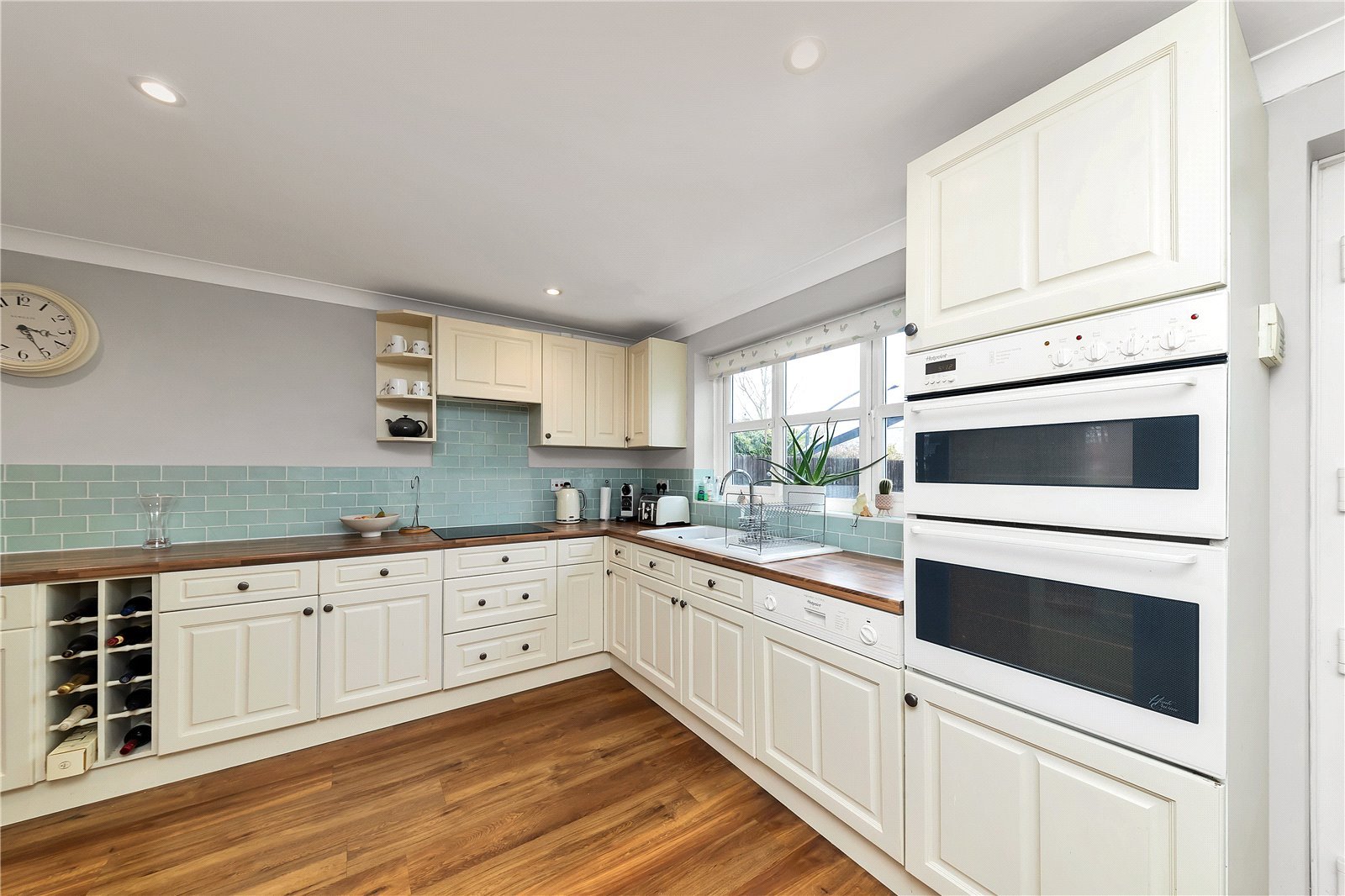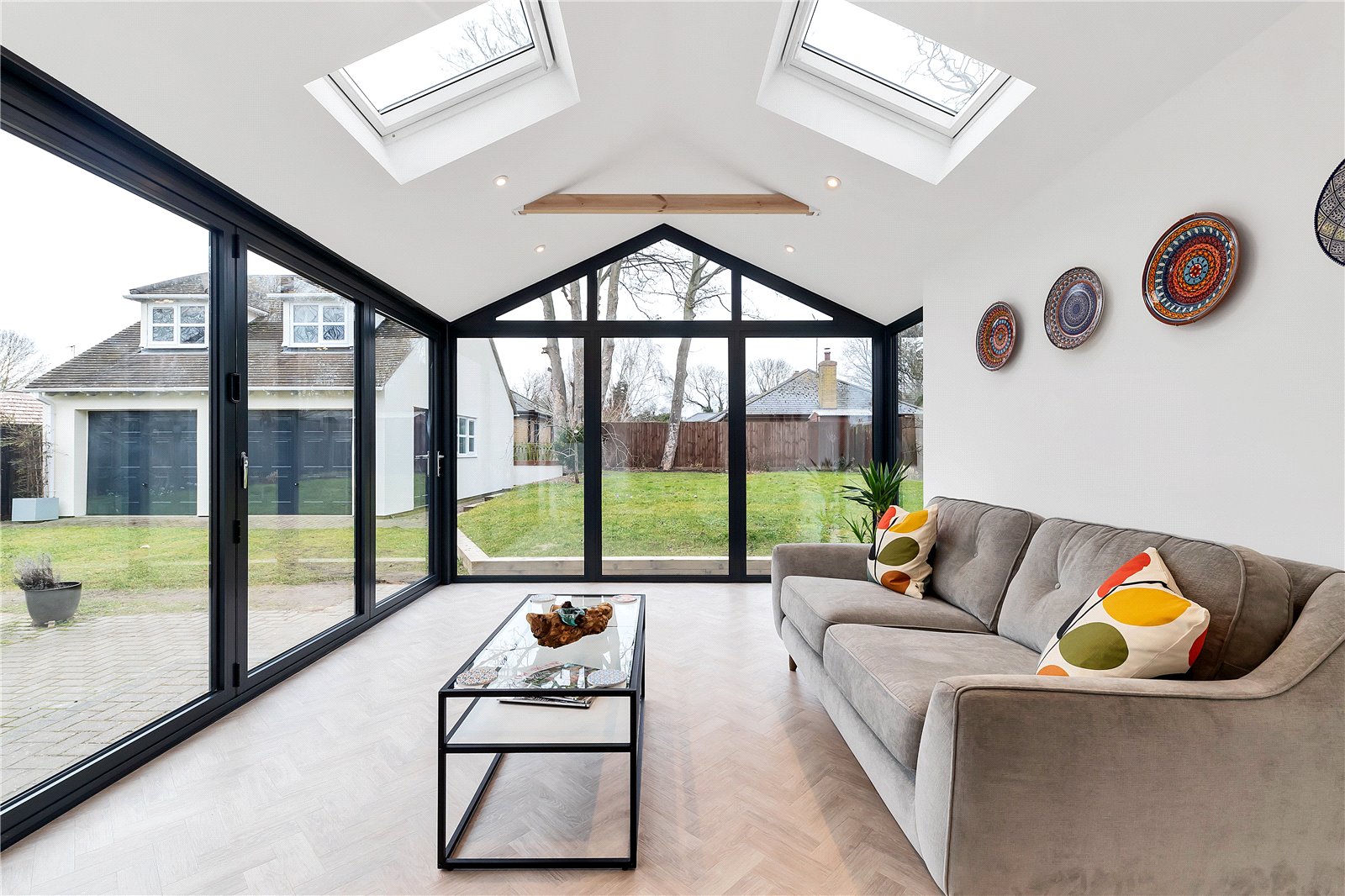 Sold
High Street, Barrington Cambridge, Cambridgeshire, CB22 7QX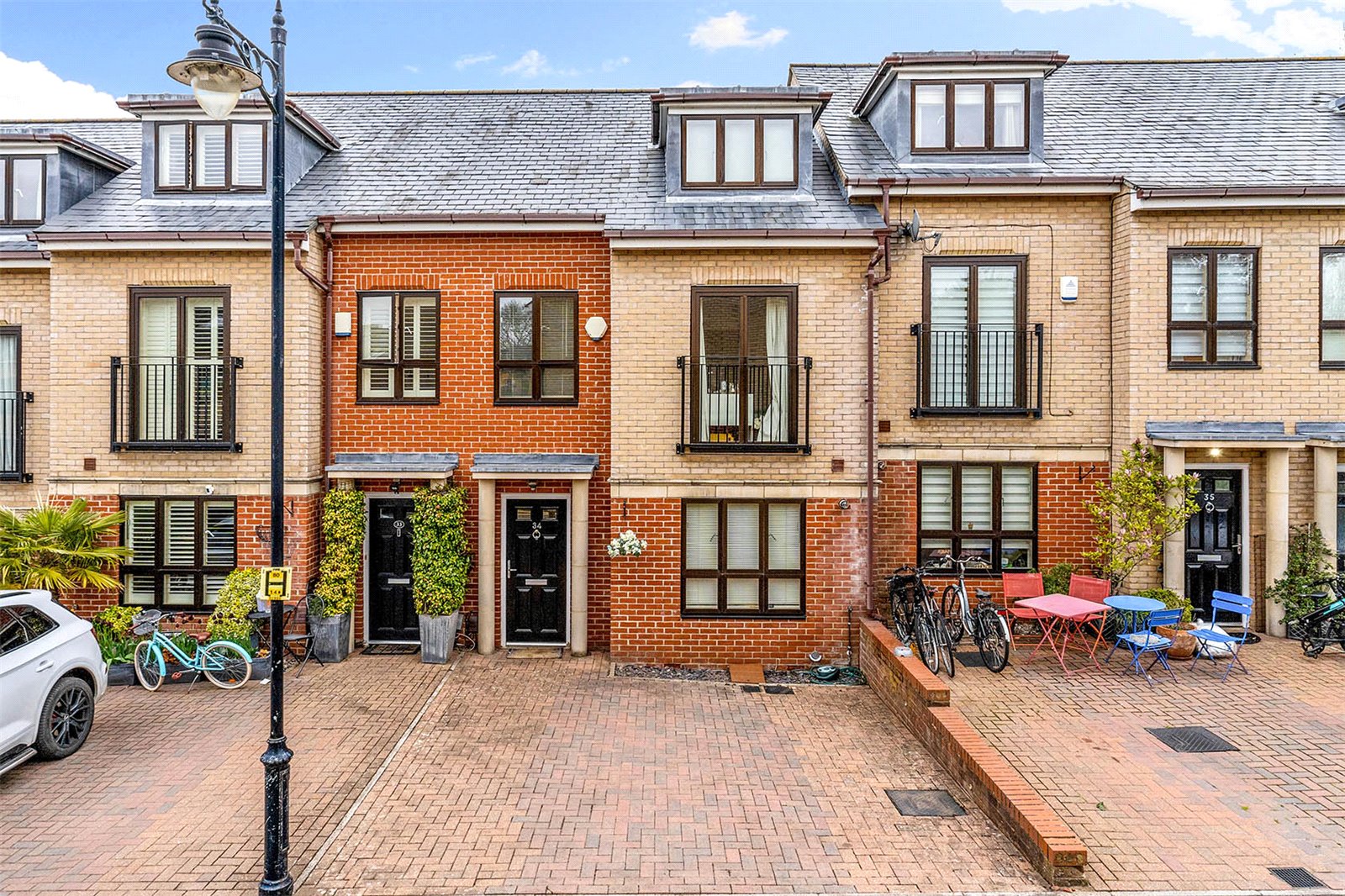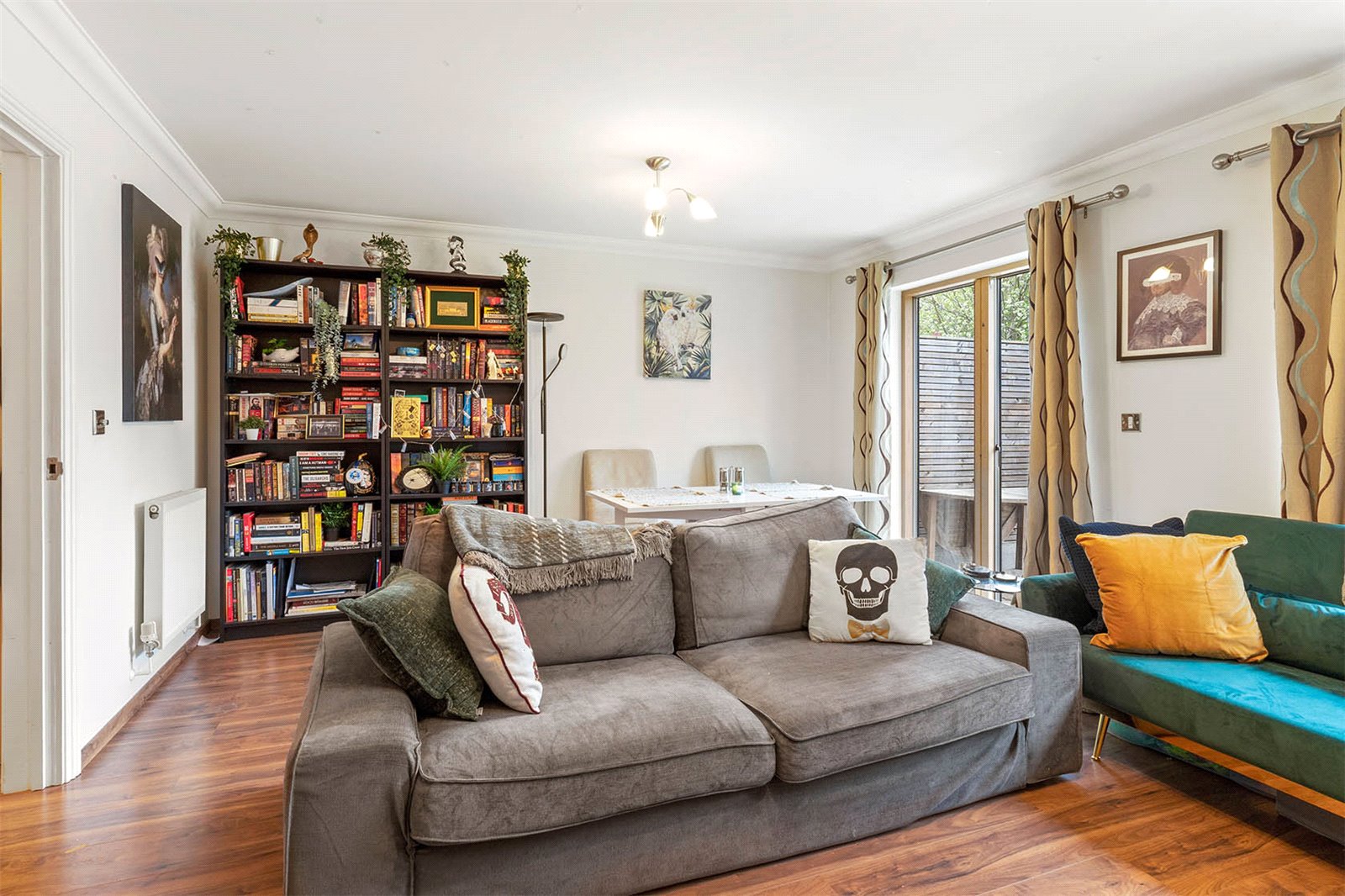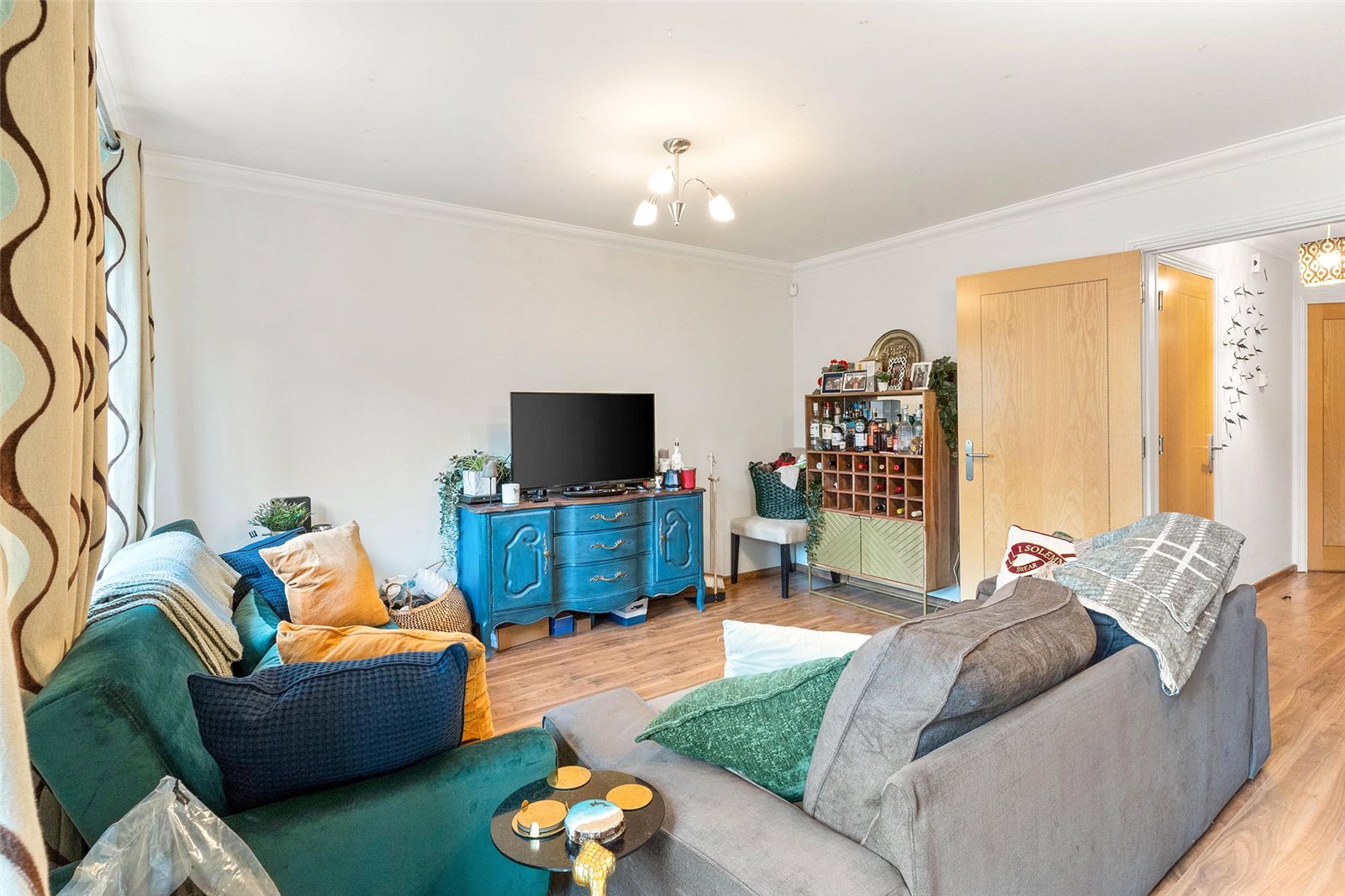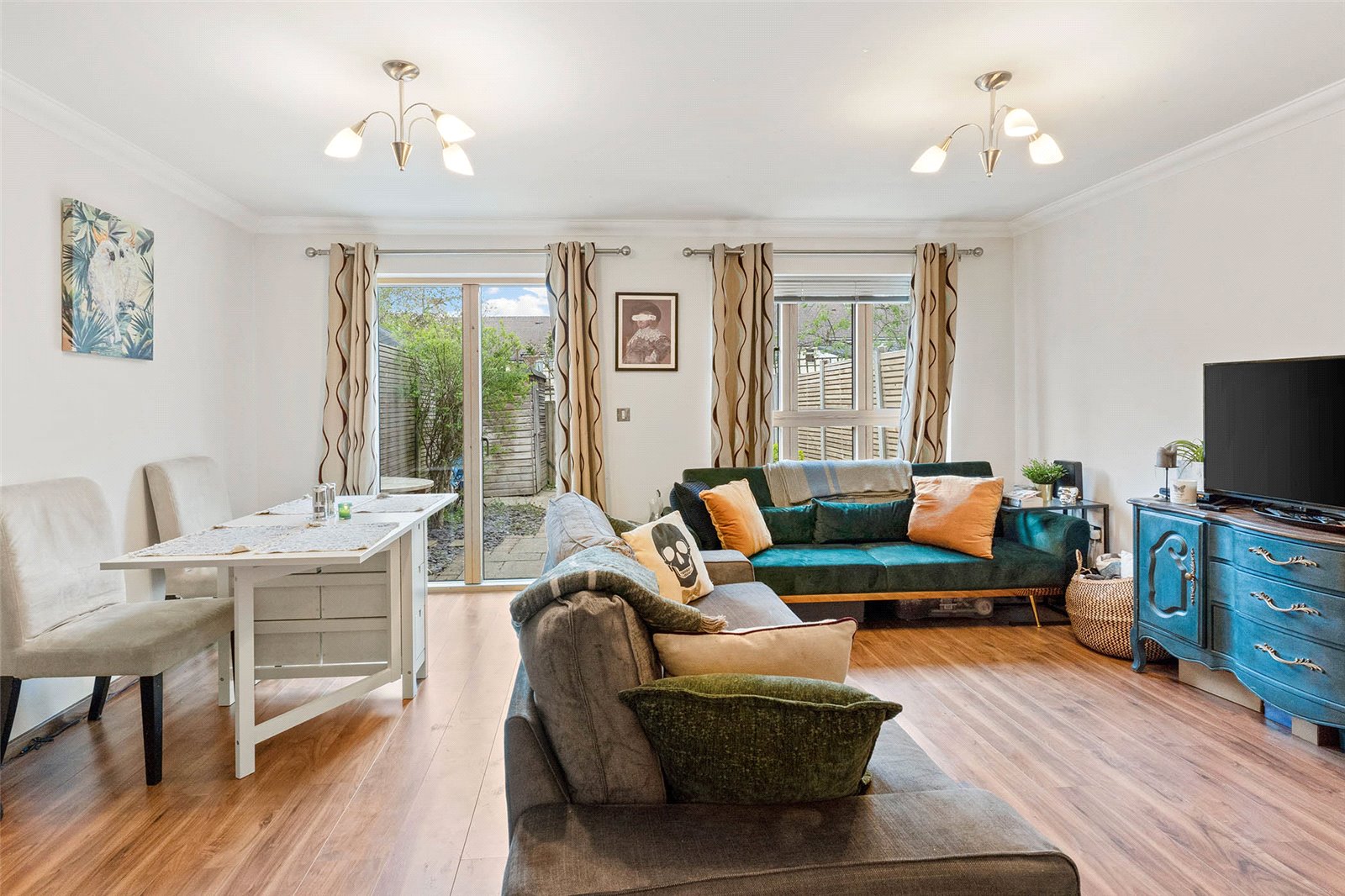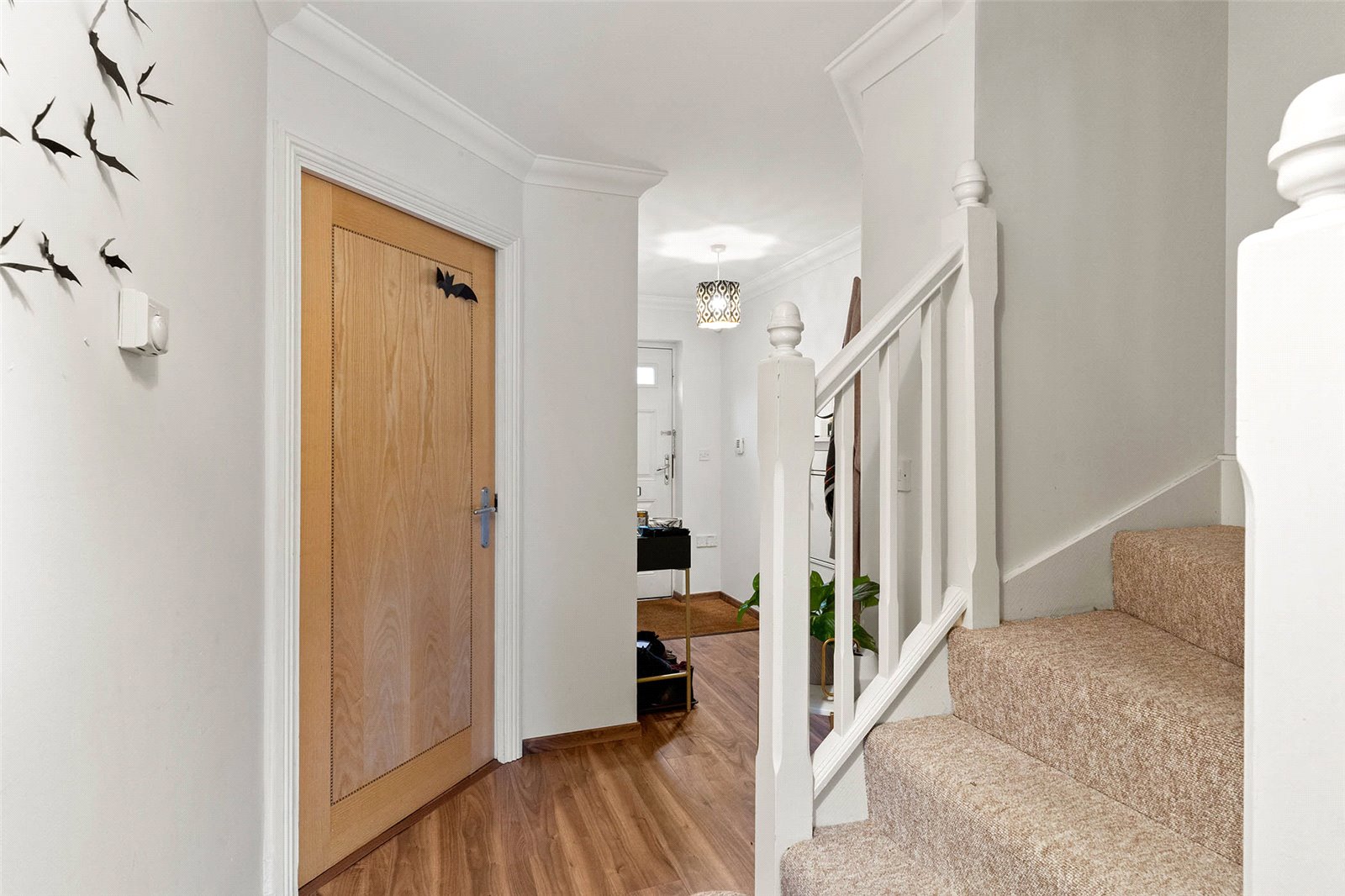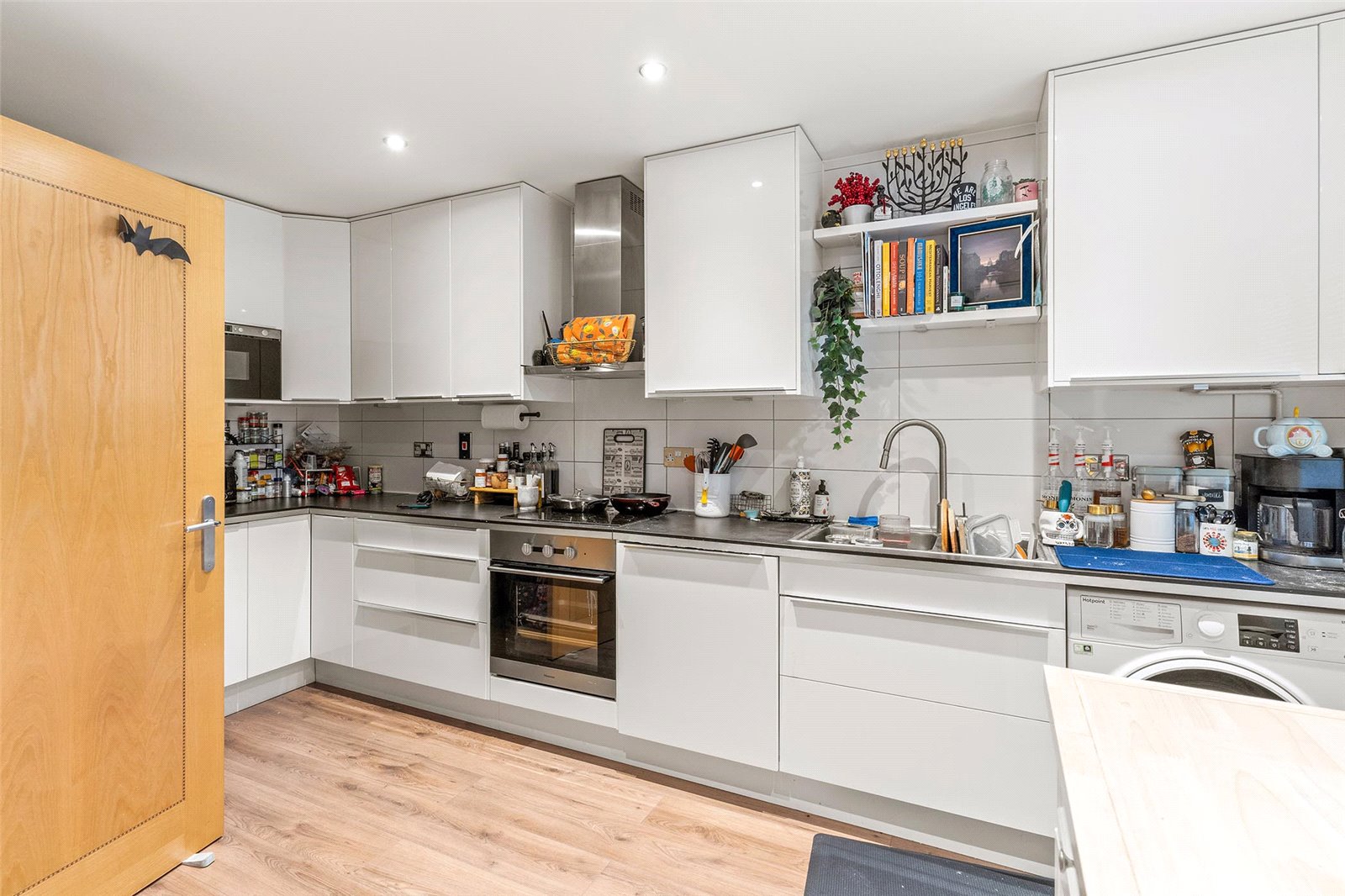 Sold
Riverside, Cambridge Cambridgeshire, CB5 8HG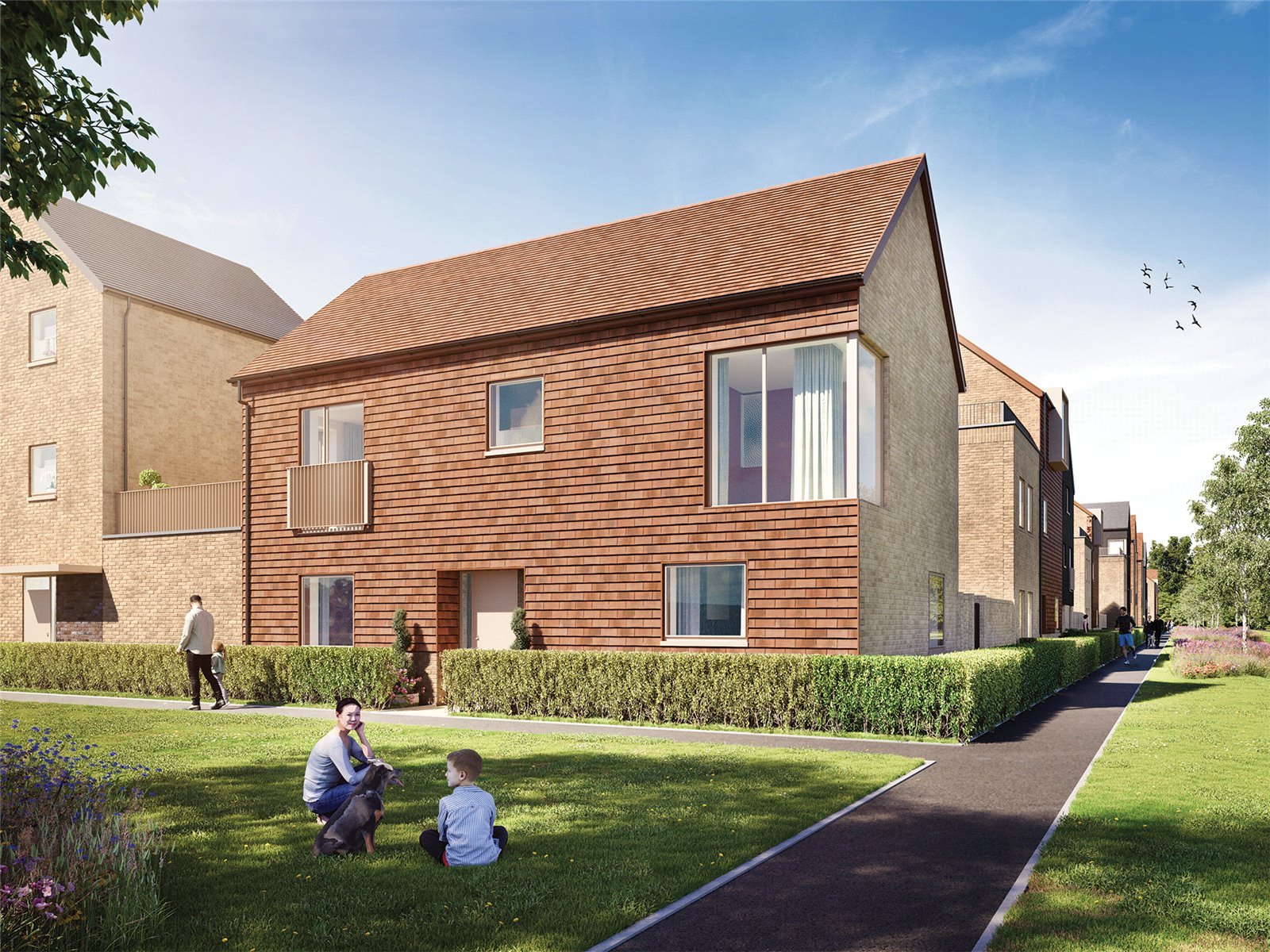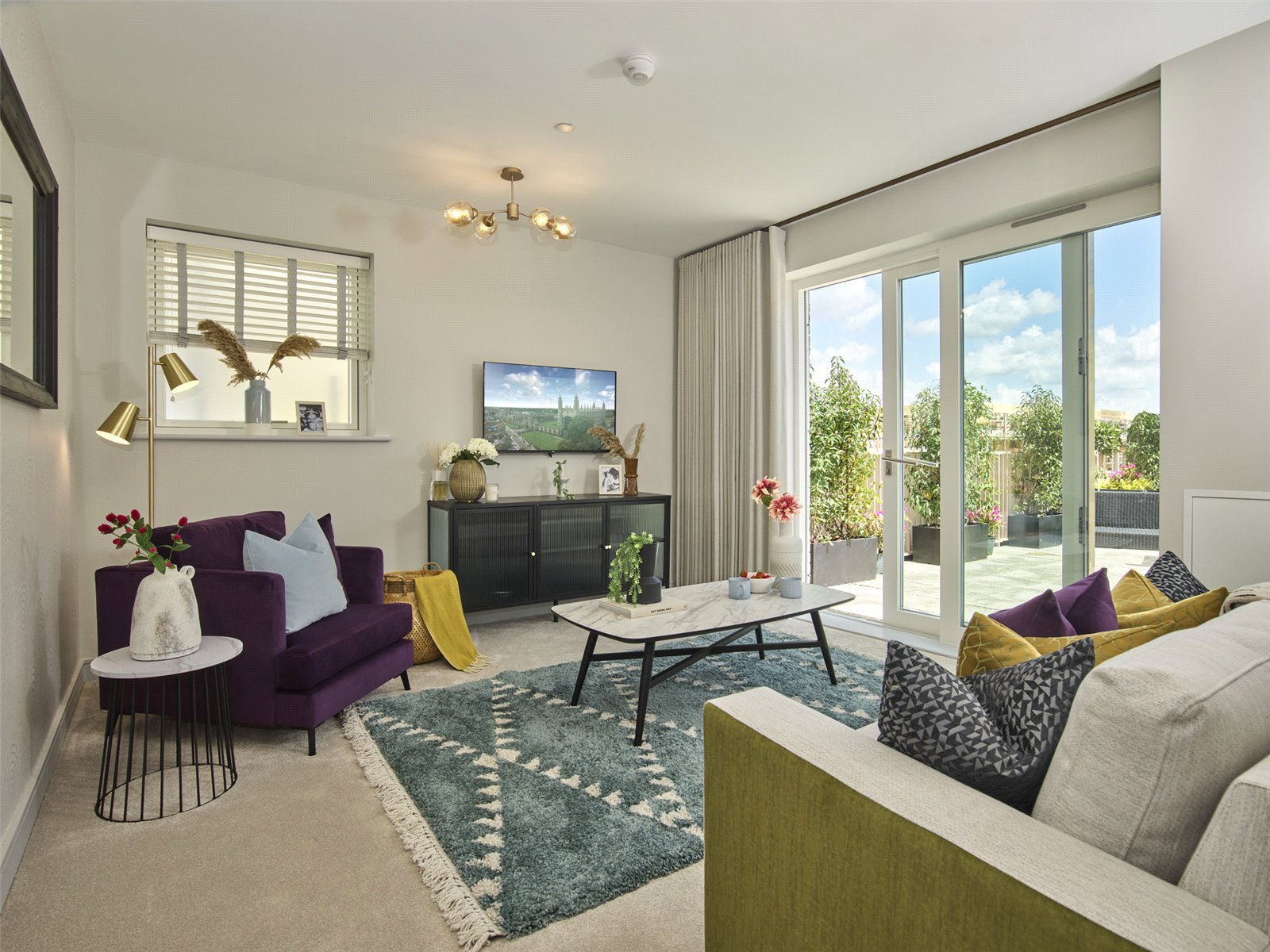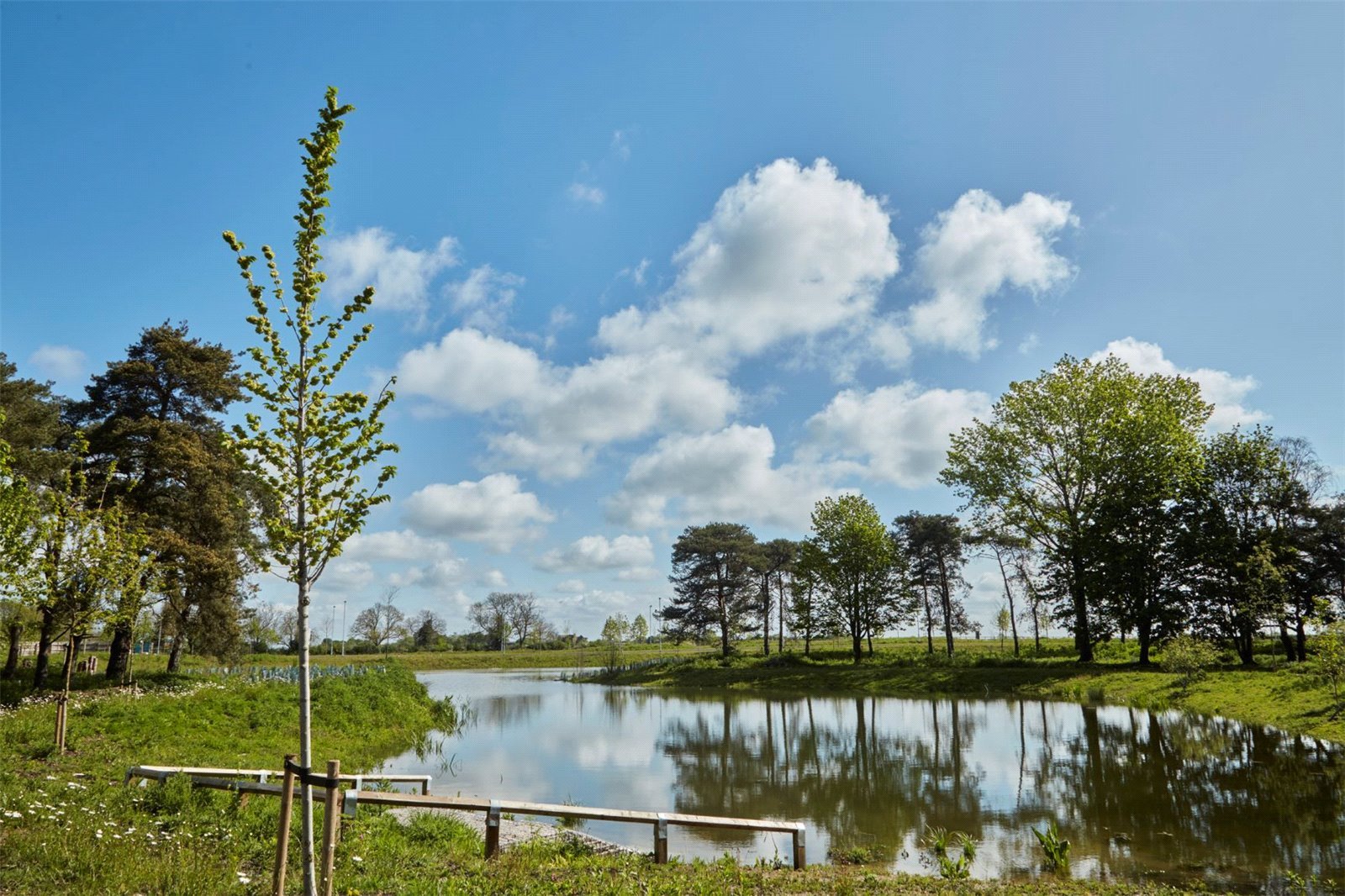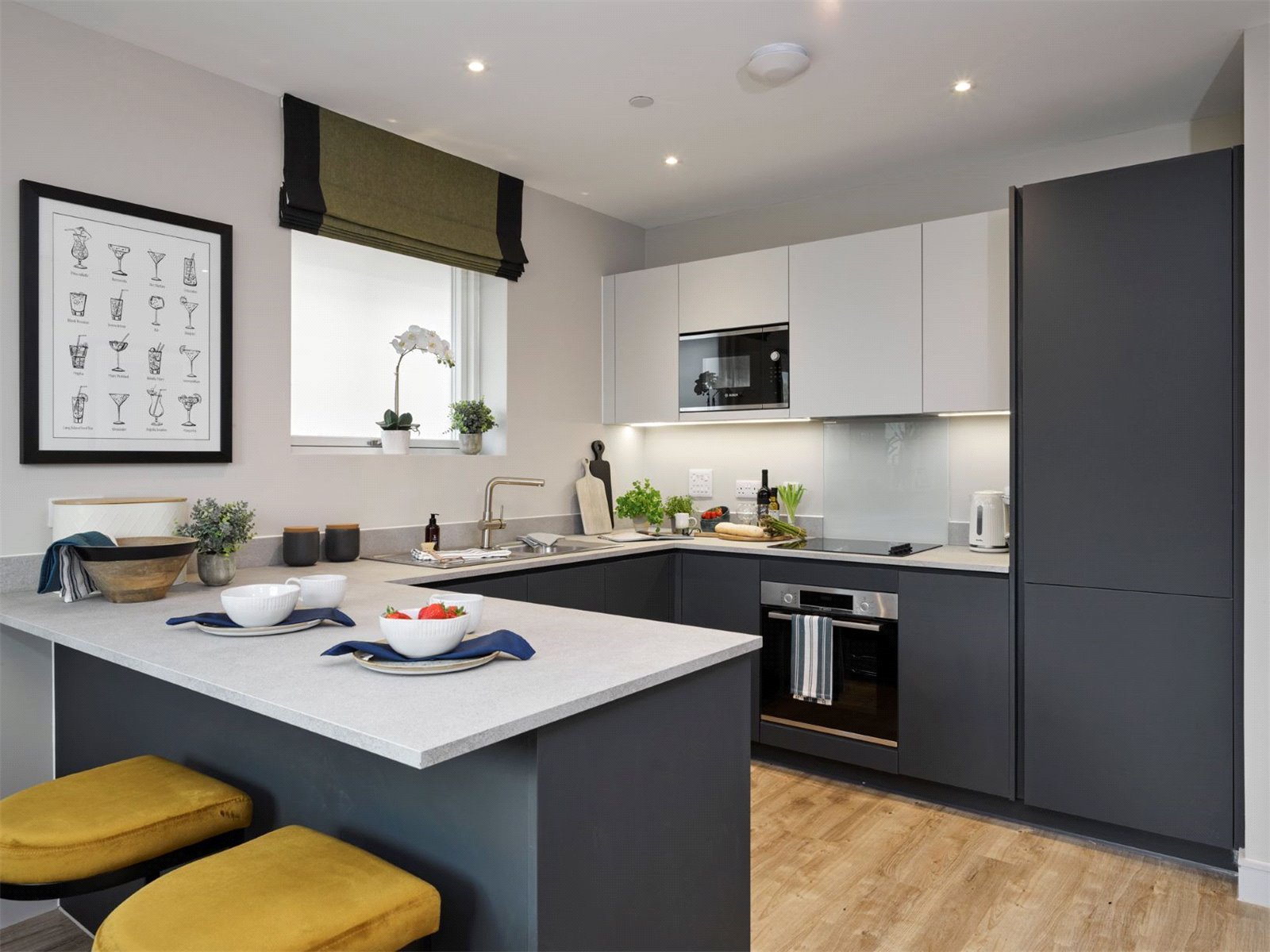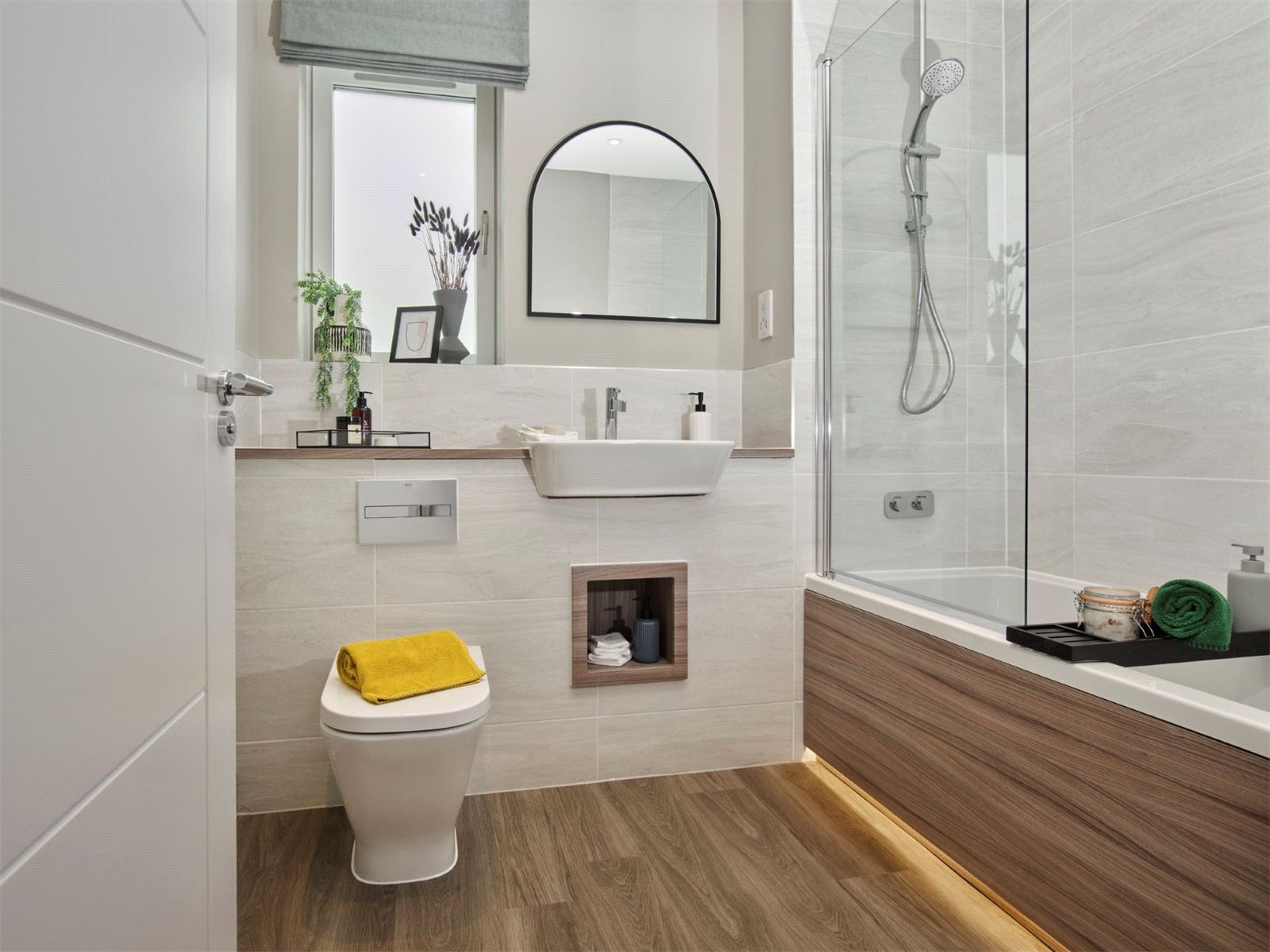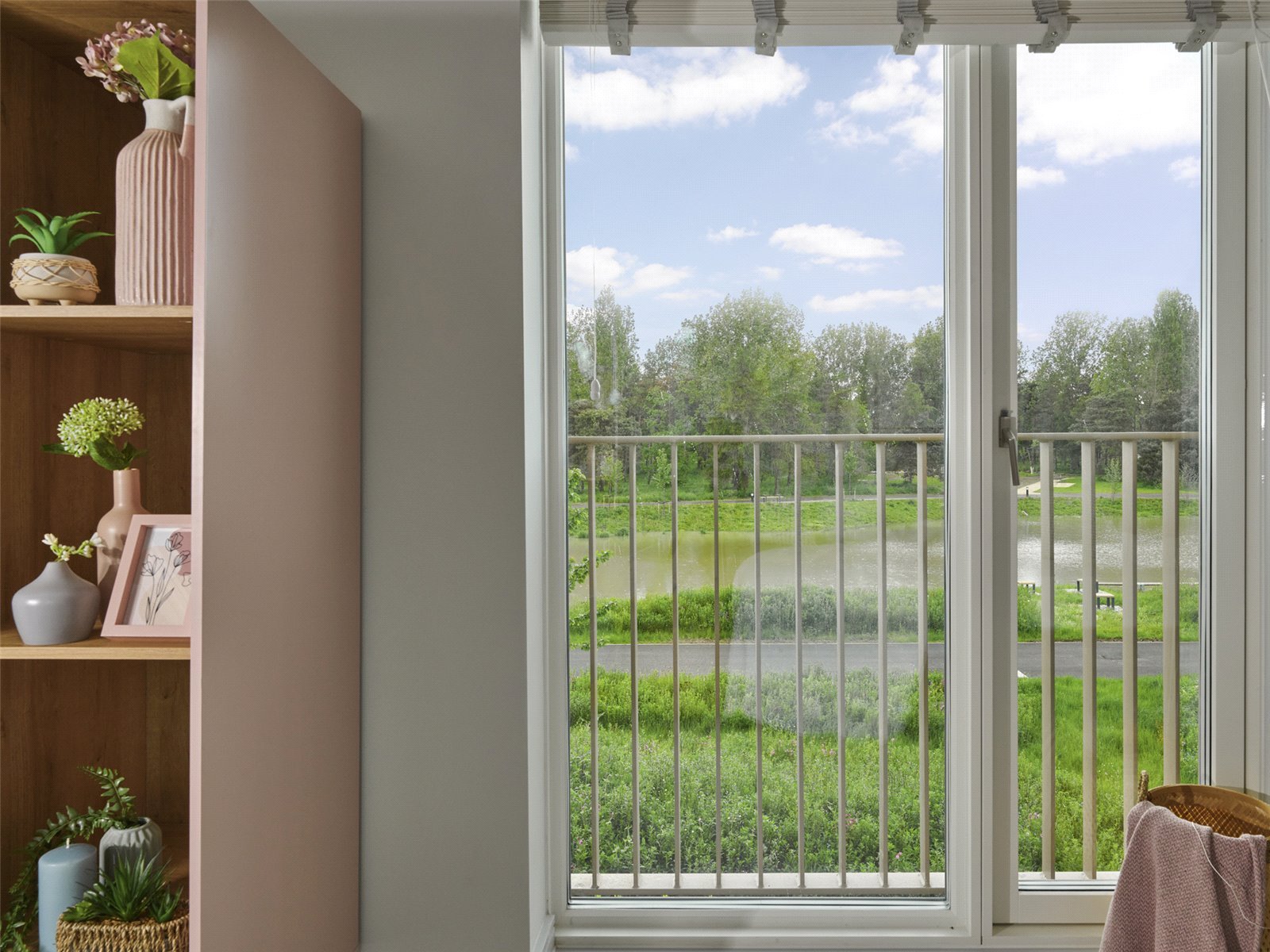 Sold STC
Stonebond At Waterbeach, Waterbeach Cambridge, CB25 9PG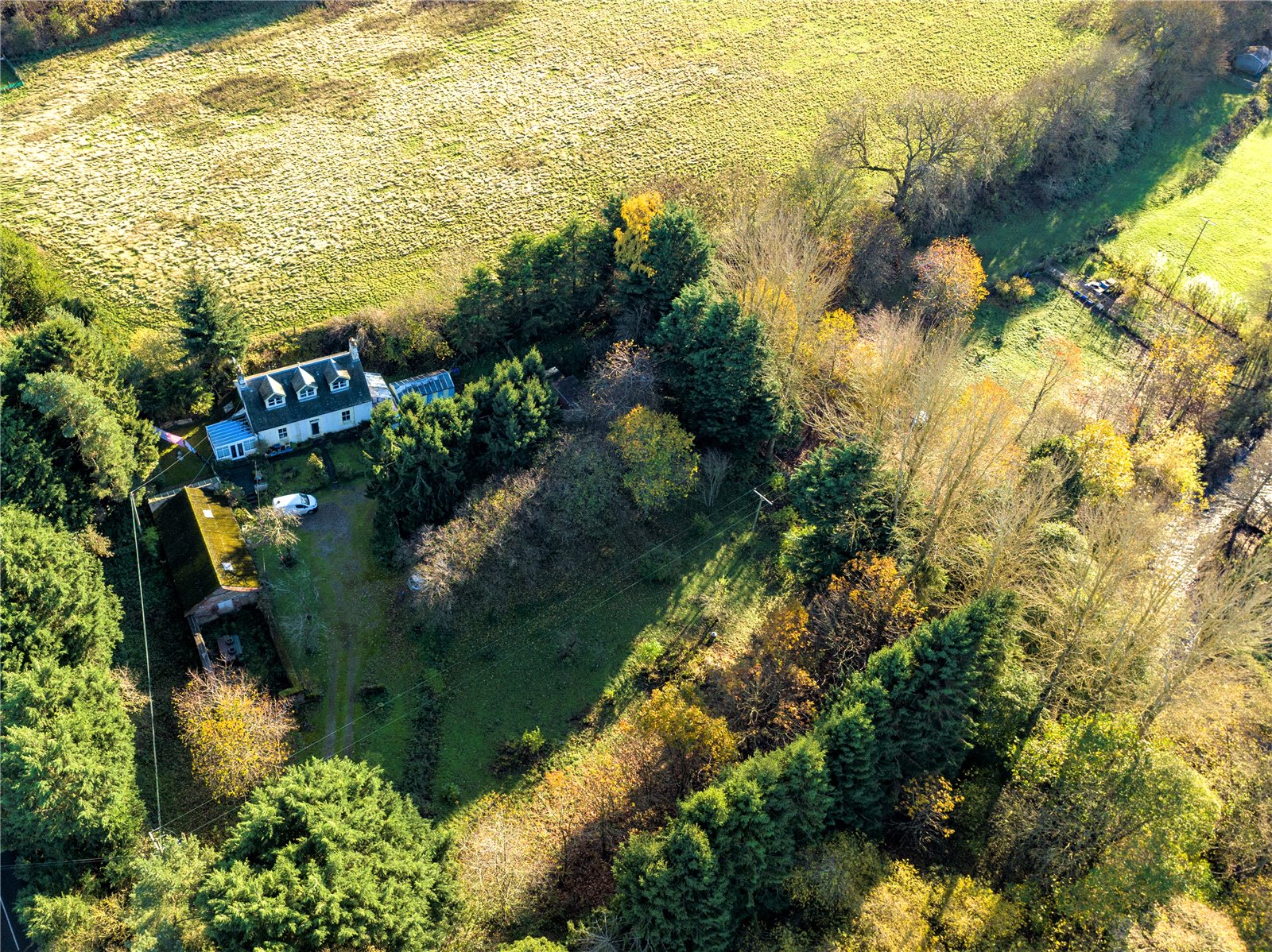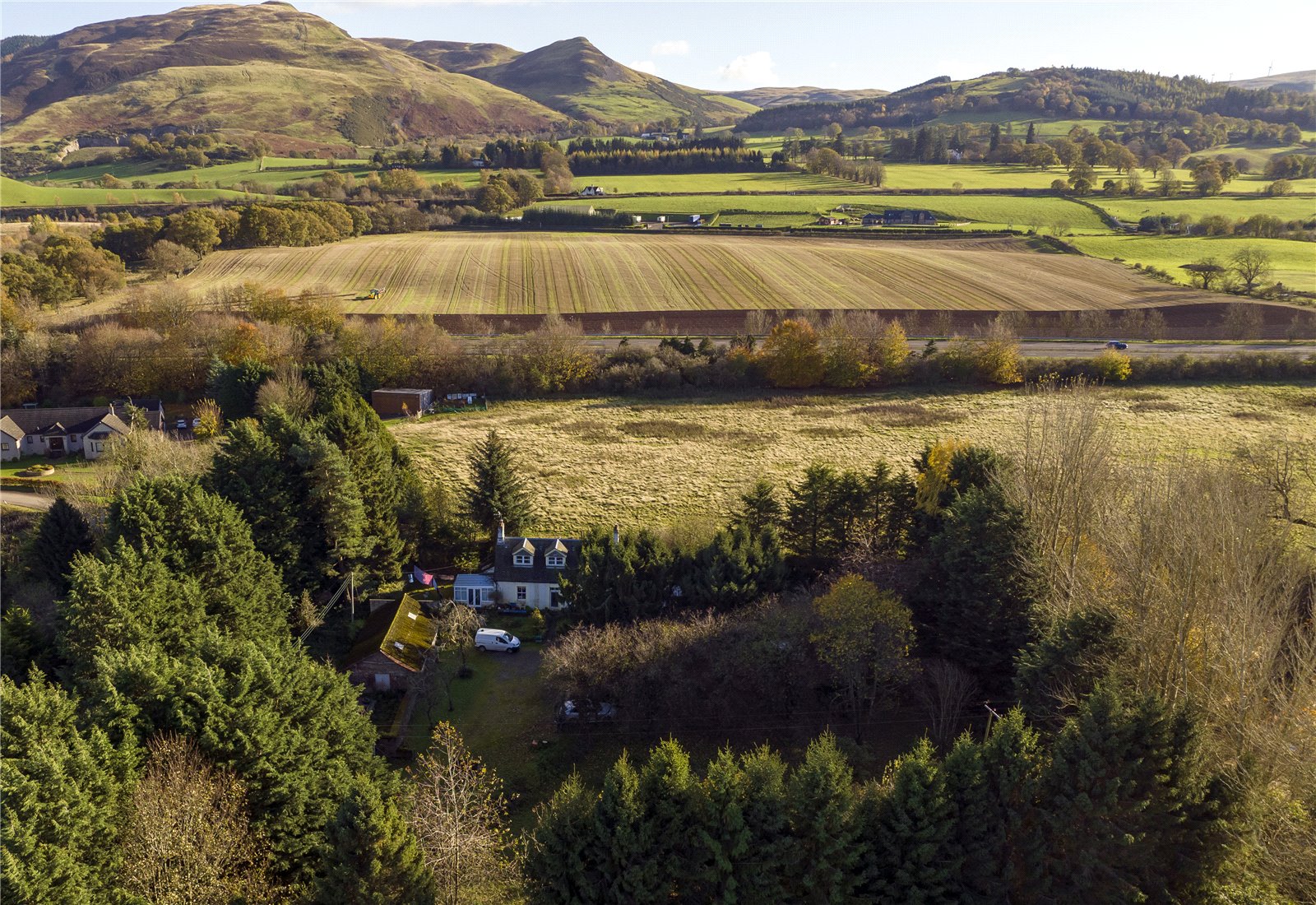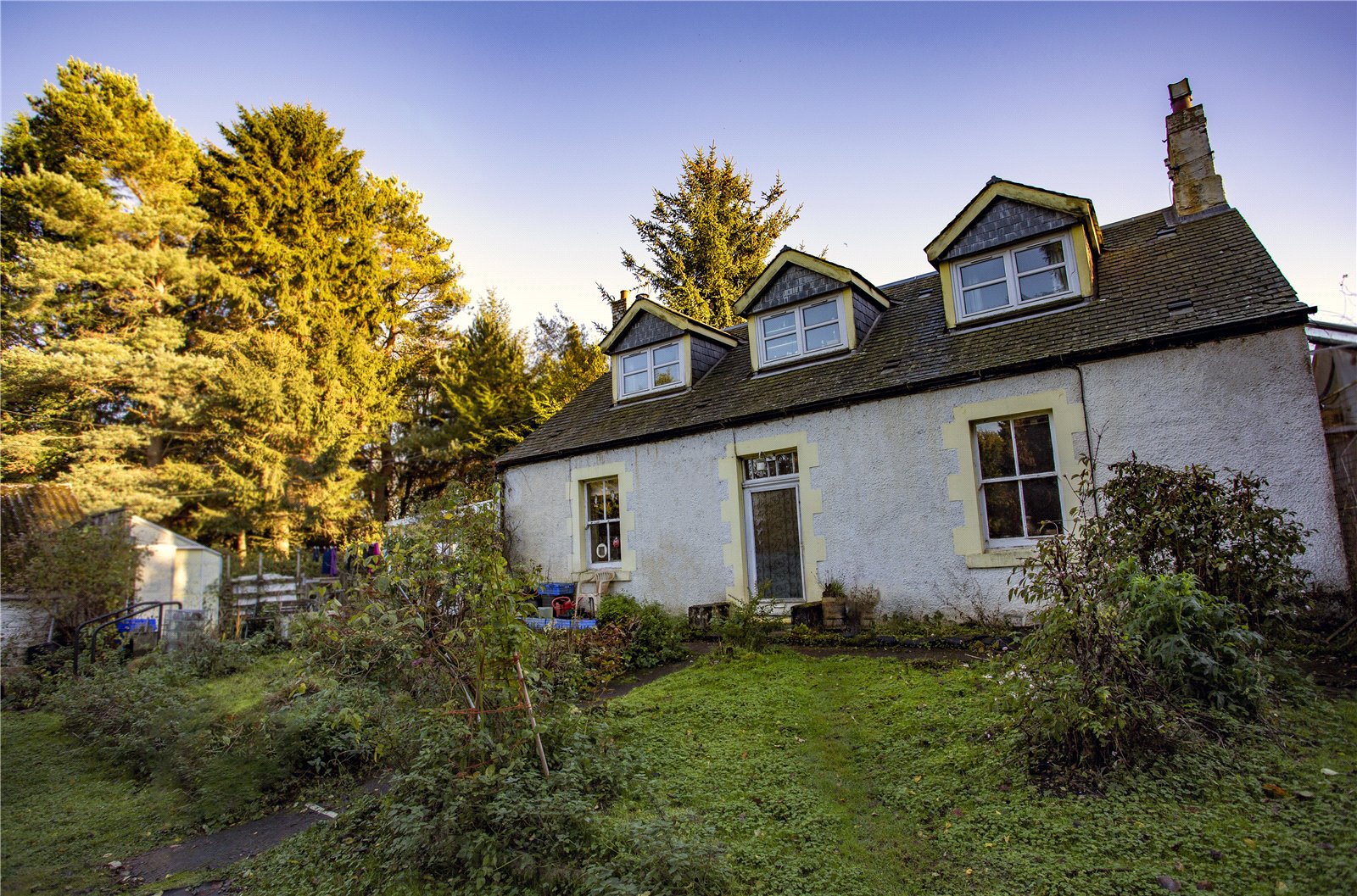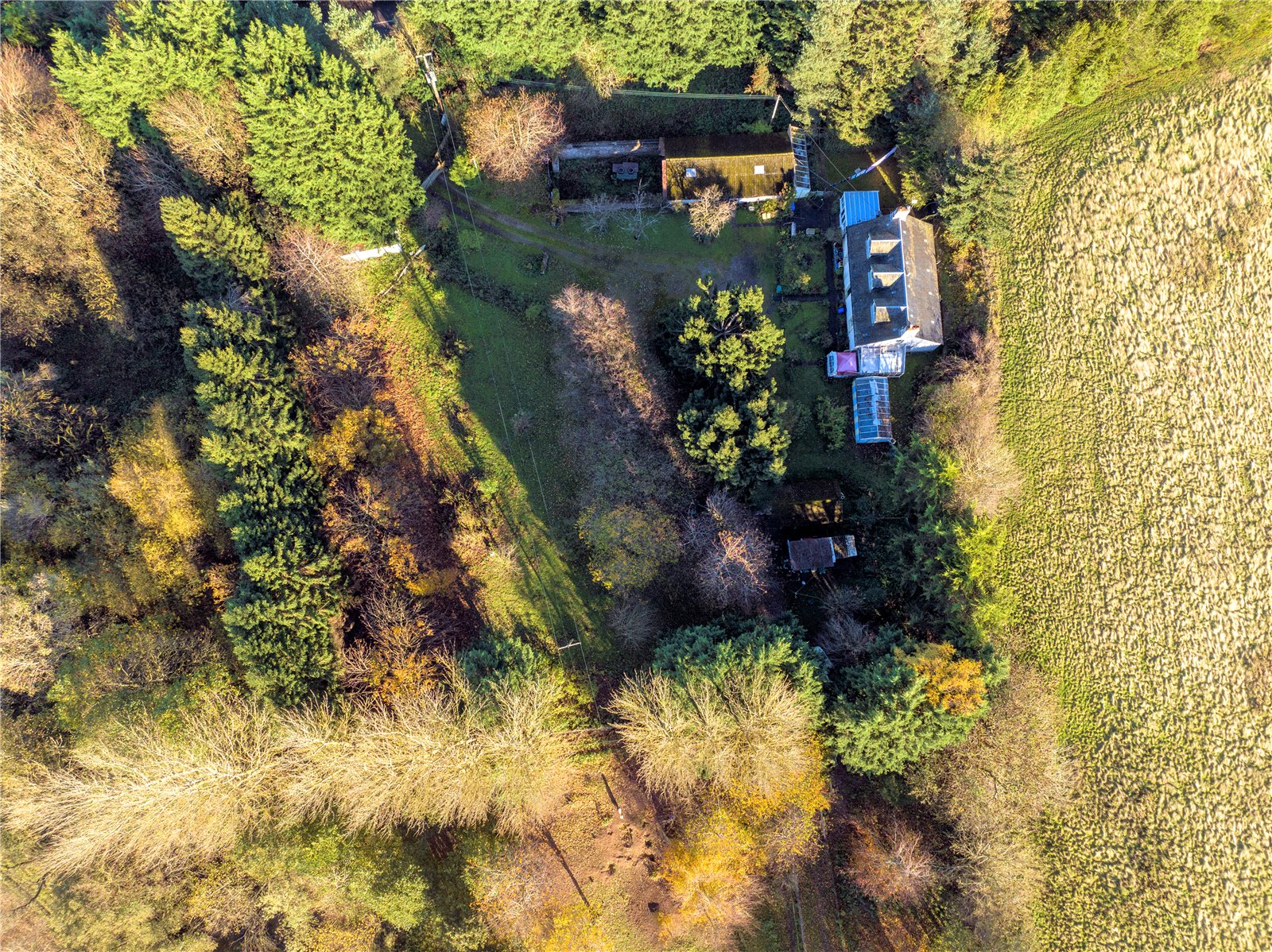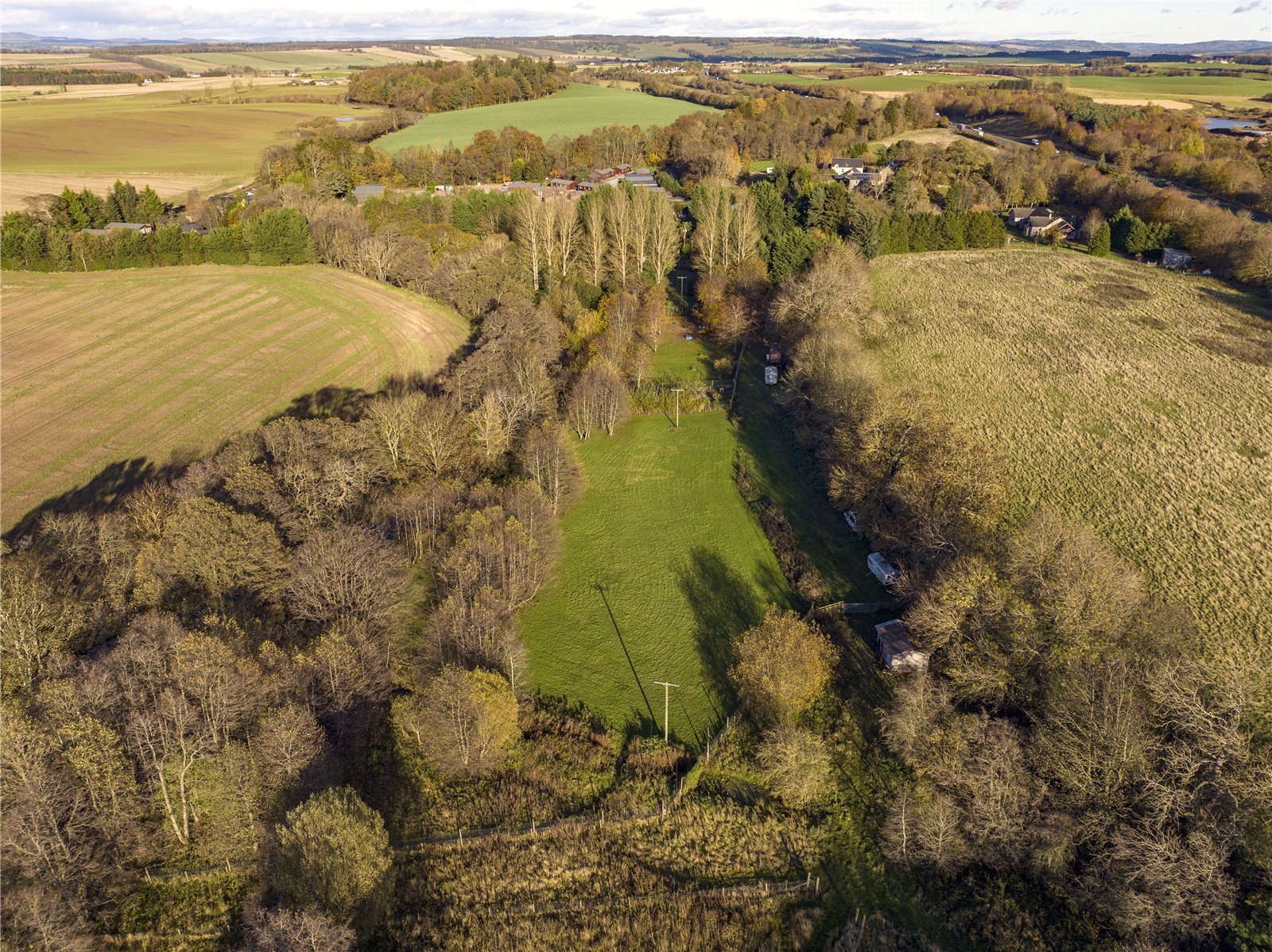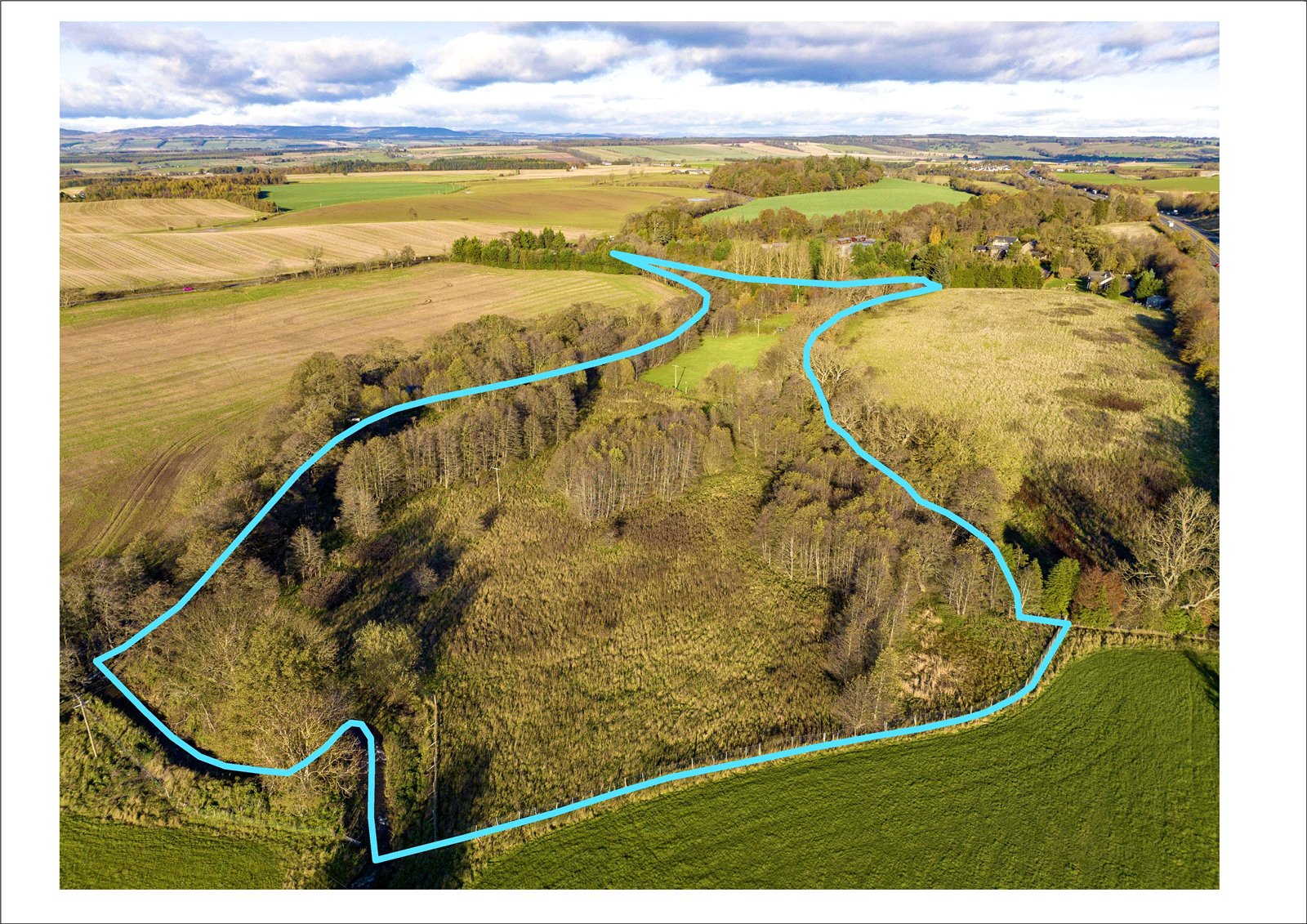 Under offer
Dunning Road, Auchterarder PH3 1DU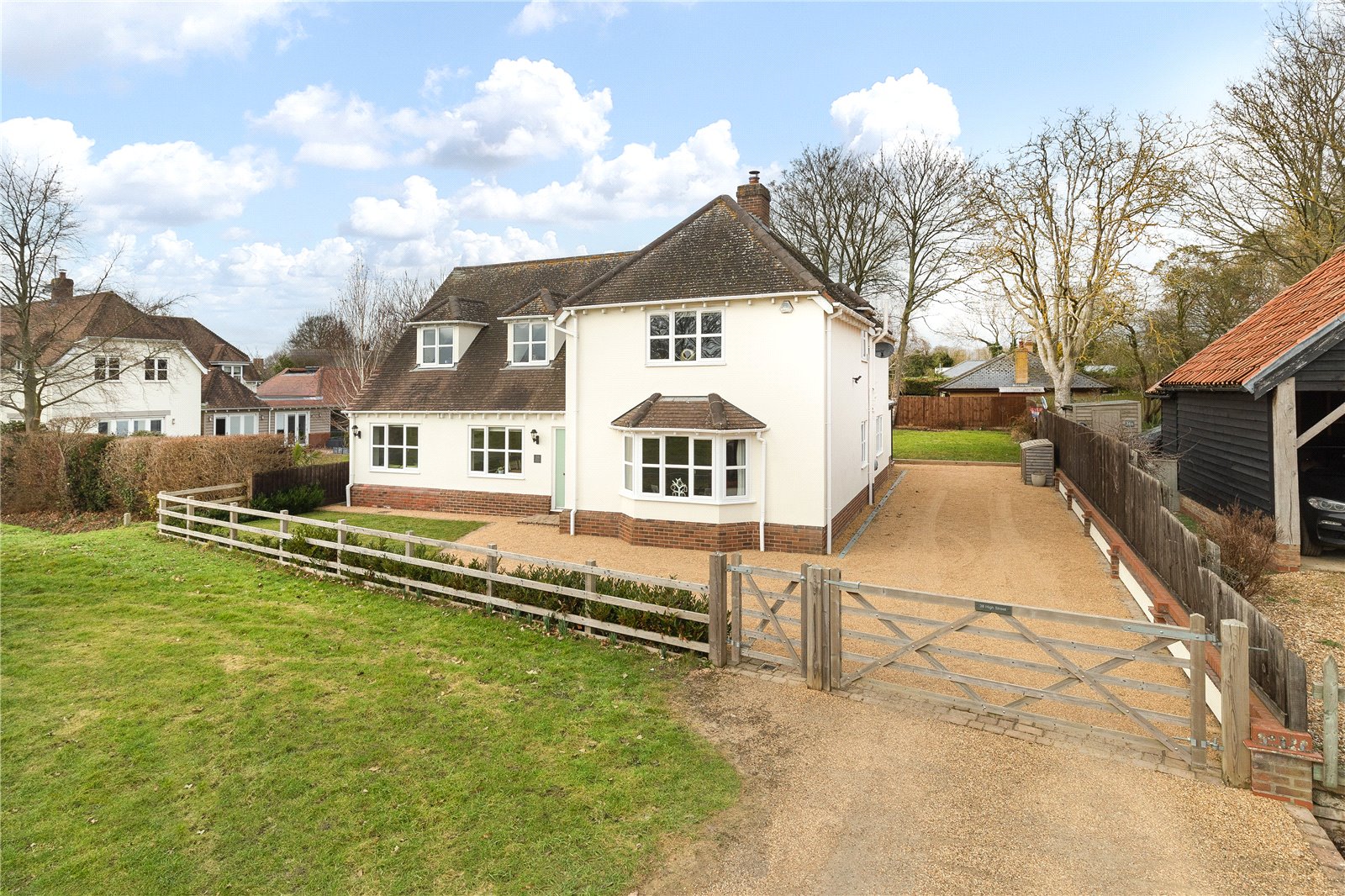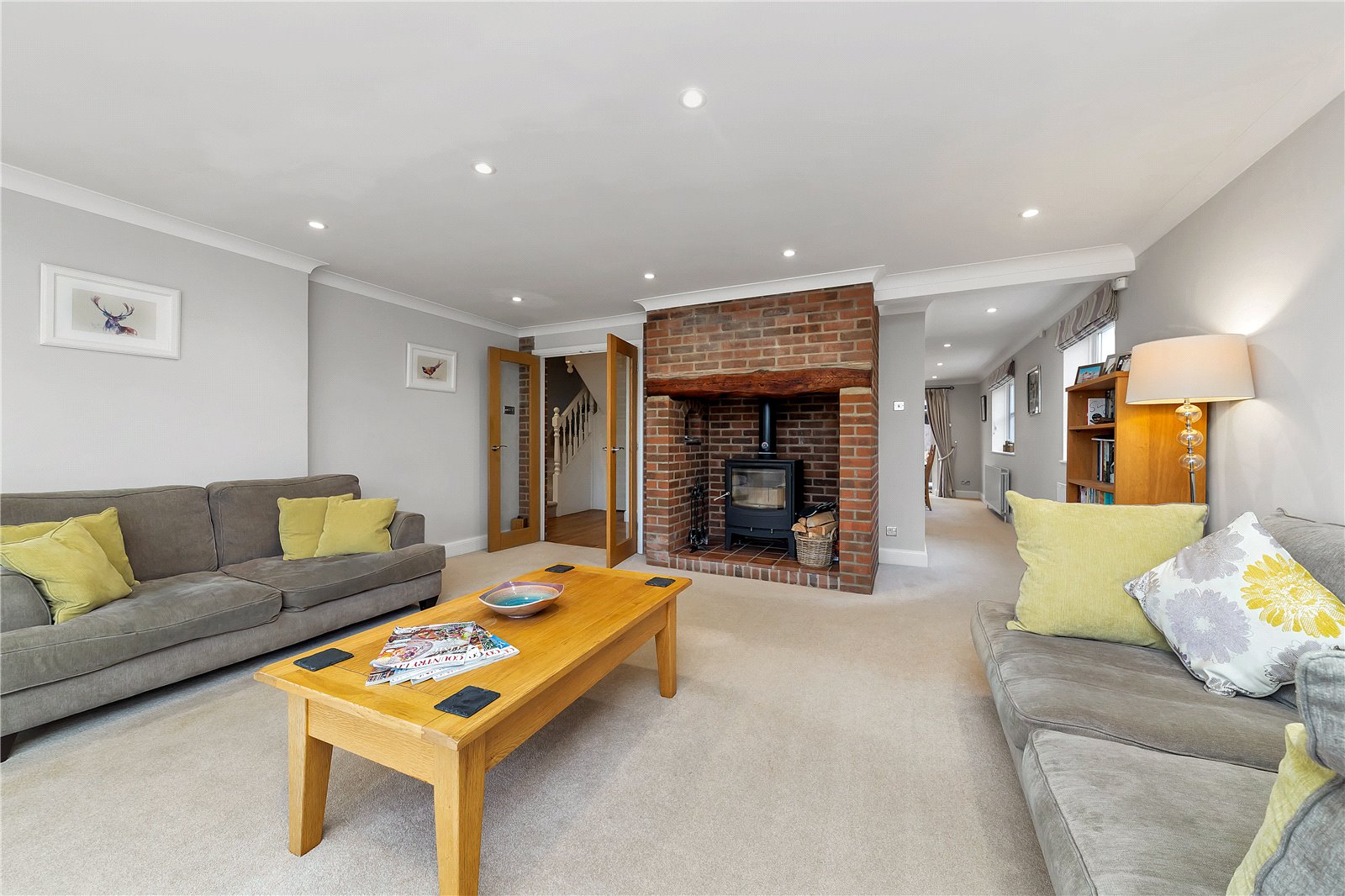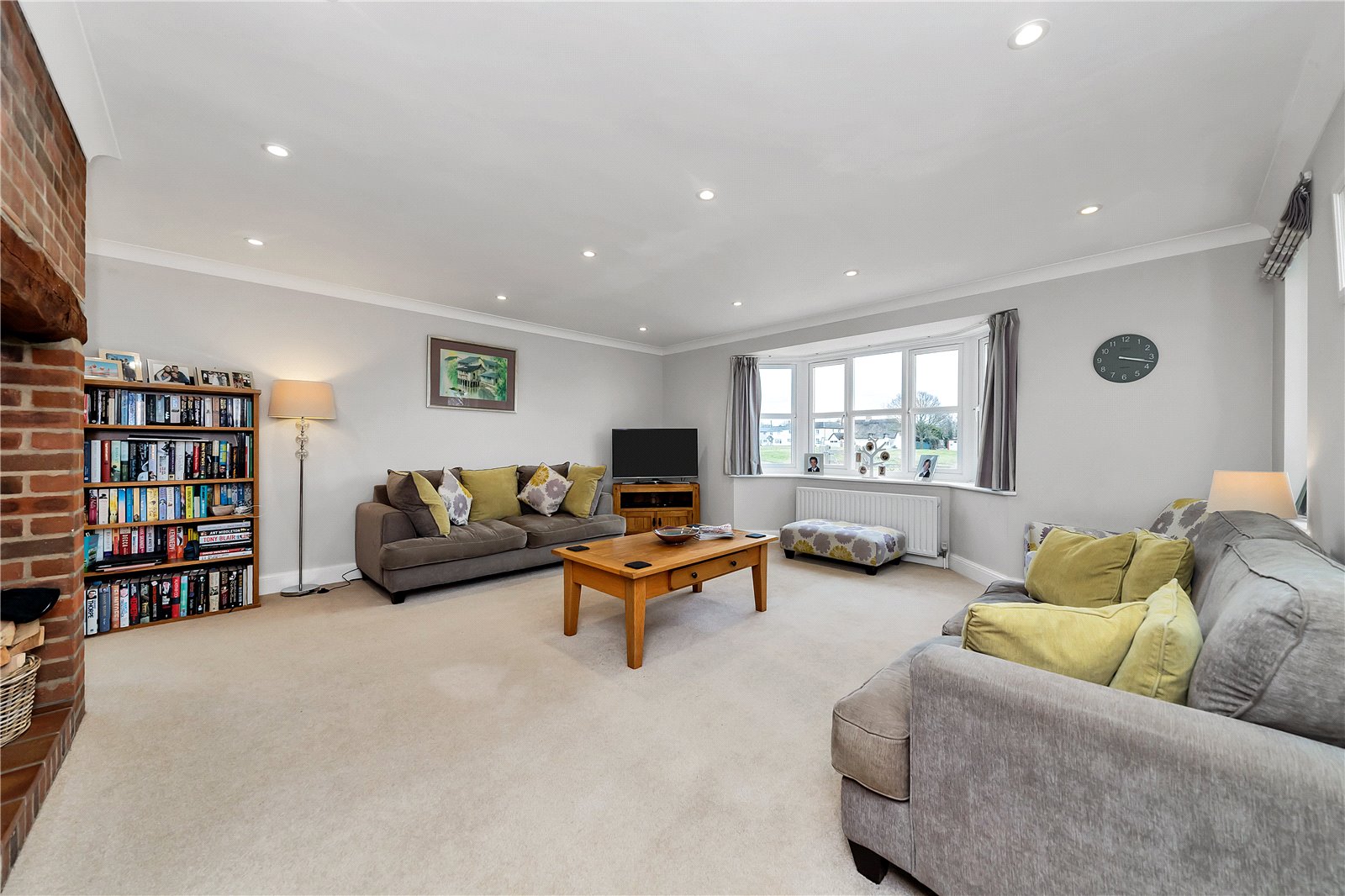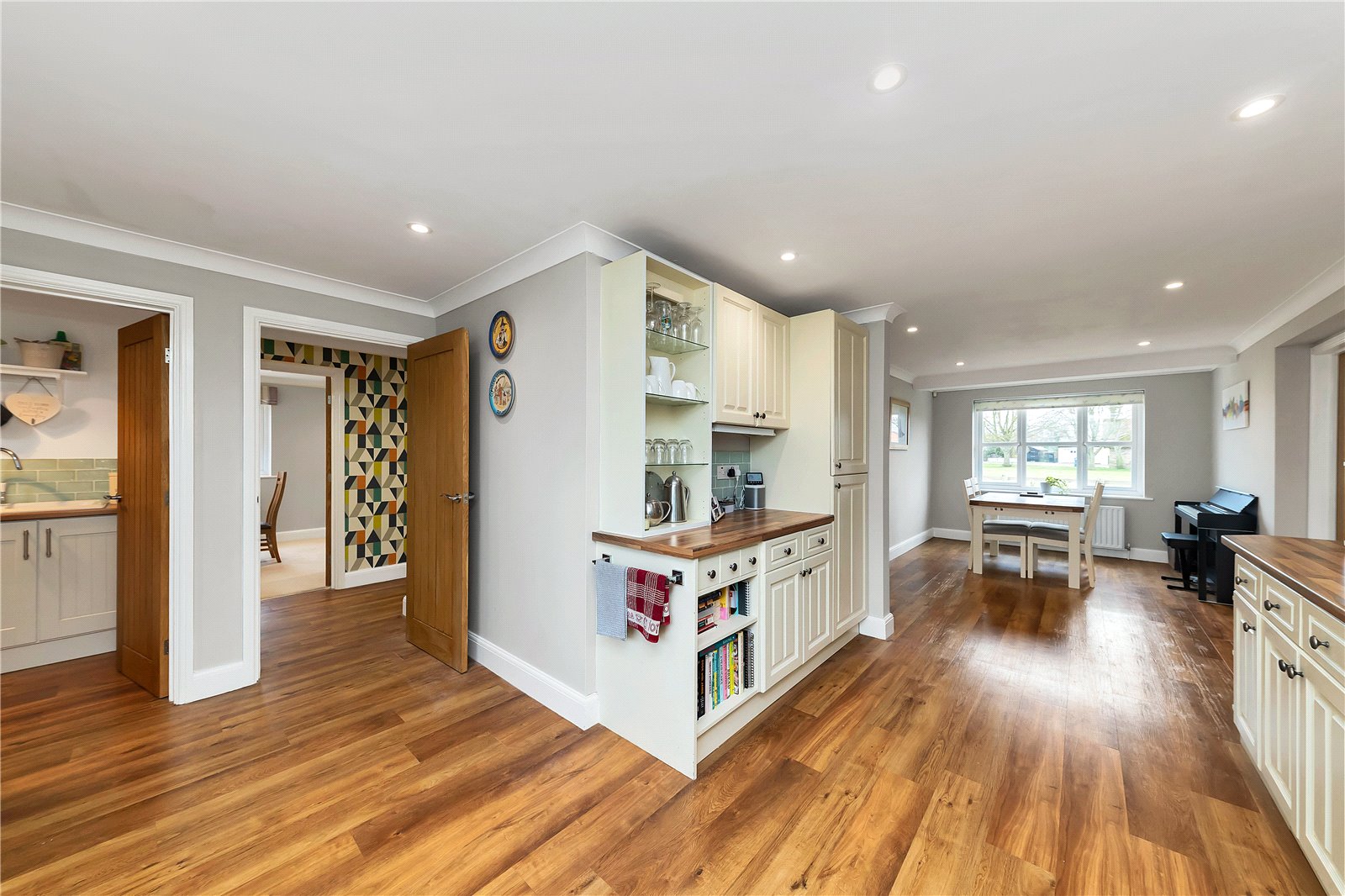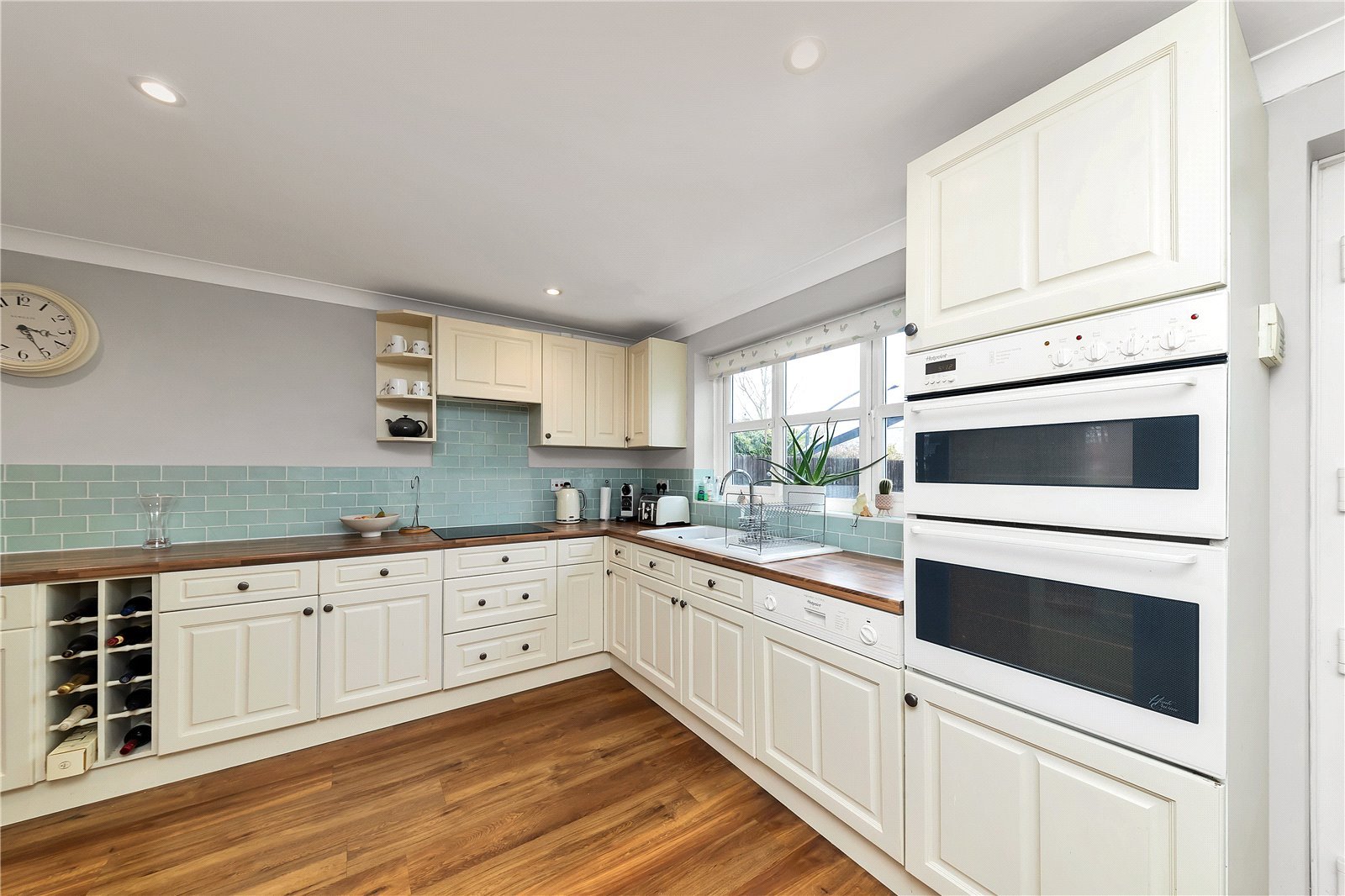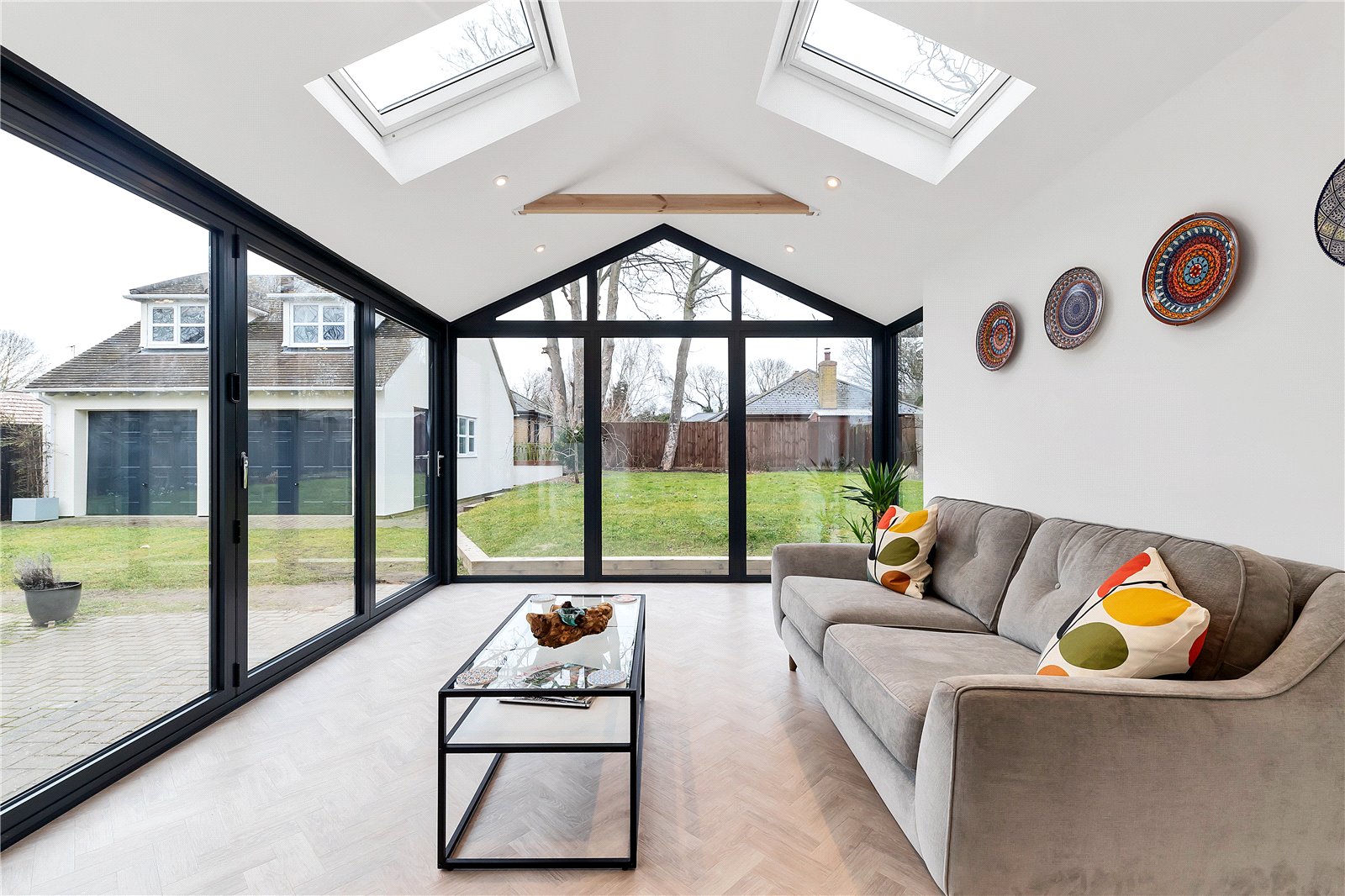 Sold
High Street, Barrington Cambridge, Cambridgeshire, CB22 7QX